A vial of smoky Scotch whisky has returned to Earth after a four-year stint in the International Space Station, and its owners have subjected it to sophisticated instruments (and palates), to find that it does indeed have a flavor all its own. The results are given in a white paper published by Ardbeg Distillery's head of whisky creation, Bill Lumsden.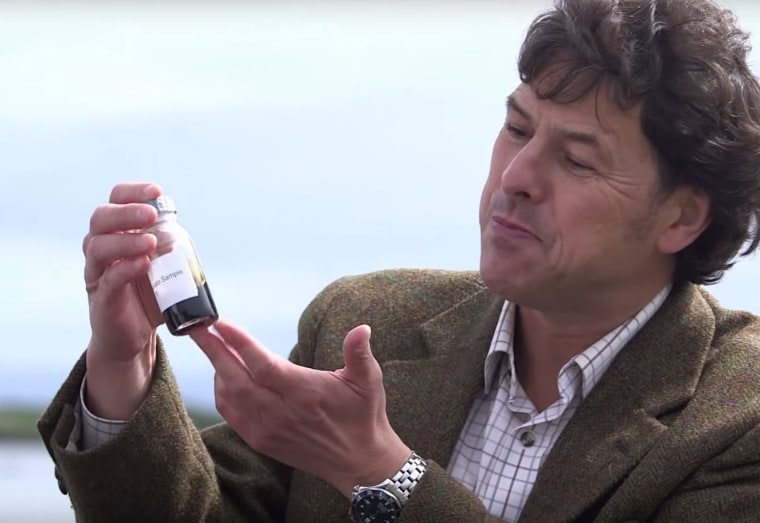 Small vials filled with distillate (the liquid precursor to aged whisky) and chips of oak barrel were sent up to space in August 2011, while control vials stayed here on Earth. It was thought that perhaps the microgravity aboard the ISS might affect the formation of the many substances that give Scotch its famous flavor.
Related: Japanese Spacecraft Delivers Mice, Booze and More to ISS
The findings: Some chemicals had nearly identical quantities in both space and surface batches, but elsewhere differences were very pronounced. The space whisky had quite a bit more of some flavor-forming chemicals, and quite a bit less of others. Tasters were reliably able to tell the difference between the two, although the list of tastes and scents encountered are too lengthy to reproduce here.
"Having discovered the new flavors in this liquid," Lumsden said in a video discussing the experiment, "I need to think how I can introduce some of them into Ardbeg whiskies here on Earth."
It's very early days for the field of space distilling, so don't expect any bottles to hit the shelves any time soon (except this commemorative one). But it's never too early to prepare — rival distillery Ballantine's has created what it claims is the world's first whisky glass made to sip in microgravity.