The world's most powerful commercial Earth-imaging satellite was launched less than two weeks ago, but DigitalGlobe's WorldView-3 spacecraft is already sending back ultra-high-resolution pictures of cars with their doors left open and dump trucks that have clearly emptied their loads.
The resolution is so ultra-high, in fact, that the federal government isn't allowing DigitalGlobe to release the pictures at their best just yet. Due to regulatory restrictions, they have to be downgraded from a resolution of 12 inches per pixel to a fuzzier 15 inches per pixel (30 to 40 centimeters per pixel) until Feb. 21, 2015.
The pictures released on Tuesday were taken as WorldView-3 soared 383 miles (617 kilometers) over Madrid, Spain. It's easy to count the cars in a parking lot, and skilled analysts could even identify which types of cars they're looking at. Pictures of airplanes on a runway reveal the identification numbers, and a picture from a construction site shows what the trucks are carrying.
In the past, DigitalGlobe's satellite images have been used to track activity at Iranian nuclear facilities or North Korean launch pads. WorldView-3 will provide even sharper views of such sites, plus super-spectral imaging of agricultural areas, archaeological hot spots and your own backyard. You can look forward to seeing the difference in commercial databases such as Google Earth and Bing Maps.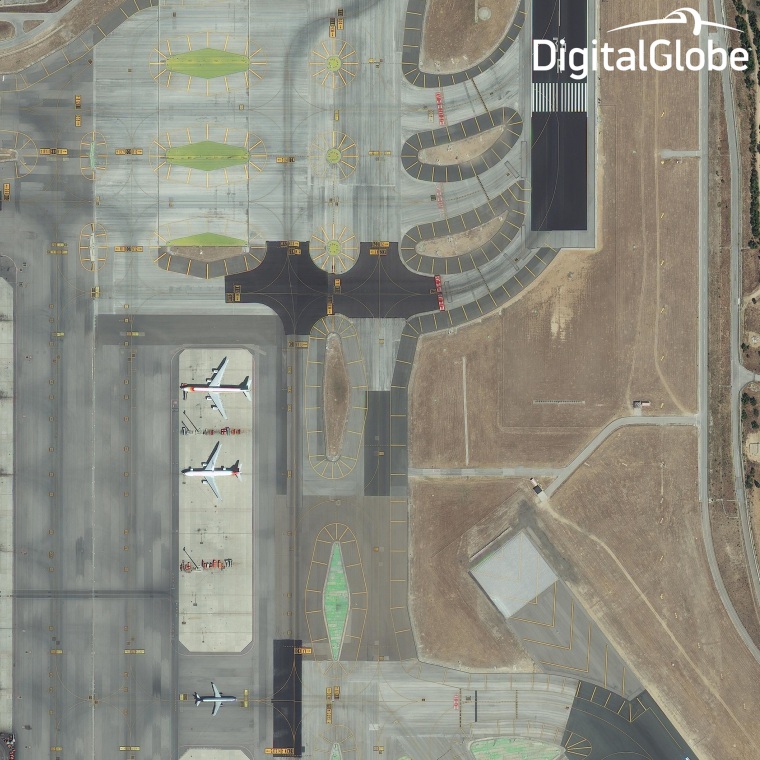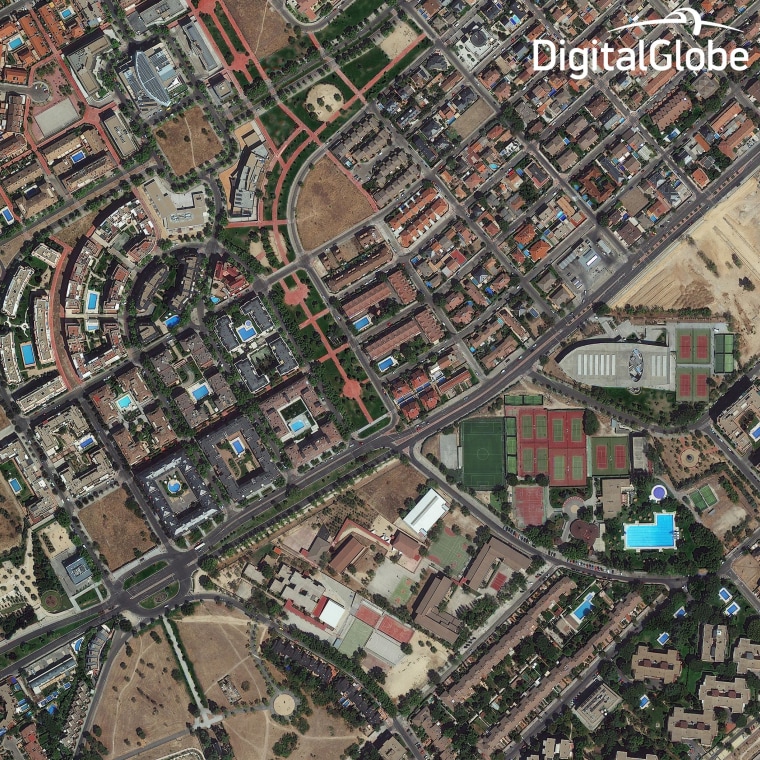 IN-DEPTH