An original copy of the Magna Carta has been discovered in a scrapbook in Kent, England.
The tattered document dates back to 1300, 85 years after King John of England was compelled to sign the first agreement limiting the rights of kings. This version was issued by King Edward I (King John's grandson), who was under pressure from the church and the barons to reaffirm good governance, said Sophie Ambler, a research associate with the Magna Carta Project.
"Nobody knew it was there," Ambler said of the damaged document. "This Magna Carta had been stuck into a scrapbook by a Victorian official from the British Museum at the end of the 19th century."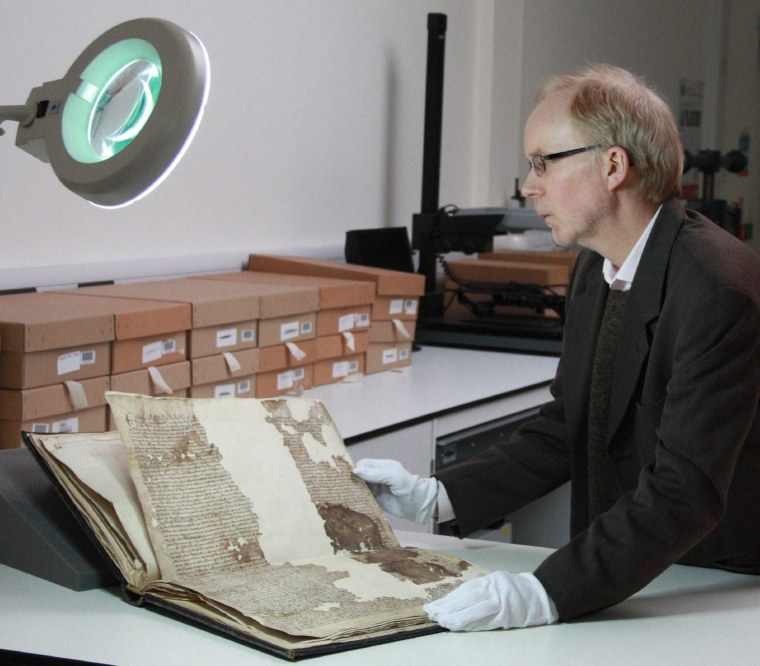 The new copy brings the total number of surviving 13th-century versions to 24. The charter is more than 1.6 feet long, but about one-third of the text is missing, according to the Magna Carta Project. Water damage has eaten away at the paper, and the royal seal is missing. Nevertheless, the date of issue survives at the bottom of the document, Ambler said.
The fate of the newly discovered Magna Carta is not yet known, but it is likely to stay in Kent. The county council hopes to display the document as a tourist draw, Ambler added.
This is a condensed version of a report from Live Science. Read the full report. Follow Stephanie Pappas on Twitter and Google+. Follow us @livescience, Facebook & Google+.