Think "Jaws" was terrifying? Imagine running into the goblin shark, Mitsukurina owstoni, as it patrolled the pitch-black depths of the ocean. Scientists at the Australian Museum got this handsome specimen from a fisherman who caught it off the coast of Eden, a town located between Sydney and Melbourne.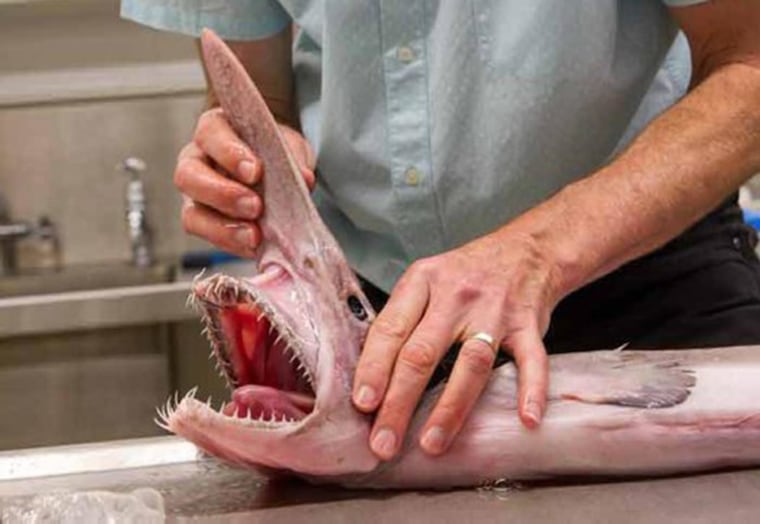 It's a juvenile male, measuring around 4 feet (1.26 meters) long. The museum currently has two larger male specimens, both measuring around 12 feet, and one smaller male.
There is a reason the goblin shark is so ugly. The bottom of its long snout is covered in pores. Those lead to the "ampullae of Lorenzini" — electroreceptors that sense electric fields in the water. Once the finds something, like a crab, fish or octopus, it spears them with its prickly teeth.
The museum is calling the shark the "Alien of the Deep" because it hunts for prey on the ocean floor, down anywhere from 984 to 2,952 feet (300 to 900 meters) below the surface of the water. The goblin shark can also be found in your nightmares, along with the megamouth shark and these conjoined lizards.
IN-DEPTH
— Keith Wagstaff