Leonardo Da Vinci's "Mona Lisa" painting may be part of the oldest 3D artwork, say two visual scientists.
In 2012, scientists discovered that beneath layers of black paint, a seemingly insignificant "knock-off" of the "Mona Lisa" in the Museo del Prado in Madrid was in actuality very close to the original hanging in the Louvre Museum in Paris, revealing the same subject with the same mountain landscape background. That painting may have been painted by da Vinci or possibly one of his students.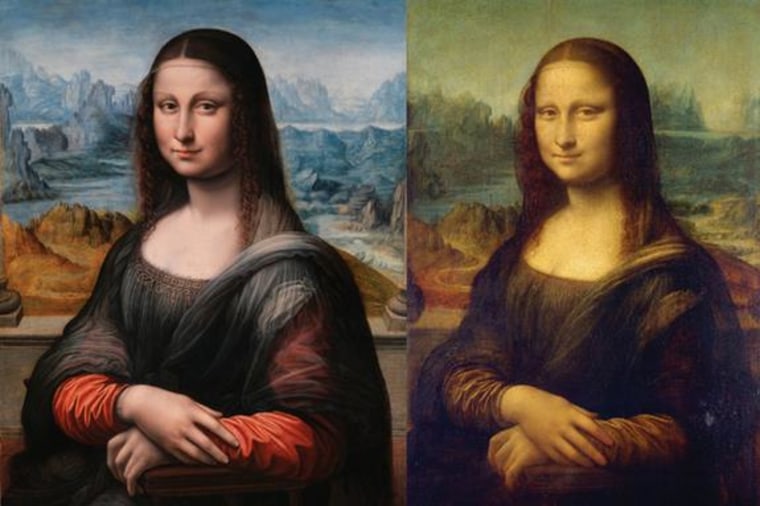 "When I first perceived the two paintings side by side, it was very obvious for me that there is a very small but evident difference in perspectives," study researcher Claus-Christian Carbon of the University of Bamberg in Germany wrote in an email to Live Science.
Carbon and Vera Hesslinger of Germany's University of Mainz figured out this perspective shift by looking at so-called trajectories, or the paths from a distinctive point on the source, such as the tip of Mona Lisa's nose, to a target, or the observer's (or painter's) eyes.
The researchers then could recalculate the position the painters took relative to each other and to the "Mona Lisa" sitter in Da Vinci's studio. They found that the horizontal difference between the two paintings was about 2.7 inches (69 millimeters), which is close to the average distance between a person's two eyes. (When a person observes an object, each eye sees a slightly different perspective of the object, both of which are sent to the brain and transformed into the three-dimensional representation of the object that we "see.")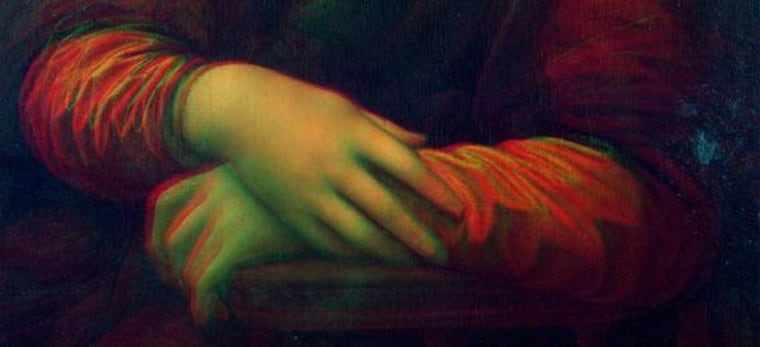 From these results, the pair thinks the two paintings form a stereoscopic pair, meaning when viewed together create an impression of depth, a 3D image of the "Mona Lisa."
Did Leonardo Da Vinci, and possibly one of his students, intentionally create this stereoscopic pair?
The researchers, of course, can't be sure one way or the other, but Carbon points out that Da Vinci "intensively worked on the 3D issue." In addition, in inventory lists there were hints of the existence of two "Mona Lisa" paintings on his property at the same time, and that he owned colored spectacles, Carbon said.
This evidence, Carbon added, "might indicate that he did not only [think] about the 3D issue theoretically but in a very practical sense in terms of experiments."
- Jeanna Bryner, Live Science
This is a condensed version of an article that appeared on Live Science. Read the entire story here. Follow Jeanna Bryner on Twitter and Google+. Follow us @livescience, Facebook & Google+.
Copyright 2014 LiveScience, a TechMediaNetwork company. All rights reserved. This material may not be published, broadcast, rewritten or redistributed.