Scientists believe they have solved the mystery of how a female shark gave birth at a California aquarium even though there were no potential dads around. The baby brownbanded bamboo shark was born in a tank at the Steinhart Aquarium of the California Academy of Sciences in San Francisco in January 2012. There were three females in the tank, but no males. In fact, the female sharks hadn't been around males of their species for several years, so aquarium officials were surprised when an egg laid by one of them hatched.
In a paper published last month in the Journal of Fish Biology, researchers explored two possible explanations: long-term storage of sperm by one of the females, or "facultative parthenogenesis," which happens when a species that normally reproduces sexually undergoes asexual reproduction.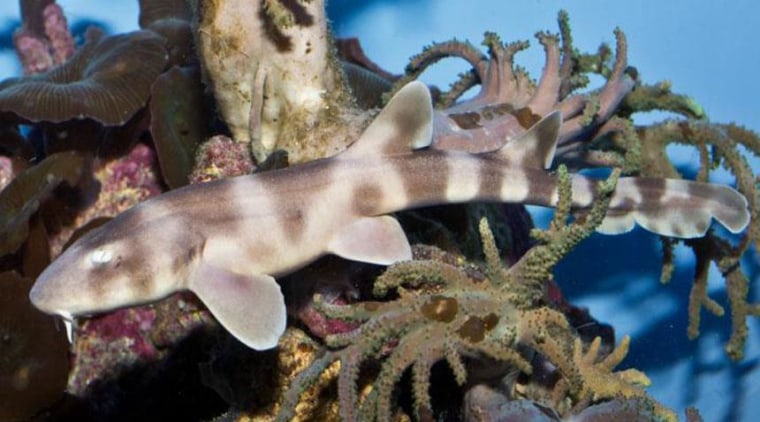 Researchers analyzed DNA samples from the pup and the three females, and determined which one was the probable mother. But the pup also had genetic material that wasn't found in any of the females, meaning it could only have been inherited from the father. That ruled out parthenogenesis. The last time the three females could have been in contact with a male was at the Aquarium of the Pacific, from which they were acquired in September 2007, the researchers said. That makes for what researchers concluded was a case of very long sperm storage.
"Previous studies on sharks have reported sperm storage periods of 13 to 28 months," the researchers wrote. "Considering females had not been in contact with males for at least 45 months, this is the longest documented case of sperm storage and successful fertilization for any species of shark."
IN-DEPTH
SOCIAL
— James Eng