A handwriting mystery involving a rare 1504 edition of Homer's ancient Greek epic poem "The Odyssey" has been solved.
The University of Chicago Library had offered $1,000 to anyone who could decipher some handwritten scribblings found on the margins of multiple pages of Book 11 of "Odyssey," but nowhere else in the volume.
M.C. Lang, the man who donated the Homer collection to the University of Chicago in 2007, suspected when he acquired the book years ago that the strange, unidentified script was a form of 19th-century French shorthand because French words were interspersed with the mysterious script. But he had no evidence to prove it.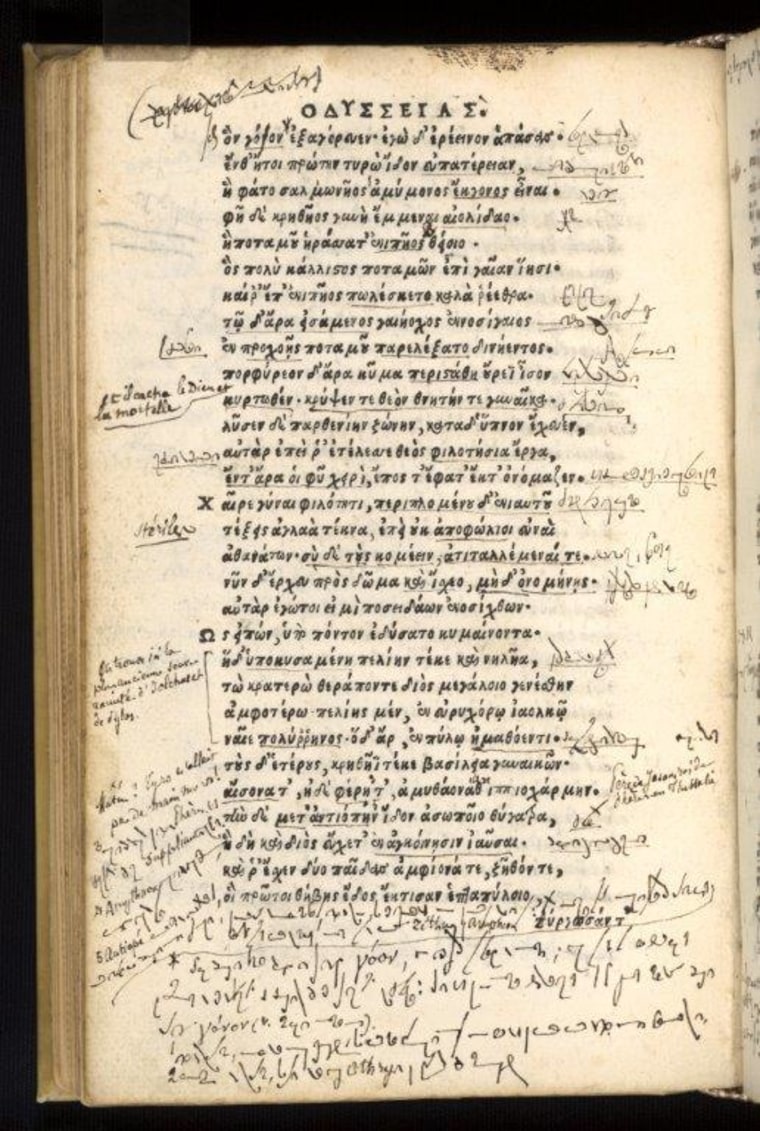 "We do not know why the annotations are only on these pages — that is something we hoped to find out more about," Alice Schreyer, assistant university librarian for humanities, social sciences and special collections and bibliographer for rare books at the University of Chicago Library, told NBC News in an email. "Mr. Lang wanted a conclusive identification with evidence and sample translations which is why he generously offered the prize award."
The prize was for "the first person who identifies the script, provides evidence to support the conclusion, and executes a translation of selected portions of the mysterious marginalia."
Schreyer said Monday a winner has been declared and the contest will be closed. The results and translation will be published soon, she said.
So was Lang's hunch correct?
"I am not able to confirm (or deny) Mr. Lang's suspicion at this time," Schreyer said.
The Odyssey, about the wanderings of the hero Odysseus after the Trojan War, was composed by Homer in the 8th century B.C. It is a sequel to "The Iliad," his other famous ancient Greek epic poem.