A molecular analysis of protein molecules from 12,000-year-old fossils has shed light on the origins of the South American creatures that Charles Darwin ranked among "the strangest animals ever discovered."
The protein study, published online Wednesday in the journal Nature, focuses on South American native ungulates, a diverse group of hoofed mammals that included Toxodon, an elephant-sized beast with a rhinoceros-like body, a hippopotamus-like head and rodent-like teeth.
Darwin marveled at the mix in his 1839 account of the Beagle voyage several years earlier. "How wonderfully are the different orders ... blended together in different points of the structure of the toxodon!" he wrote.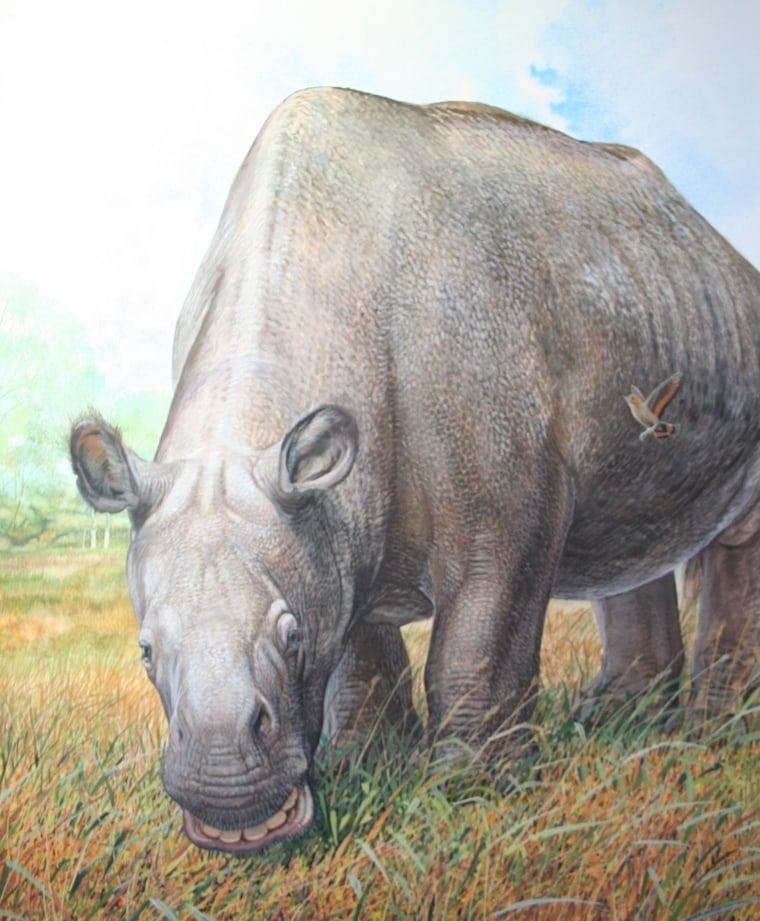 Darwin suspected that the creature was related to rodents. Others have suggested that Toxodon and its kin were most closely related to aardvarks and elephants. But the Nature analysis, conducted by Ian Barnes of London's Natural History Museum and his colleagues, shows that these creatures descended from a mammalian group called the condylarths. They're closely related to perissodactyls, a group of odd-toed, hoofed mammals that includes today's horses, rhinos and tapirs.
The researchers fleshed out the ungulates' family tree by analyzing fragments of collagen proteins recovered from Late Quaternary fossils of the creatures, as well as from scores of other mammalian samples. Collagen is a structural protein that's commonly found in connective tissue (and that's sometimes injected into celebrity lips).
Proteins can be sequenced and compared like DNA signatures, and they're more likely than DNA to survive in fossilized bones. For example, collagen molecules recovered from Tyrannosaur rex fossils were used to confirm that tyrannosaurs really were related to birds. The newly published research shows that proteins can unlock still more ancient evolutionary mysteries.
The principal author of the Nature paper, "Ancient Proteins Resolve the Evolutionary History of Darwin's South American Ungulates," is Frido Welker of the University of York and the Max Planck Institute for Evolutionary Anthropology. In addition to Welker and Barnes, the paper has 29 co-authors.