Researchers say they have spotted the deepest living fish ever found — a sea ghost of a snailfish that floated past their video camera at a depth of 26,716 feet (8,143 meters) in the Mariana Trench.
The expedition team, led by University of Hawaii marine scientists Jeff Drazen and Patty Fryer, say the white translucent fish with winglike fins and an eel-like tail represents a previously unknown variety of deep-sea creature.
Several records for deepest living fish, either caught or seen on video, were broken during this month's trip, the expedition's organizers said Thursday in a news release.
"When findings and records such as these can be broken so many times in a single trip, we really do get the feeling we are at the frontier of marine science," said the University of Aberdeen's Alan Jamieson, a member of the international Hadal Ecosystems Studies expedition, or HADES.
Doug Bartlett, a marine biologist at the Scripps Institution of Oceanography and the University of California of San Diego who participated in an earlier HADES expedition, said the deepest-fish claim was merited. "Drazen and collegues have obtained the deepest fish yet recovered," he told NBC News in an email.
For the past month, the HADES team has been plumbing the depths of the Western Pacific Ocean's Mariana Trench from the Schmidt Ocean Institute's research vessel Falkor. The team sent remotely operated vehicles down to depths ranging from 16,404 to 34,777 feet (5,000 to 10,600 meters), to characterize the ecosystems at different levels in what's known as the ocean's hadal zone.
"Many studies have rushed to the bottom of the trench, but from an ecological view, that is very limiting," Drazen explained in the news release. "It's like trying to understand a mountain ecosystem by only looking at its summit."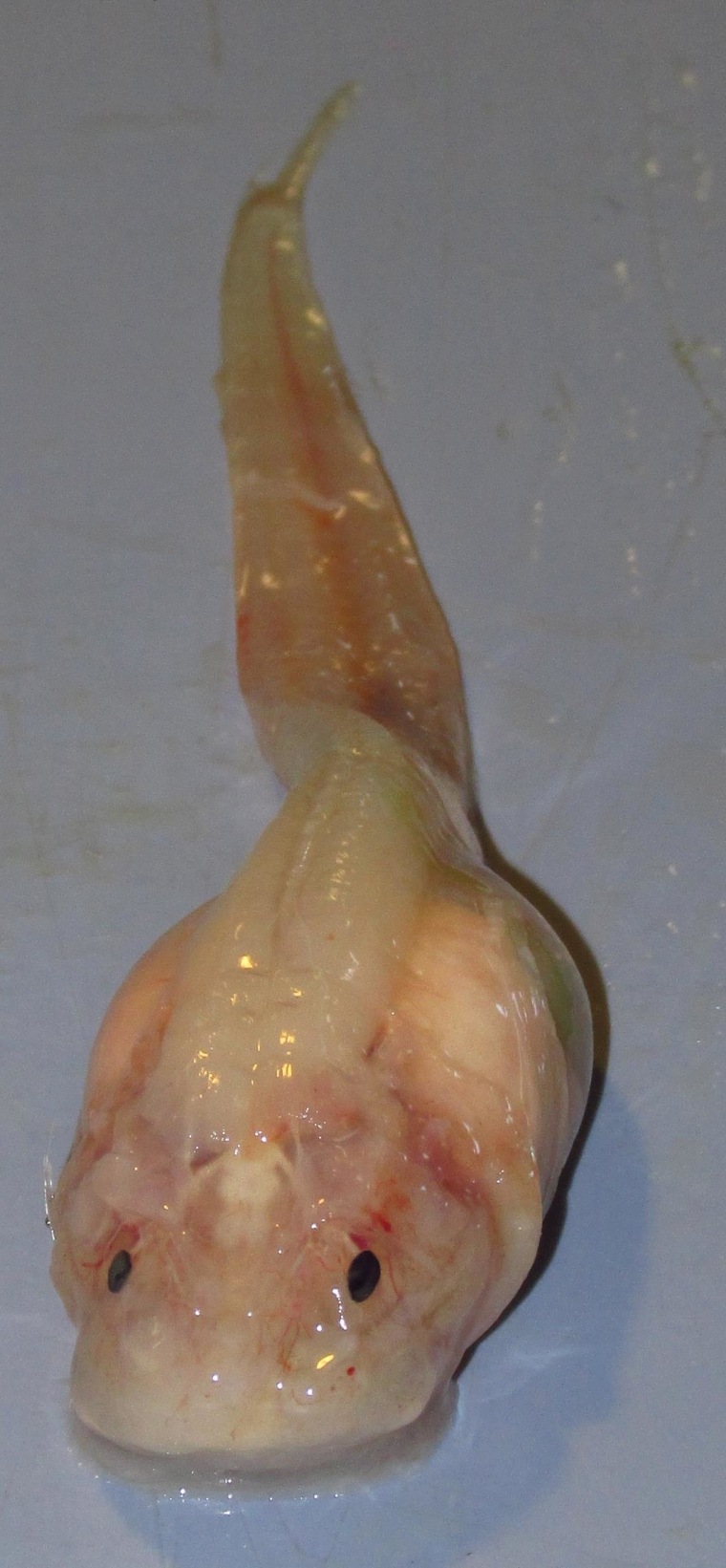 The expedition brought up supergiant amphipods from the 5,000-meter depth, as well as volcanic glass and other rock samples from the inner slope of the trench. The team said those samples were left behind by some of the earliest volcanic eruptions of the Mariana island arc, and should shed fresh light on the geology of the trench system.
The deepest dives in crewed underwater vehicles were made in the Mariana Trench in 1960 by Jacques Piccard and Don Walsh in the Trieste (to about 35,814 feet); and in 2012 by film director James Cameron in the Deepsea Challenger (to about 35,756 feet).
After his dive, Cameron said he didn't see any fish. "The only free swimmers I saw were small amphipods. ... The bottom was completely featureless," he told National Geographic.