Life just got tougher for New Yorkers now that cold-weather cockroaches have moved in — but compared to the far more damaging invasive species out there, these bugs aren't so bad.
When you're talking about cockroaches, you're hitting many New Yorkers right where they live. One recent study showed that New York City's cockroach population mirrors the neighborhoods of the city's human population. Now there's a new breed of cockroach in Gotham: Periplaneta japonica, an Asian immigrant.
"We are both deliberately and inadvertently mixing species at an unprecedented rate," Christopher Dionigi, assistant director for national policy and programs at the National Invasive Species Council, told NBC News. "This is going on worldwide."
Roaches on snow
Periplaneta japonica can be particularly pernicious because the nymphs are able to survive on snow for long periods of time. Researchers say they appear to use a natural antifreeze called trehalose to stay alive through the long, cold winters in Japan, Korea and China — and now, perhaps in New York as well.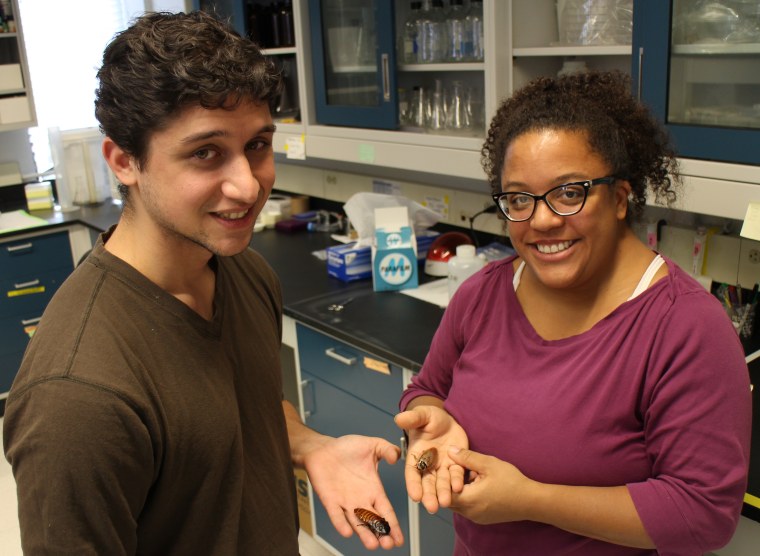 The first New York specimens of the winter-proof cockroach were found last year by an exterminator in rodent-bait stations at the High Line public garden, built on an old railway line in Manhattan's Meatpacking District. More of them were seen in mulch piles and under the park's boardwalk. They were sent away to the University of Florida's Insect Identification Laboratory for tentative classification — but the conclusive ID was done by bug experts at Rutgers University, using a genetic technique known as DNA barcoding.
"I am not aware of any other sighting of this species," Rutgers' Dominic Evangelista, one of the researchers behind a study published Monday in the Journal of Economic Entomology, told NBC News.
He and his colleagues speculate that the bugs could have hitchhiked to New York on imported plants, or soil, or perhaps even as egg cases on somebody's luggage. The pest-control company tried to get rid of the cockroaches at the High Line park, but Evangelista said, "I think they are still thriving."

Could be worse ...
It's not yet clear how long the Asian cockroaches will stick around. In a news release, Rutgers entomologist Jessica Ware said the Japanese researchers who tested the bugs' resilience used fresh-driven snow rather than dirty urban snow.
If the insects manage to carve out their own cold-weather niche in the local ecosystem, they could well provide a whole new way to bug New Yorkers — but there's little danger that their arrival will lead to some sort of hybrid super-bug.
"Cockroaches have really cool genitalia," Evangelista said. "They're asymmetric and they're really complex." Because each species has its own special twist on its reproductive equipment, it's probably impossible for the Asian cockroaches to mate with their American cousins.

Besides, New Yorkers — and the rest of us — face bigger threats from other invasive species: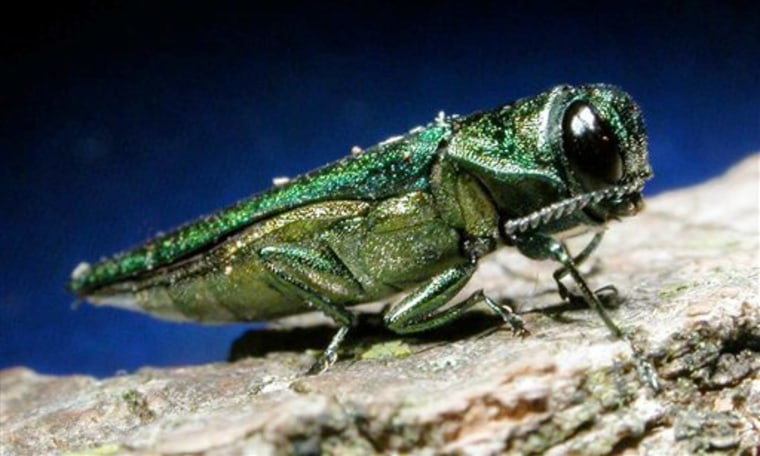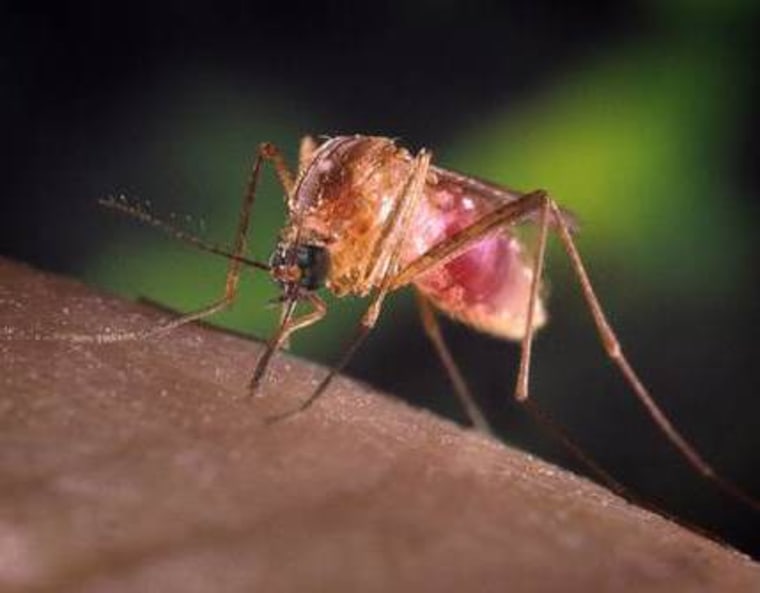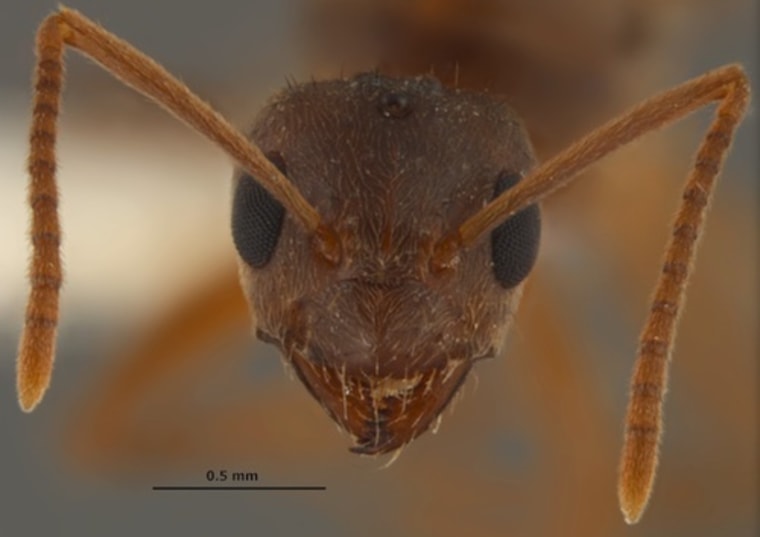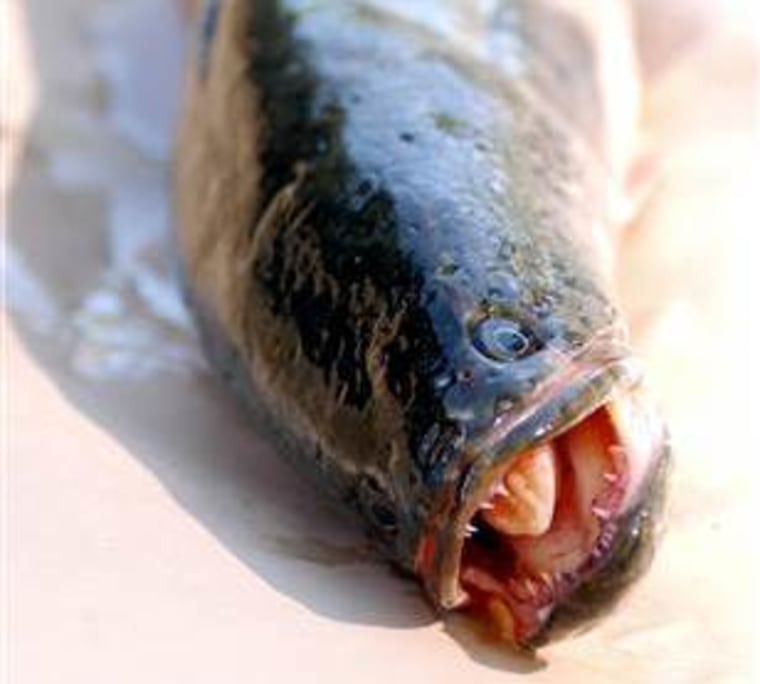 • The emerald ash borer, an insect from Asia and eastern Russia that is killing off ash trees in New York and elsewhere, is on track to become America's most expensive forest pest, Dionigi said. Experts say it's expected to cause $10 billion in economic losses. Total U.S. environmental damage due to invasive species has been estimated at more than $100 billion per year.
• West Nile virus — which is carried by mosquitoes — ranks among the costliest invasive species in terms of loss of life, Dionigi said. In 2012, 286 deaths were recorded nationwide, and 26 non-fatal cases were reported just in New York this year.
• "Crazy ants" from South America have been getting into electrical equipment and electronic devices, wreaking havoc from Texas to Florida. They're not in New York yet, but they're in The New York Times.

• When it comes to the eww factor, it's hard to do worse than the northern snakehead fish, an Asian invader that can crowd out native fish species, flop out of the water and "walk" from one lake to the next. The fishy pest has been found (and served) in New York.

Compared with all those, maybe a winter-proof cockroach doesn't seem so bad. "At this point, we'll take anything that isn't bedbugs," John Del Signore wrote in a report for New York's Gothamist website. But guess what? Scientists are finding out that bedbugs can handle winter's chill as well.
Update for 5:10 p.m. ET Dec. 9: In the Entomological Society of America's news release, Ware provides basic advice for New Yorkers who want to see fewer roaches, whatever the species: Sweep and vacuum to keep food off the floor. Cut down on clutter. And try using a dehumidifier, because very dry air harms the cockroaches' egg cases and reduces their ability to reproduce.
Update for 6:40 p.m. ET Dec. 9: Thomas Smarr, director of horticulture for Friends of the High Line, provided this statement about the cockroach research:
"We spotted species Periplaneta japonica last year and, as with all insects and other creatures that inhabit the space, have been monitoring any impact. Fortunately, we do not believe this insect is having a negative impact on the park."The study speculated [on] the source of the insect's arrival, but we understand it did not check other parks, natural spaces and buildings nearby — so it's truly anyone's guess! We source our plants through plant nurseries located mostly in the northeastern U.S., which go through routine USDA inspections to identify harmful pest/disease issues. No issue was raised with us."Our team of experts will continue to keep an eye on it."
More about New York's species:
Evangelista, Ware and the University of Florida's Lyle Buss are the authors of "Using DNA Barcodes to Confirm the Presence of a New Invasive Cockroach Pest in New York City."
Alan Boyle is NBCNews.com's science editor. Connect with the Cosmic Log community by "liking" the NBC News Science Facebook page, following @b0yle on Twitter and adding +Alan Boyle to your Google+ circles. To keep up with NBCNews.com's stories about science and space, sign up for the Tech & Science newsletter, delivered to your email in-box every weekday. You can also check out "The Case for Pluto," my book about the controversial dwarf planet and the search for new worlds.