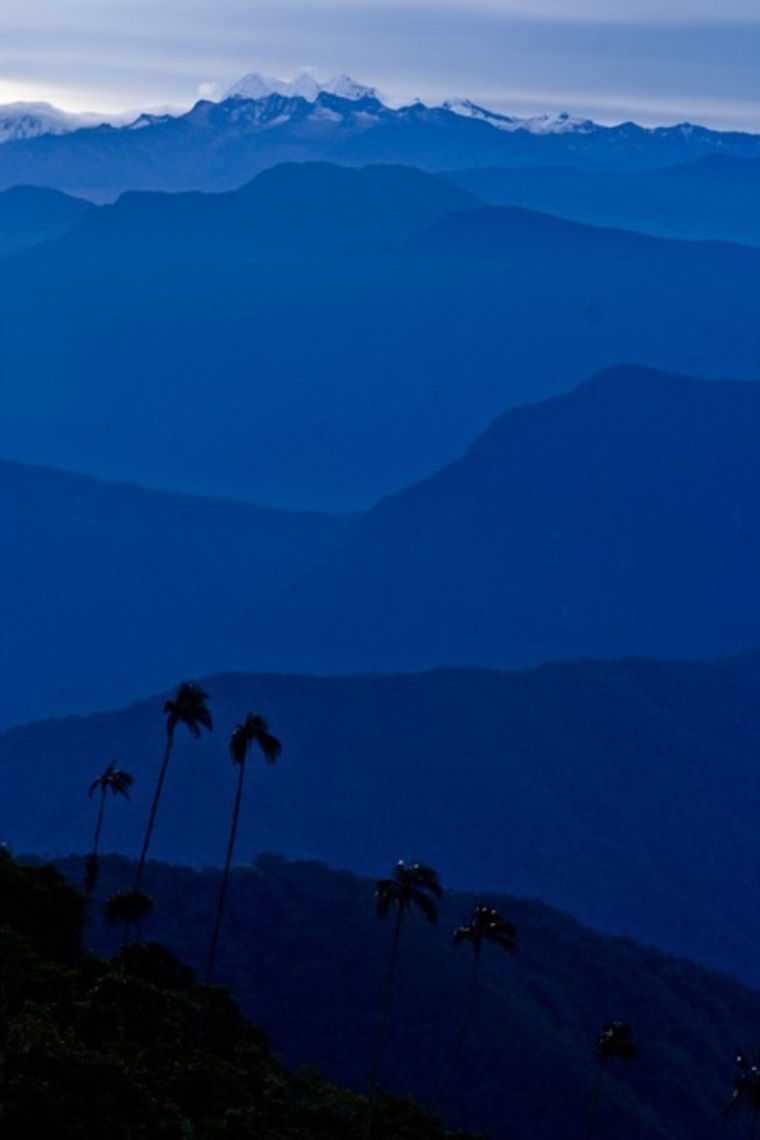 Colombia's Sierra Nevada de Santa Marta range rises more than 18,000 feet from the Caribbean Sea — a height that makes them the tallest coastal mountains in the world. The national park that houses them is also the world's most irreplaceable protected area for the conservation of threatened species, according to a new report.
The park rose to the top of the analysis based on the diversity of plants and animals found only there, including a critically endangered harlequin frog and more than 20 birds. It is one of 134 protected areas in 34 countries highlighted as "exceptionally irreplaceable" by the analysis of 173,000 protected areas.
All of these highlighted areas are "located in regions with high levels of endemism — places with high concentrations of species with restricted ranges, typically tropical mountains ... or islands," Ana Rodrigues, a conservation scientist at the Centre d'Ecologie Fonctionnelle et Evolutive in Montpellier, France, told NBC News in an email.

Many of the areas highlighted, such as Ecuador's famed Galapagos Islands and India's Western Ghats, are United Nations World Heritage Sites, but half of the designated areas lack such recognition, according to the report published today in Science. Several, in fact, are protected areas in name only. The Sierra Nevada de Santa Marta, for example, is threatened by ongoing logging, agricultural expansion and new vacation homes.
Rodrigues and her colleagues argue that areas such as the Colombian national park are strong candidates for World Heritage Site recognition, which comes with an external review system to ensure site integrity.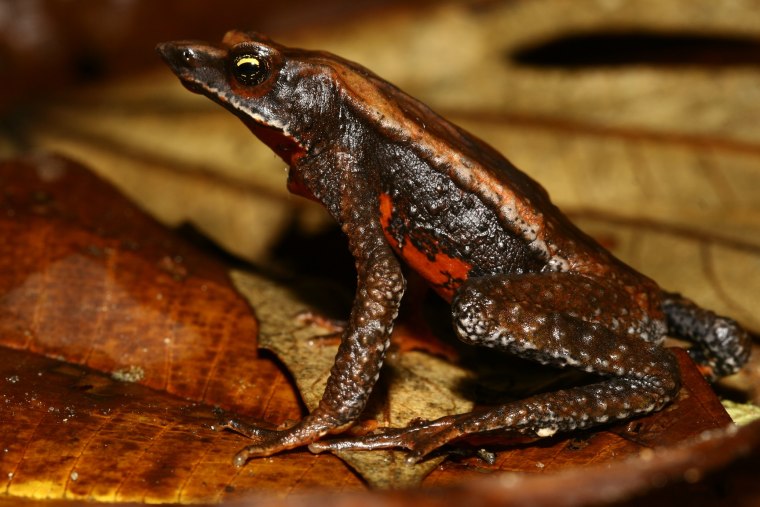 "In order to be granted World Heritage status, countries must demonstrate that the site meets rigorous standards of integrity and management, and provide guarantees that these standards will be maintained," Rodrigues explained. 
The "irreplaceable" ranking, she acknowledged, indicates that not all protected areas are created equal — some are "exceptionally important for biodiversity conservation." However, only protecting these sites in the absence of broader continued protections is inadequate. The main point, she explained, is to "inform priorities for management" especially "among protected areas within individual countries."
John Roach is a contributing writer for NBC News. To learn more about him, visit his website.