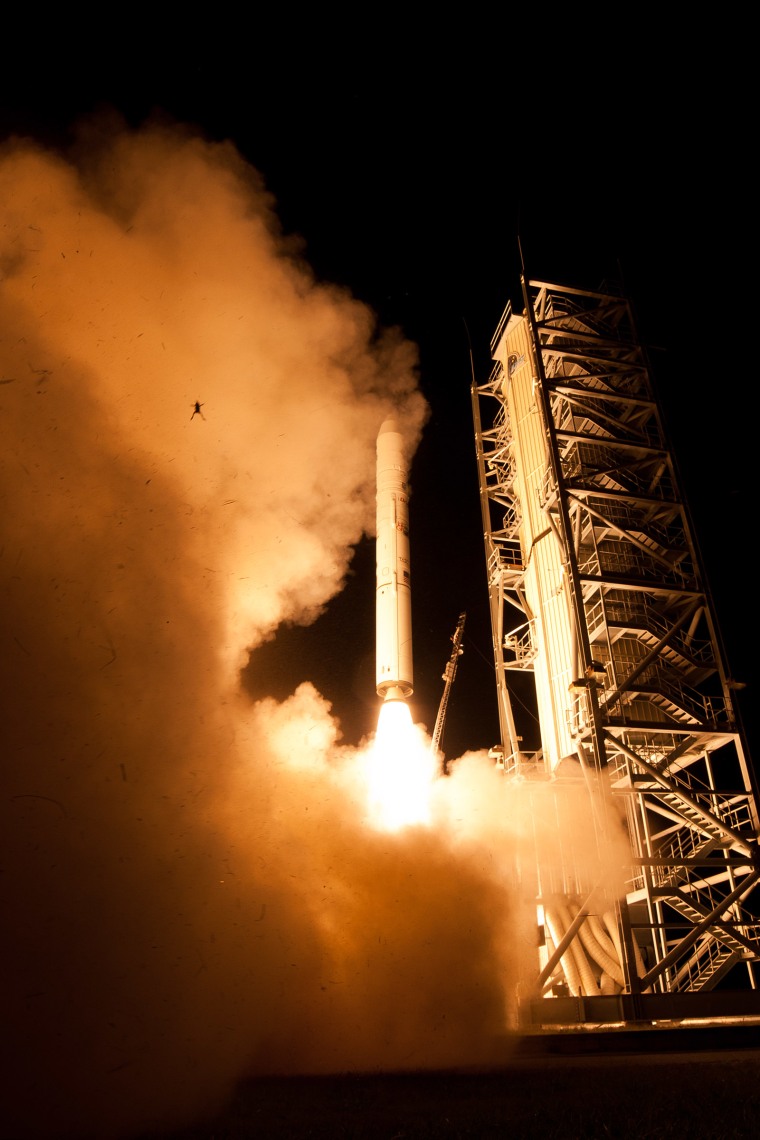 Oh my! We're not sure to laugh or cry on this one (maybe both). This frog gives new meaning to "flying leap" (or giant leap). This little guy was obviously startled by the ignition of the Minotaur 5 rocket that launched the LADEE spacecraft last Friday.
We've confirmed this image is in fact an actual photo taken by one of NASA's remote cameras set up for the launch from the Wallops/Mid-Atlantic Regional Spaceport. Wallops spokesman Jeremy Eggers confirms the picture is legitimate and was not altered in any way.
However, we cannot say with any certainty that no frog was harmed in the making of this picture.
Why would a frog be hanging around a launchpad? The launch pad at the Wallops/Mid-Atlantic Regional Spaceport has a "pool" for the high-volume water deluge system that activates during launches to protect the pad from damage and for noise suppression. There was probably a (formerly) damp, cool place that was a nice spot for a frog to hang out.
This is not the first animal oddity to be included in a launch. There are several images of birds flying away from space shuttle launches, and in fact, during the STS-114 launch, a turkey vulture ran into the shuttle's orange fuel tank (see video below). There was the famous space bat from the STS-119 shuttle launch in 2009, and recently the SpaceX Grasshopper test launch startled a herd of cows:
Thanks to Karl Hille from NASA Goddard for helping to track down and verify this image.
This report was originally published on Sept. 11 on Universe Today with the headline "Absolutely Incredible Photo: Frog Launches With LADEE." Copyright 2013 Universe Today. Reprinted with permission.