They caught our attention, held us spellbound, frightened us, impressed us, inspired us, made us mad, made us laugh. They sparked passionate debates and changed our worlds. Most of us had never heard of them before. And now they are 2014's new household names.
"Adele Dazeem"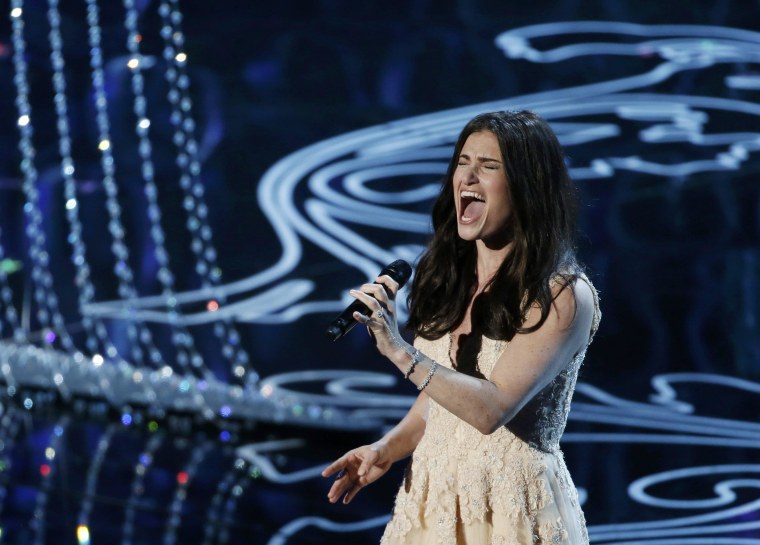 At the 2014 Academy Awards ceremony, John Travolta was to introduce one of the Oscar-nominated songs, "Let It Go," performed by acclaimed singer and actress Idina Menzel. He flubbed her name, calling her "Adele Dazeem," outraging her fans and sparking countless internet memes, including the Adele Dazeem Name Generator. Travolta apologized. Menzel handled the situation with grace and humor. Later that week a notice appeared in the Playbill for her new Broadway show, "If/Then" announcing that Menzel's character would be played by an understudy named Adele Dazeem.
Boko Haram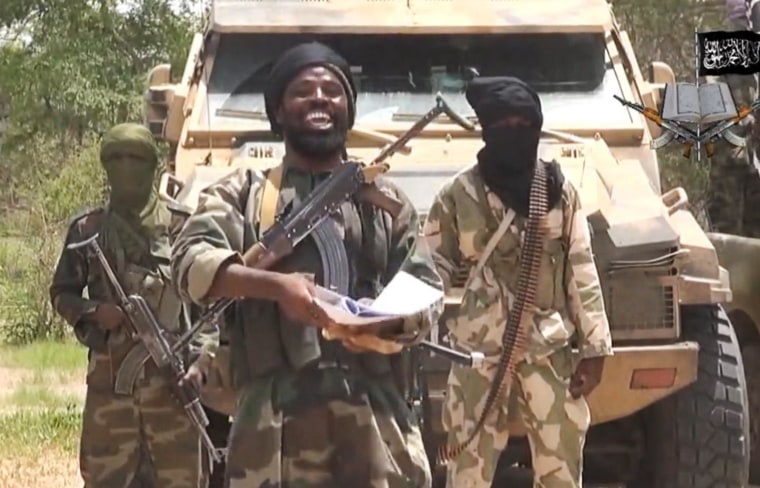 The Muslim extremist group, whose name is loosely translated as "Western education is a sin," has been sowing carnage in Nigeria for more than a decade. But few Americans knew of it until April, when members kidnapped 276 schoolgirls from the small town of Chibok. The brazen abduction drew global outrage, and spawned a social media campaign under the hashtag #BringBackOurGirls. But the attention has done little to suppress the group's behavior. Boko Haram's war with the Nigerian government continues unabated, claiming more than 10,000 lives over a recent 12-month period. And the girls have yet to be found.
Ebola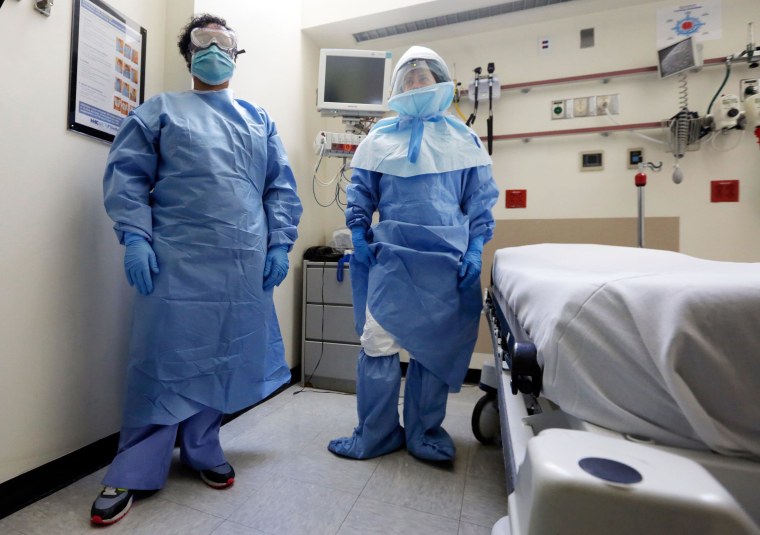 This brutal, highly infectious disease first appeared in 1976, when there were two outbreaks in the African countries of Sudan and the Democratic Republic of Congo. There have been many periodic outbreaks since — but nothing like the one that tore through Guinea, Sierra Leone and Liberia in 2014. There have been more cases, nearly 18,000, and deaths, more than 6,300, in the current outbreak than all the others combined, according to the World Health Organization. It also traveled to the United States, striking a Liberian man who died in Dallas after infecting two nurses, sparking a wave of public hysteria. That fear has subsided as the cases in the U.S. have been brought under control. But the disease still rages in Africa.
Ferguson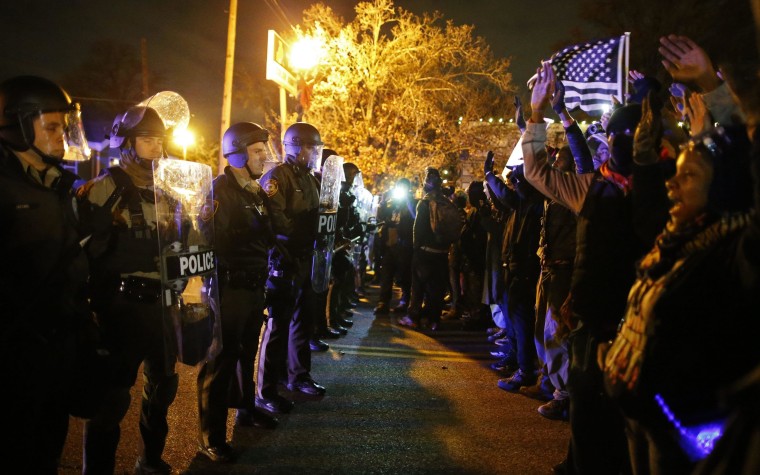 This small suburb in the northern part of St. Louis County became notorious in August 2014, when a white local police officer, Darren Wilson, shot and killed 18-year-old Michael Brown, who was black and unarmed. While Brown's body still lay in the street, people began to demonstrate. The protesters, claiming Brown had held his hands up when he was shot, grew violent, and within hours morphed into riots and sparked a forceful crackdown by authorities. The unspooling events triggered a national debate about police use of force, the militarization of local law enforcement, and racism in the criminal justice system. The upheaval spurred Attorney General Eric Holder to launch an initiative to improve police-community trust. In November, a grand jury declined to indict Wilson, sparking more unrest.
Ice Bucket Challenge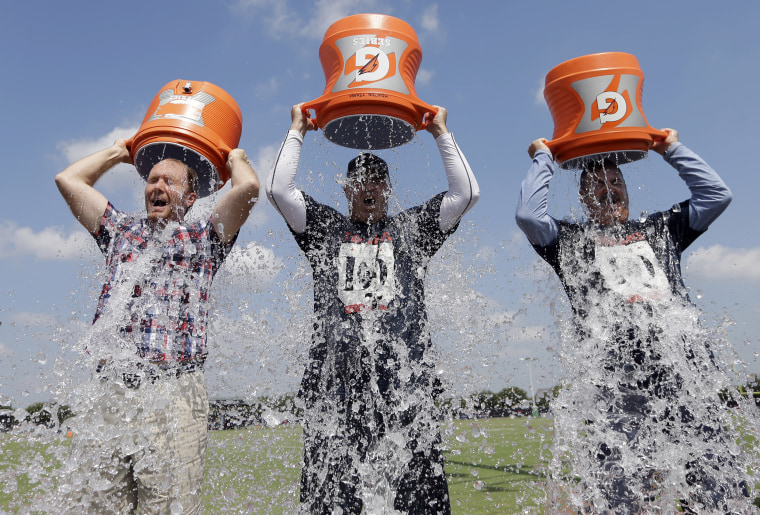 It began as a novel way to raise money to fight Amyotrophic Lateral Sclerosis by the family and friends of Pete Frates, a former Boston College baseball player who was diagnosed with the degenerative disease in 2012. The concept, to spur donations to the ALS Association by having a bucket of ice water dumped on your head, overtook social media in 2014, to the point where a videotaped "challenge" — from a friend or a celebrity — was hard to avoid. Haters dismissed the Ice Bucket Challenge as a stunt, but the results were very real: $100 million in donations to the ALS Association during August alone, more than 30 times what the organization regularly raises during that month.
ISIS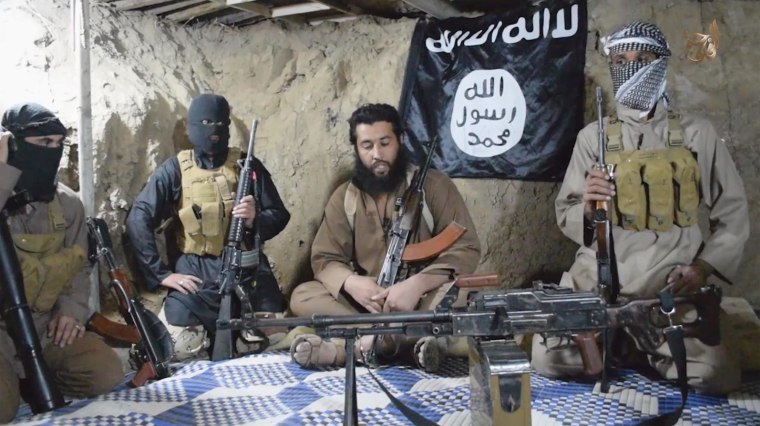 The Islamic State of Iraq and Syria, also known as the Islamic State of Iraq and the Levant (ISIL) or simply the Islamic State, was officially formed in 2013, but was born out of a variety of movements that resisted the American invasion of Iraq and the Syrian government's crackdown on rebels. It operated in the shadow of Al Qaeda until 2014, when the two groups had a falling out and ISIS announced the creation of a borderless caliphate with its leader, Abu Omar al-Baghdadi, at the top. Highly organized and breathtakingly violent, ISIS has taken control of large swaths or Iraq and Syria and claimed responsibility for the videotaped beheadings of five Westerners this year, including American journalists James Foley and Steven Sotloff.
Malaysian Airlines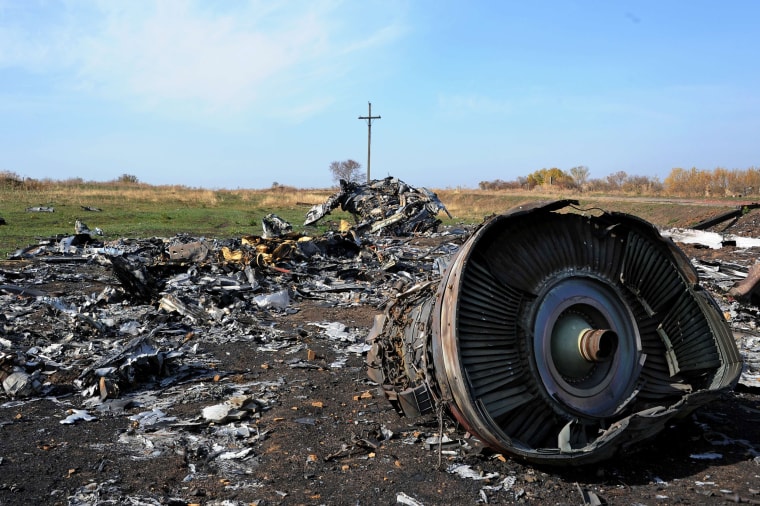 This was a terrible year for Malaysian Airlines, which in 2014 became a symbol for fatal mishaps. In March, Flight MH370 vanished from radar while carrying 239 people from Kuala Lumpur to Beijing. The search transfixed the world, as searchers plumbed ocean depths but came up empty. Four months after MH370's disappearance, Malaysia Airlines Flight MH17 crashed over war-torn Ukraine on July 17, killing all 298 passengers and crew. Investigators believe it was shot down by a surface-to-air missile fired from pro-Russian rebel territory. Both probes are continuing.
Mo'ne Davis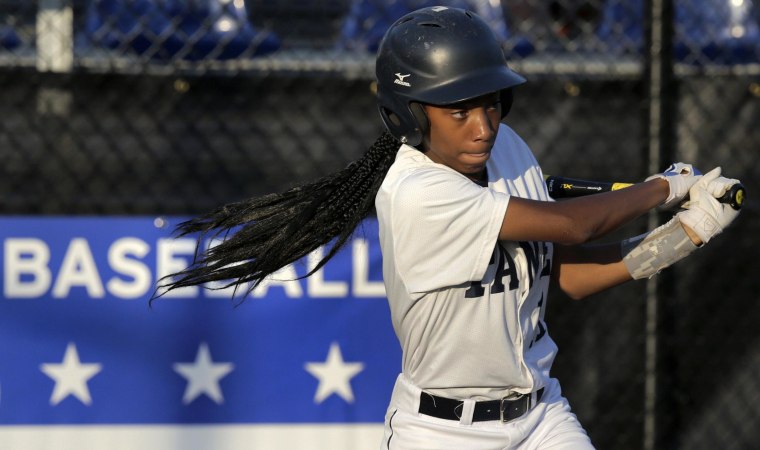 The 13-year-old girl from Philadelphia with a 70 mph fastball became the first Little Leaguer to appear on the cover of Sports Illustrated in 2014 after her masterful performances on the mound at the Little League World Series. (The headline: "Mo'ne: Remember Her Name") Her team, the Taney Dragons, didn't make it to the finals, but Davis became an instant icon, throwing out the first pitch at a Los Angeles Dodgers regular season game, and at the fourth game of the World Series in San Francisco. And she donated her jersey to baseball's Hall of Fame.
Uber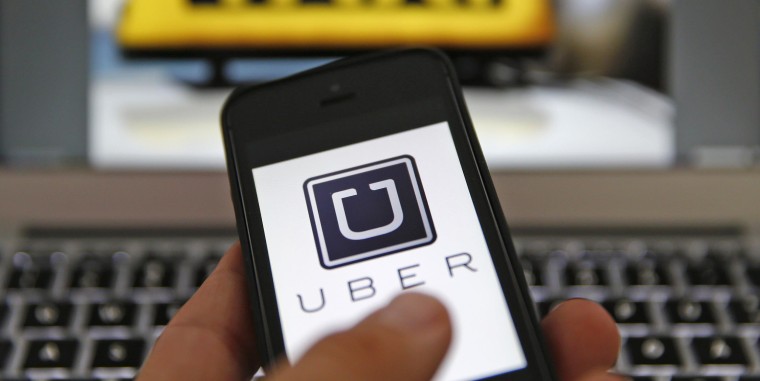 It's the global car-hailing app that everyone loves—and hates. Uber, launched in San Francisco four years ago, saw its popularity explode in 2014, but at a cost. Some officials claim the company is running an unlicensed taxi service. Drivers complain about pay and unfair treatment. Journalists have exposed its aggressive targeting of competitors, and its tracking of riders and drivers. Executive Emil Michael reportedly threatened to dig up dirt on reporters who wrote negative things about Uber. But the company kept rolling. Investors continued to pour billions into the company, which at last count boasted a valuation of $18.2 billion. Its investors include Google, which integrated Uber into Google maps. Despite all the bad publicity, Uber shows no sign of fading away.
Vaping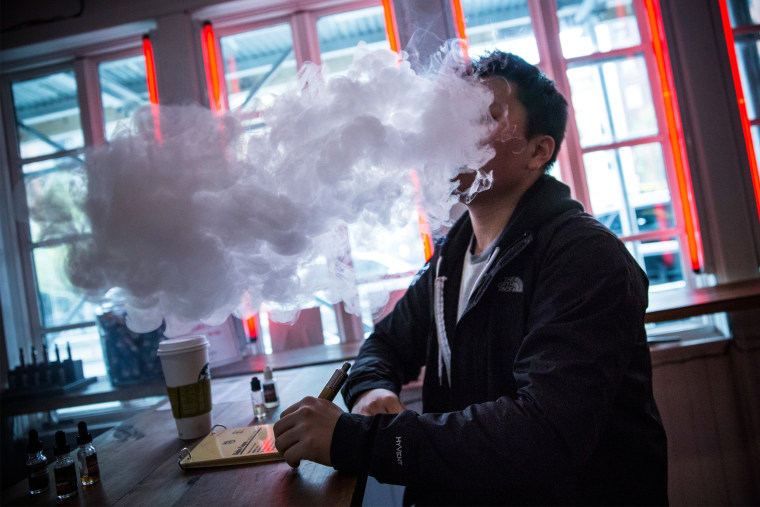 Vaping is the newly coined term for smoking an e-cigarette, which heats liquid nicotine into an inhalable vapor that does not leave pungent clouds of tobacco smoke. The devices, invented in China in 2003 as a smoking-cessation tool, arrived in America three years later. But they became widespread in 2014, and in response the U.S. Food and Drug Administration said it would look for ways to regulate them. Advocates say e-cigarettes can help people quit traditional cigarettes. But opponents, including the American Heart Association, say the devices can have the opposite effect, hooking people on nicotine and priming them for use of other tobacco products.