On paper, it looked like a rough year for Asian-Pacific Islanders on network television: The Mindy Project was on the verge of cancellation. NBC axed Community, and confirmed the end of Parks and Recreation for 2015. Sandra Oh officially left Grey's Anatomy. Glee edged closer and closer to the end of its run while slowly pushing its Asian characters out of the credits.
According to an annual report on television diversity released by GLAAD, the number of Asian-Pacific Islanders on network television had been on the rise.
In the 2013-2014 season, 6% of broadcast series regular characters were Asian-Pacific Islander, but in the upcoming year, only 4% of characters will be Asian--the only ethnic group to see a decrease in diversity from the previous year.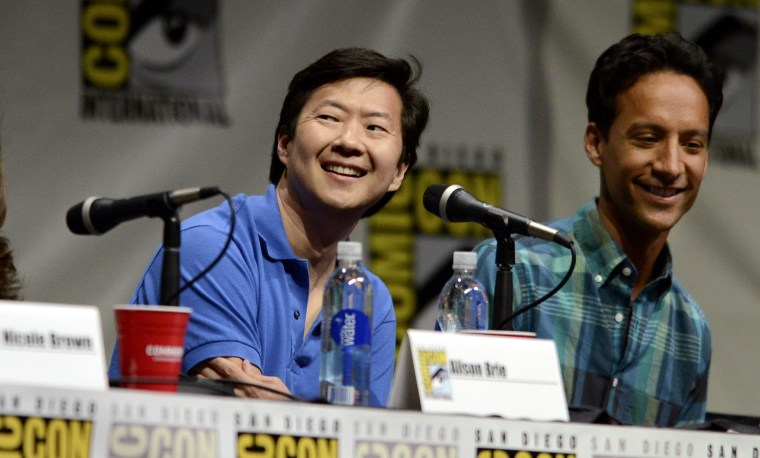 "Aside from the need for more representation despite the real progress we've made, I was disappointed that we lost some really great Asian-American representation this past year," Philip Chung, co-founder and blogger at YOMYOMF, said, listing Oh and Community's Danny Pudi and Ken Jeong as examples.
But while the number of Asian characters appears to be shrinking next season, the quality of roles, Chung points out, has noticeably changed. Asian-Pacific Islanders in 2014 were cast in more prominent roles than the previous year, giving actors like John Cho, Ming-Na Wen, and Nasim Pedrad (who previously made headlines as Saturday Night Live's first west Asian cast member) opportunities to step beyond smaller supporting and guest appearances on TV.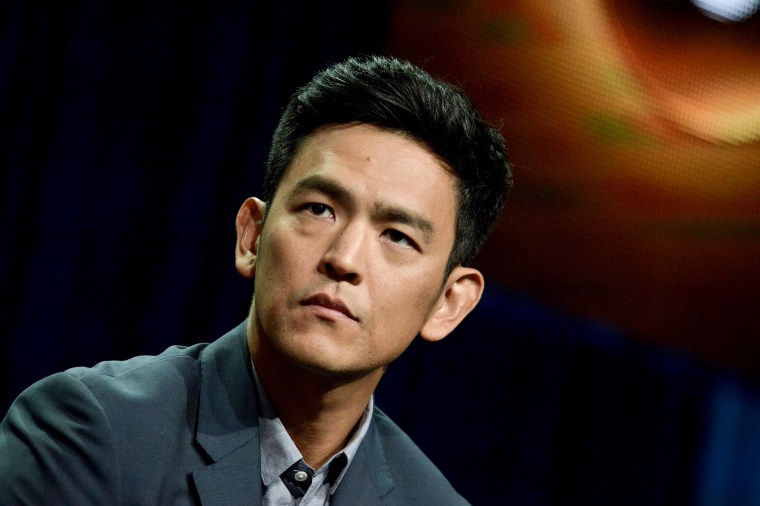 One step forward, two steps back?
The leaps forward in casting choices have not come without their setbacks. After months of anticipation among critics and bloggers about the casting of John Cho, an Asian male, to play the lead in a romantic sitcom, his show Selfie was canceled after just seven episodes.
"It's rare to see an Asian-American male as a lead in a comedy, especially one that has romantic possibilities," said 8Asians editor Joz Wang, who called Selfie's cancellation the biggest disappointment for Asian Americans on TV in 2014. "While the show didn't catch on as quickly as the network would have wanted, many Asian Americans watched the show specifically for John Cho."
"Getting [a show] about an Asian American family on the air is a frickin' miracle."
Even though Cho never received top billing in Selfie, many felt ABC's choice to cast him as the show's male romantic lead was long overdue. His elevation to "leading man material" appeared to be the first step in seeing more Asian-Pacific Islanders as true television stars, not just supporting characters.
To date, few Asian actors have ever been cast in lead roles on a network level. The first to break through was Pat Morita, in the 1976 show "Mr. T and Tina" (it was considered a flop, and went off the air after five episodes).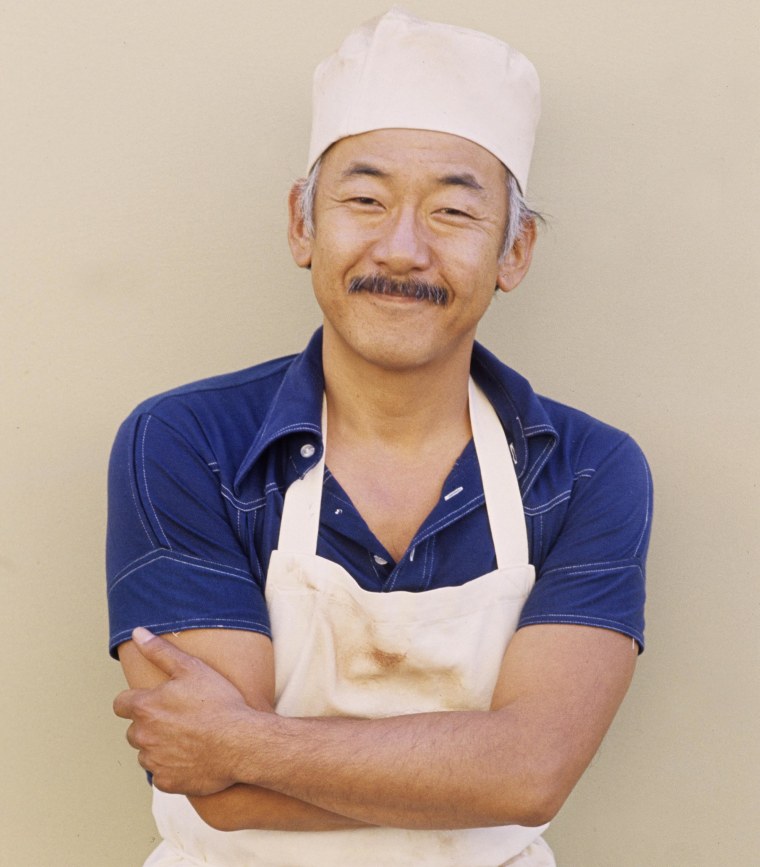 Today, Lucy Liu plays a prominent character in Elementary, though not the lead, as does Kal Penn in the upcoming CBS drama Battle Creek. Even Hawaii Five-O, which Wang noted has been "great because it's set in Hawaii and there are many opportunities for Asian-American actors," stars two Caucasian leads. "All the Asian Americans still play second fiddle in terms of billing," said Wang.
The last network show to cast an Asian male with top billing was CBS' Martial Law starring Sammo Hung in 1998. Hung, who spoke little English, had just a few lines in each episode, and was reportedly paid half of what his co-star Arsenio Hall made.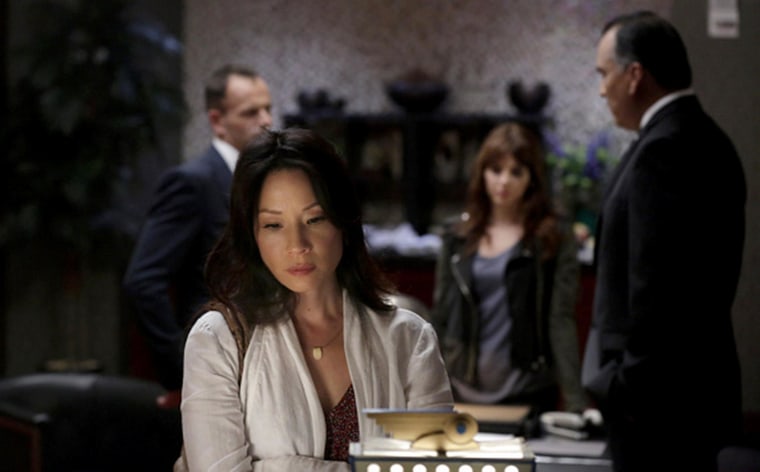 The Year of Mindy
Currently, the total number of Asian actors to receive top billing on a network primetime series is one: Mindy Kaling. Since the 2012 premiere of The Mindy Project, Kaling has received praise for being the first woman of color to write and star in her own show since Wanda Sykes in 2003.
But Kaling has come under fire for what some see as her failure to leverage her influence for push for more diversity on network television.
In a letter to Fox, Media Action Network for Asian Americans President Guy Aoki said the show lacked diversity--particularly when it came to romantic interests. "We are concerned that in the course of two seasons, [Kaling's] character, Dr. Lahiri, has had a 'white-only' dating policy involving about a dozen men," Aoki wrote. "And except for this season's addition of African American Xosha Roquemore the cast continues to be all white...She's creating the impression that by surrounding her character with mostly white people and dating only white men that Lahiri's become more accepted by the white population."
Kaling defended the show at a SXSW panel early in the year, saying, "I have four series regulars that are women on my show, and no one asks any of the shows I adore — and I won't name them because they're my friends — why no leads on their shows are women of color, and I'm the one that gets lobbied about these things."
Despite any criticism and low ratings, Kaling herself saw a year filled with successes in her own career, from being named a Glamour Woman of the Year to the announcement of her second book, Why Not Me?, which will be released next year. In November, Fox also added six episodes of The Mindy Project, stretching the season from 15 episodes to 21, and fueling speculation that the show will be renewed for a fourth season.
An Asian-American Family Returns to TV
Kaling won't carry the mantle for Asian network primetime leads alone much longer. She will soon be joined by Korean-American actor Randall Park, who will star in ABC's Fresh Off the Boat--the first network show to feature an all-Asian American cast since Margaret Cho's 1994 series All-American Girl, which was canceled after one season. Following a slate of recurring roles on television (including The Mindy Project), Park will receive top billing when the series premieres in 2015.
"Getting a television series on the air is an incredible feat," Park wrote in a post for KoreAm Journal online in June. "Getting one with no bankable name stars in today's television climate is damn near impossible. Getting one about an Asian American family on the air is a frickin' miracle."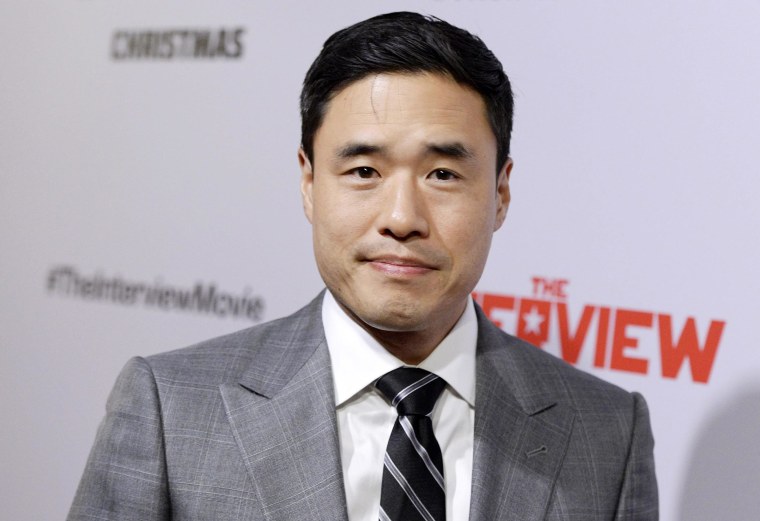 The series, based on the memoir of celebrity chef Eddie Huang, has received its share of praise and criticism since ABC added it to its mid-season lineup. Park is one of the targets of the early backlash because his character is Taiwanese (not Korean like Park is) and speaks with an accent (which Park does not naturally have).
But in the same KoreAm post, Park acknowledged he raised that same issue himself, but was repeatedly assured he was the right actor for the role.
"Hopefully audiences and the network will give it a chance."
"In an ideal world, I would never have to play a character with an accent," he wrote. "But this is a character based on a real person. So it's something that I have to honor and try to perfect as the series moves forward."
Early viewers of the pilot have been defensive of the series, hoping to save it from suffering the same fate as All-American Girl and Selfie. "I thought it was very funny and despite some of the early backlash from people who haven't yet seen the show," YOMYOMF's Chung said. "Hopefully audiences and the network will give it a chance."