It was a tough year in news around the world: A deadly contagion spread fear across borders. One airline was hit by two disasters that left hundreds dead and missing—including one tragedy that remains a mystery. Conflict and a new brand of terror roiled Iraq and Syria. But there were moments of inspiration, too.
Here are the top 10 stories of 2014:
1. Ebola outbreak
The Ebola outbreak in West Africa started quietly but soon spread across the porous borders of Guinea, Liberia and Sierra Leone to become a full-blown epidemic. The deadly virus made global headlines as patients were evacuated to other countries for treatments: medical missionaries Dr. Kent Brantly, Nancy Writebol and Dr. Rick Sacra, as well as Spanish priests and British nurses. Images of people being left to die in the streets of Monrovia and Freetown horrified people, and the World Health Organization and Medecins Sans Frontieres rallied aid efforts.
The U.S. panic began when Thomas Eric Duncan showed up at a Dallas hospital, deathly ill with the virus. Stores and schools closed as Americans worried about travelers from Africa carrying the virus. The U.S. story died with the danger as eight of the 10 U.S. patients left hospitals healthy. In West Africa, public health officials admit they failed to act quickly enough and now doubt the epidemic can be stopped before next summer.
2. Malaysia airlines disasters
In what has become one of the greatest mysteries in aviation, Malaysia Airlines Flight 370 disappeared with 239 people onboard on March 8 while traveling from Kuala Lumpur to Malaysia. Authorities have not determined why the aircraft seemingly turned back to the Southeast Asian country and then, they believe, headed south. Experts think the jet ultimately ran out of fuel and crashed into the vast expanse of the remote southern Indian Ocean, but intense searches involving numerous vessels, aircraft and various kinds of technology, as well as the participation of many countries, have not turned up any sign of the plane.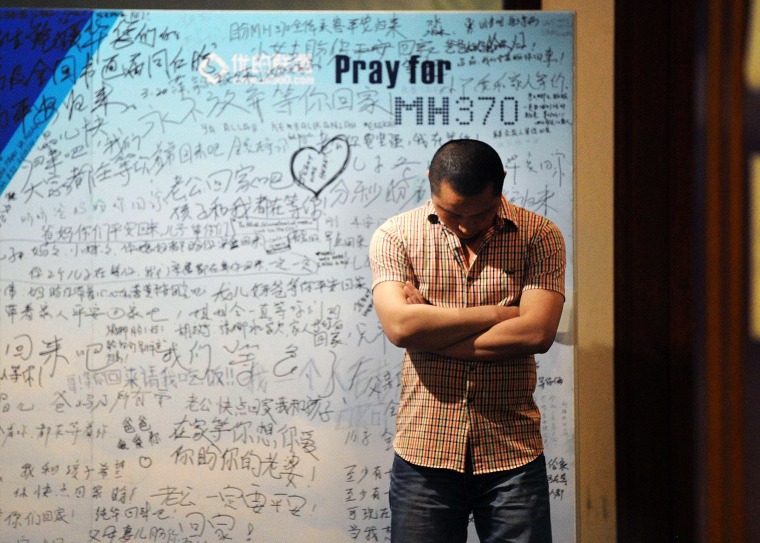 Four months later, Malaysia's national carrier suffered a second major loss when one of its planes, Flight 17, was shot down over eastern Ukraine, killing all 298 people onboard. U.S. intelligence said it was brought down by pro-Russian rebels battling Ukraine fighters, which Moscow denied. The airline has struggled to keep its customers after the two disasters, floundering with a recent campaign on Twitter, "Want to go somewhere but don't know where?" Then as the year drew to a close, another Malaysia-based carrier, AirAsia, was hit by tragedy when a jet flying from Indonesia to Singapore crashed in bad weather, killing all 162 aboard.
3. The deaths of Michael Brown and Eric Garner
Protests erupted nationwide after a grand jury decided in late November not to indict white police officer, Darren Wilson, in the shooting death of unarmed teen Mike Brown in Ferguson, Missouri. Weeks later, the protests ballooned following a second grand jury decision – this time in New York City – not to indict white police officer Daniel Pantaleo in the chokehold death of Eric Garner, an unarmed black man selling loose cigarettes on the street.
Garner's death was captured on video and his last words – "I can't breathe" – have become a rallying call for protesters as well as "Hands up, don't shoot" and "Black lives matter." Marches have been held throughout the country – from Miami to Los Angeles, Cleveland to Chicago to the nation's capital. The protests have morphed into a national discussion not only on police tactics and race, but racial and income inequality, too.
In late December, a gunman who said he was upset with the grand jury decisions ambushed and fatally shot two NYPD officers sitting in their squad car then killed himself in an attack that rocked New York. Protesters decried the shooting and rejected the use of violence in their campaign, as the police unions vented their rage at New York City Mayor Bill de Blasio.
4. The rise of ISIS
The Islamic State of Iraq and Syria emerged as the terror successor to Abu Musab al-Zarqawi's al Qaeda in Iraq. ISIS has overrun huge areas of Iraq and Syria, raising concerns that its radical ideology will spread across the Middle East. Its recent executions of political candidates in Iraq are the latest in a spiral of violence that United Nations says has killed thousands of civilians in the country alone. The Islamists' bloody campaign has this year included the high-profile beheadings of several Westerners, filmed by the group and posted online.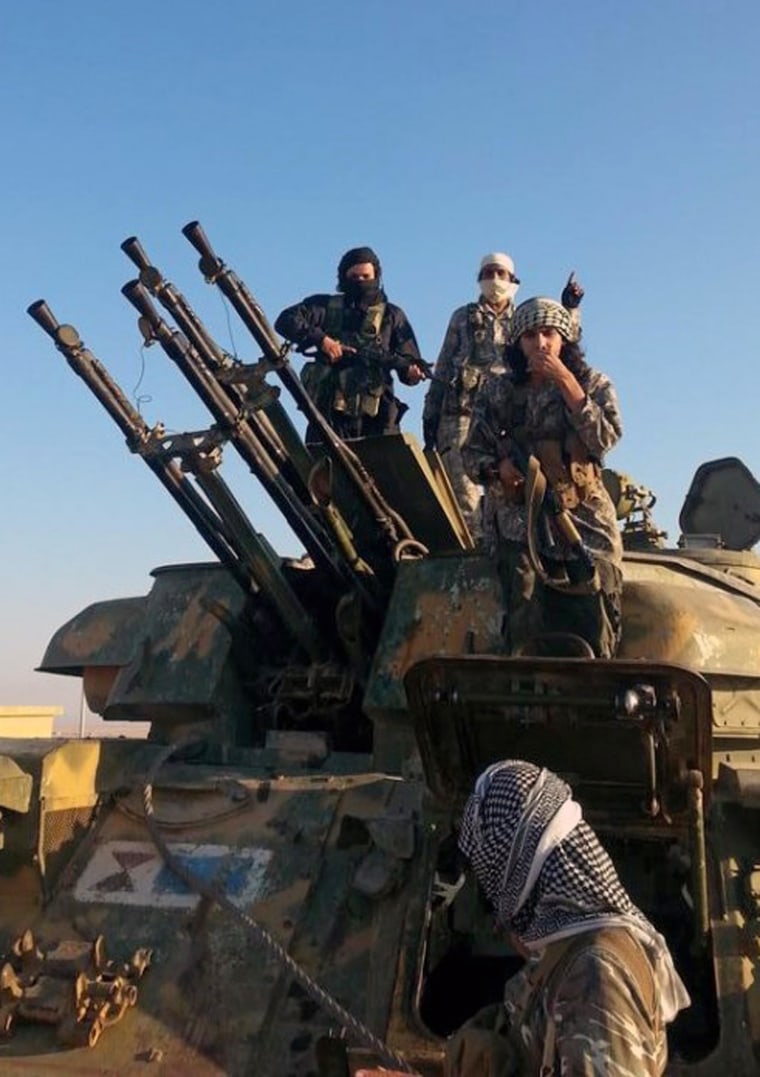 U.S. air attacks against ISIS forces in Iraq and Syria began in August, but after more than three months, U.S. intelligence officials said minimal progress had been made against the Islamic terror group. The United States' top military officer, General Martin Dempsey, recently said momentum in the battle with ISIS was "starting to turn," but predicted a drawn-out campaign lasting several years. Three leaders of ISIS were killed by American airstrikes in Iraq in the past six weeks, U.S. defense officials say.
5. U.S.-Cuba thaw
Americans were taken by surprise when on Dec. 17 they first learned that Alan Gross of Maryland would be freed after five years of imprisonment in Cuba – and then, that the Obama administration was normalizing relations with the communist island nation after more than five decades of an ever-tightening embargo and frosty Cold War-era ties. The decision came after 18 months of secret talks hosted by Canada and which included the influential support of Pope Francis.
The announcement heralded a new era with the Caribbean country that will include opening an embassy in Havana, expanding the list of goods for export to Cuba (a long-sought after business market), raising the limits on remittances and reviewing the country's designation as a state sponsor of terror. U.S. opponents of the Castro regime denounced the move, but many looked to benefit from the détente, including Major League Baseball, Cuban cigar makers and everyday Americans.
6. Conflict in Ukraine
The crisis in Ukraine, first triggered by former President Viktor Yanukovych's decision to walk back on a deal to forge a closer relationship with the European Union in November 2013, has led to guerrilla conflict, the annexation of the Crimean peninsula by Russia and an exodus of people living in the country's east. NATO in November said that Russian tanks, artillery and air defense systems have poured into Ukraine. U.S. Gen. Philip Breedlove has expressed concern that the border between the former Soviet allies was now "completely wide open," allowing Moscow to potentially bolster rebels in eastern Ukraine who are skirmishing with government troops despite a cease-fire.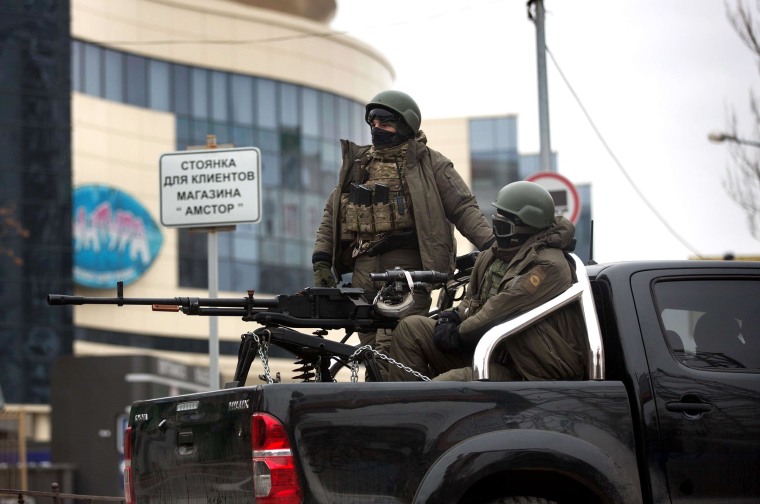 The actions have deeply strained Moscow's relations with the U.S. and Europe, which earlier this year imposed sanctions on Russia after it grabbed the Crimea. The violence in Ukraine has killed at least 4,300 people and displaced one million others, according to the United Nations, and left some cities in the country's east in tatters. A growing economic crisis in Russia, in part fueled by the sanctions, has created some optimism among Ukrainian leaders about upcoming peace talks.
7. Robin Williams' suicide
One of the most beloved American comedian-actors of the last few decades, Robin Williams, took his own life at his home in Tiburon, California, at age 63 on Aug. 11. The Oscar-winning legend was known for his turns on Saturday Night Live, Mork & Mindy, Moscow on the Hudson, The Birdcage, Dead Poets Society, Mrs. Doubtfire and many more films as well as for his radio shout out in "Good Morning Vietnam" plus his love for his hometown sports teams, the San Francisco Giants and the 49ers.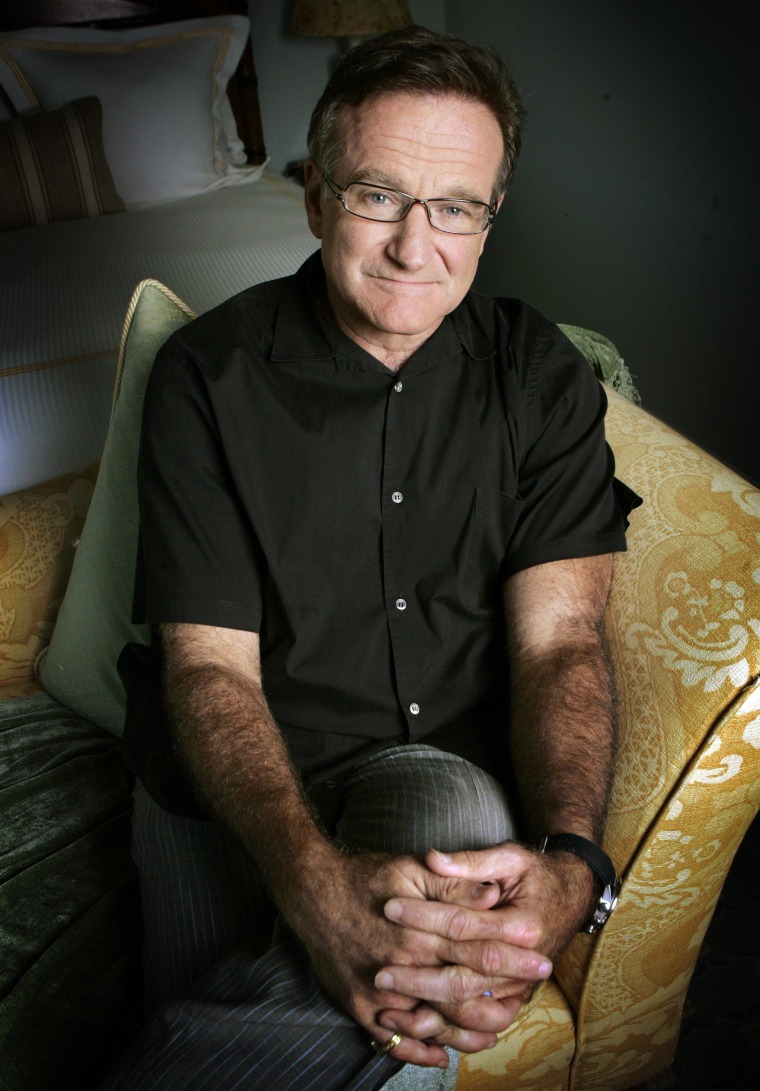 Williams was suffering from depression, anxiety, the early stages of Parkinson's Disease and increasing feelings of compulsion and paranoia, according to the final autopsy report. His death triggered a national discussion on depression and suicide, though he never spoke of suicidal thoughts. The tributes poured in from around the world. He was survived by three children and his wife. His ashes were scattered over San Francisco Bay.
8. Domestic violence and the NFL
The NFL has struggled with the gravest scandal in its history. A video surfaced earlier this year of Baltimore Raven running back Ray Rice punching and knocking out his then fiancée, now wife, and dragging her out of a hotel elevator. NFL leadership, including Commissioner Roger Goodell, seemed caught off-guard by the incident and said it hadn't previously seen the video.
Before the recording went public, the NFL had suspended Rice for two days; after it surfaced, the athlete was suspended indefinitely. Rice challenged the suspension and was reinstated, but the incident – and that of Minnesota Vikings' Adrian Peterson, deactivated for child abuse – triggered new personal conduct rules for NFL players. The new policy approved by the league owners calls for a suspension of six games without pay for violations involving domestic violence or child abuse.
9. Space history: Landing on the surface of a comet
The European Space Agency's Rosetta mission achieved something no one had ever done: Sending a lander onto the surface of a comet's nucleus. Legions of fans kept track of the Philae lander's descent and touchdown on Nov. 12 in real time, on television and online. The surface of the target, Comet 67P/Churyumov-Gerasimenko, was so hard that Philae's anchoring harpoons couldn't sink in, and the solar-powered lander bounced twice before it settled into a shadowed area of the comet. That meant the batteries ran down and couldn't be recharged, but Philae's short stretch of wakefulness added a bit of pathos to the adventure. As Churyumov-Gerasimenko continues on a course that rounds the sun, the car-sized Rosetta mothership is keeping up, not far away.
There's a chance that Philae will awaken from its current hibernation mode, resume its analysis of the comet's surface and relay additional data back to Earth – data that could help the Rosetta team unlock the secrets of the solar system's formation.
10. Bill Cosby rape allegations
In recent weeks, some 20 women – including supermodel Beverly Johnson - have come forward to accuse entertainer Bill Cosby of sexual assault - charges that began to surface a decade ago when the former director of operations for Temple University's women's basketball team sued him for allegedly drugging and assaulting her in 2004. The comedian has not been criminally charged and many of the claims are so old that statutes of limitations on prosecution have expired.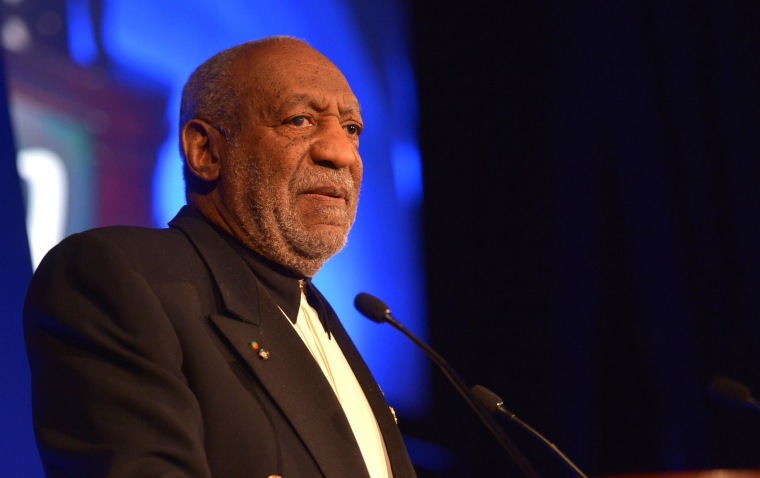 Cosby has steadfastly denied sexually assaulting the women and has accused one of them of trying to extort him. The Navy has revoked Bill Cosby's honorary title in light of allegations, NBC dropped a comedy sitcom in development with him and Netflix also decided to postpone the streaming of its Thanksgiving Day special "Bill Cosby 77." His wife and daughter have publicly supported him, while Cosby has made limited to no comment on the accusations.