This year will probably be remembered for many things. Donald Trump, mass shootings and terrorism, the pope's tour of the United States. But not everything was super serious and of global importance.
This stuff also happened in 2015:
There's no insurance against a bummer
The cute little kid talks over images of idyllic childhood milestones: riding a bike, getting cooties, sailing with his dog. Then the grabber: He'll never get to experience them. Because he's dead.
The Super Bowl TV ad by Nationwide Insurance rubbed so many people the wrong way — they called it "tasteless" and "disturbing" and, most of all, "depressing" — that the company felt compelled to issue a statement after the game explaining that the spot was meant "to start a conversation, not sell insurance."
Thanks for clearing that up.
Nationwide Explains Depressing Super Bowl Ad
Ehhh, what's up, Pope?
Pope Francis — vicar of Christ, bishop of Rome, head of the Roman Catholic Church — made a mistake when he took on the rabbits.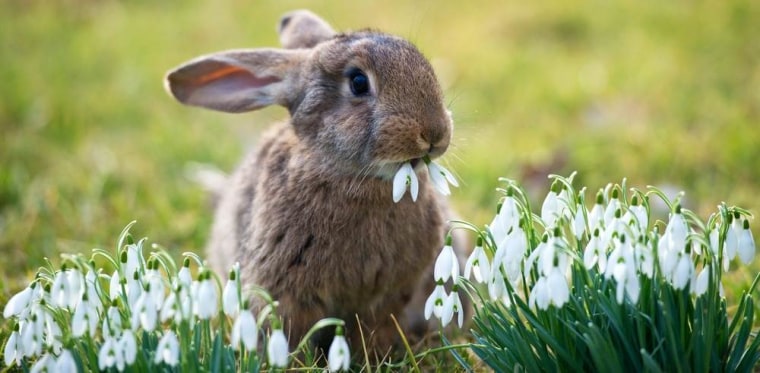 In January, the pope clarified widely quoted remarks that had been interpreted to suggest the church was loosening its rules on birth control. It would be a misconception to "think — excuse me if I use the word — that to be good Catholics we have to be like rabbits," he said.
Cue Erwin Leowsky, president of Zentralverband Deutscher Rasse-Kaninchenzüchter (the Central Association of German Rabbit Breeders). "The reproduction of domestically bred rabbits is carefully controlled," Leowsky said. "It is worrying if the Catholic Church or the pope can't talk about family policy without saying such dumb things."
Rabbit Breeder to Pope: You Don't Know Rabbits
Meanwhile, in costumed rock band cremation news ...
Death. Fire. GWAR. Lawyers. Which of these doesn't belong?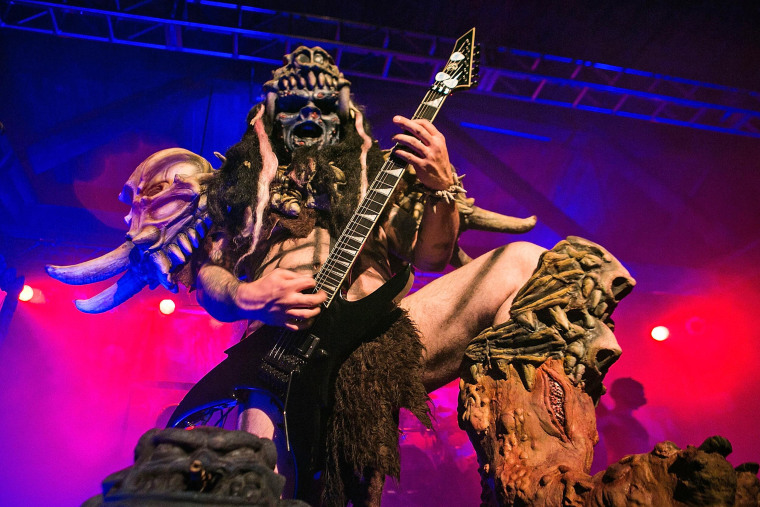 The thrash metal band GWAR was in court in April, but not to defend its outlandish lyrics or stage antics against horrified parents.
In a lawsuit filed in Virginia, the father of Dave Brockie, who died last year, asked a judge to award him $1 million for alleged breach of contract and unauthorized use of Brockie's image by the band — along with the return of Brockie's cremated remains, which he claimed the band keeps under lock and key, for reasons the suit doesn't make clear.
(The band denied the allegations the next day.)
Metal Band GWAR Sued for Allegedly Stealing Late Singer Dave Brockie's Cremains
The computer declined to press charges
Hinch. Lucas Hinch. Remember the name, computers of the world.
Hinch, 37, of Colorado Springs, Colorado, was cited in April for discharging a weapon inside city limits after he shot his victim eight times. The victim was identified as a Dell desktop machine, which police said he'd been struggling with for several months.
Police titled their official report "Man Kills His Computer."
Colorado Man Ends Battle With Computer by Shooting It 8 Times
World united in passionate hatred
At their headquarters in Zurich, the leaders of FIFA surveyed their state — senior officials arrested and indicted on corruption charges in the United States, the 2018 and 2022 World Cups under scrutiny, their president forced to resign in disgrace — and decided: It's a great time to release a movie.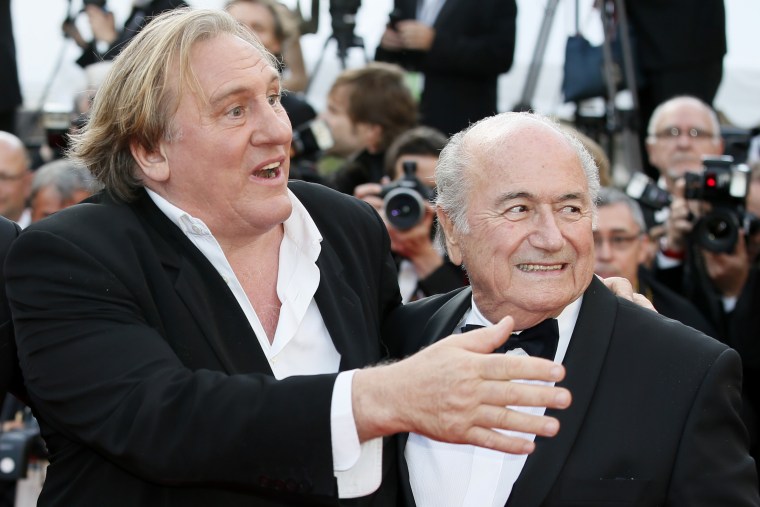 Disappearing soon from a theater near you: "United Passions." The movie, which the governing body of world soccer produced to burnish its image, opened in June. It made $607 in its first weekend. Not $607,000. Not $6.07 million.
$607.
By October, the film — which cost $27 million to make — had taken in only about $200,000 worldwide.
FIFA Movie 'United Passions' Bombs at U.S. Box Office
Even scarier from the neck up
The German expressionist filmmaker F.W. Murnau scared the pants off audiences worldwide when he released the instantaneous classic "Nosferatu," essentially creating the modern horror movie, in 1922. This year, he really lost his head.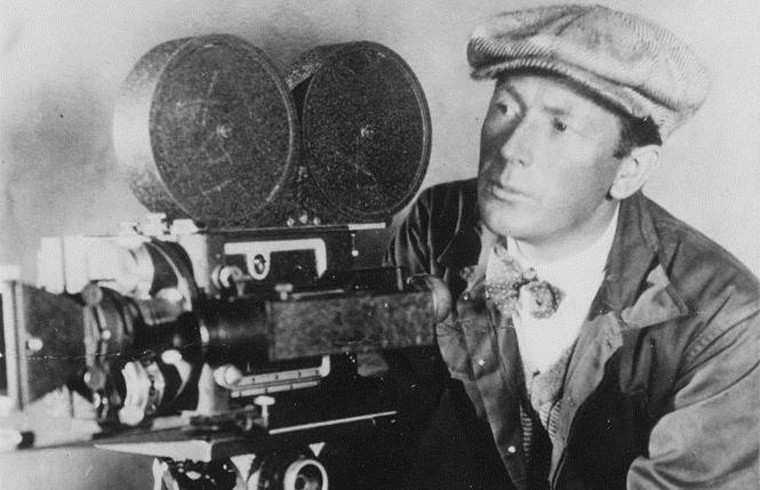 Police in Potsdam confirmed in July that they were investigating the theft of "skeletal parts" from Murnau's burial chamber in the Stahnsdorf cemetery southwest of Berlin — specifically, his skull. Wax drippings found at the scene suggested that the theft may have occurred during a ritual occult ceremony.
"We have received this news with disbelief," said documentary filmmaker Ernst Szebedits, managing director of the Friedrich Wilhelm Murnau Foundation. "It doesn't make sense."
'Nosferatu' Director F.W. Murnau's Head Stolen From German Crypt
'When you gotta go, you gotta go'
The rugged cyclist thought he was doing the right thing: disposing of his toilet paper by setting it aflame, so he wouldn't be littering. Unfortunately, he was in the dry Boise, Idaho, foothills, and he started the Hull Fire.
"I guess when you gotta go, you gotta go," said a spokeswoman for the federal Bureau of Land Management. But "in these fuel types, it's not a good idea."
Pooping Cyclist Blamed for Idaho Wildfire
In re: Fox News anchor vs. plastic toy hamster
Harris Faulkner has six Emmys for her work as a news anchor, currently for Fox News Channel, and nobody is safe when she sinks her teeth into a story. Not even an inch-tall plastic toy hamster. Especially when the hamster is also named Harris Faulkner.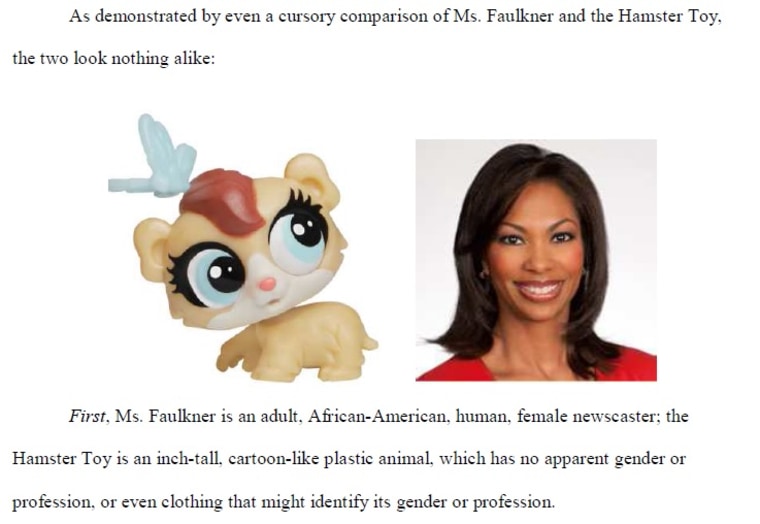 Faulkner (the anchor) sued Hasbro Inc. in September for making "a plastic toy hamster named 'Harris Faulkner'" as part of its "Pet Pawsabilities" toy line. The hamster, said Faulkner's lawyers, "willfully and wrongfully appropriated Faulkner's unique and valuable name and distinctive persona." Hasbro countered Faulkner's demand for $5 million by pointing out that Faulkner (the anchor) doesn't have a white muzzle or a pink nose.
She "is a human," it said.
Fox Anchor Harris Faulkner Sues Over Hasbro's 'Harris Faulkner' Toy Hamster
Is Putin packing heat?
It's called "gunslinger's gait." And it's a trademark of Russian President Vladimir Putin.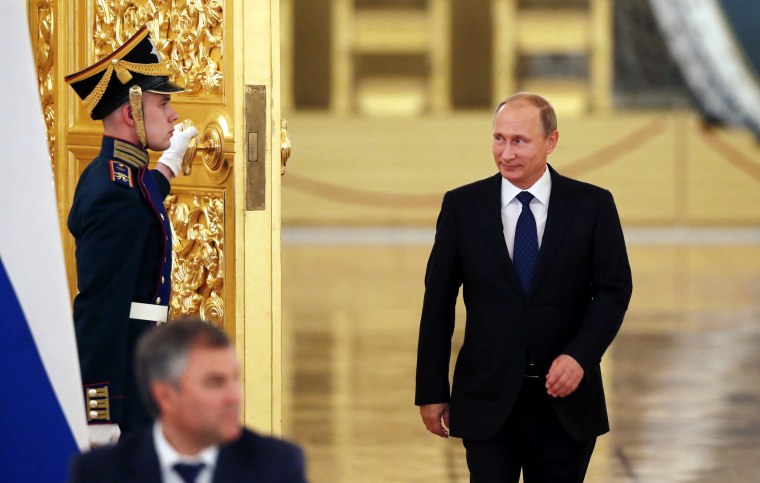 Writing this month in the holiday edition of BMJ, the British Medical Journal's online publication, researchers concluded that Putin's distinctive manner or walking — with his right arm held rigid and left arm swinging freely — isn't a symptom of Parkinson's disease, which some have speculated. It could be KGB protocol. It's right there in the KGB training manual.
"According to this manual, KGB operatives were instructed to keep their weapon in their right hand close to their chest and to move forward with one side, usually the left, presumably allowing subjects to draw the gun as quickly as possible when confronted with a foe," the researchers wrote.
Why Does Vladimir Putin Walk Like That?
Hey, coppers, come and get me!
A special class of crooks advertised their culpability this year.

These suspects were just begging to be nabbed: