PHILADELPHIA -- Twenty years ago, Hillary Clinton took the stage at the Democratic National Convention and asked Americans to send her husband to the White House. On Tuesday night, in his 10th address to the DNC, Bill Clinton will return the favor.
After four decades of marriage, the ex-president is expected to give the night's proceedings a personal touch with a speech he wrote longhand that tells her life story and touts her empathy for blue-collar America.
"His value is in being able to tell the American people about his wife," said Clinton campaign communications director Jennifer Palmieri. "She's famous but we still feel like there's a lot about her that's not well known."
Bill Clinton has been stumping for his wife since January, appearing at 400 public events in 40 states. He's thinner and greyer than he was during his own campaigns but still wants to shake every hand and answer every question.
When he comes to the podium in Philadelphia, he will bring enduring popularity, personal charisma and a singular perspective.
"He has this unique understanding of the candidate and the job, like no one else has on either side," said his former spokesman, Matt McKenna.
He'll also be toting some baggage. His controversial meeting with Attorney General Loretta Lynch on a Phoenix tarmac while the FBI was still investigating his wife's email practices drove his popularity rating down 10 percentage points.
And even in his hometown, some think he may not have the sway to propel another Clinton into the presidency.
"He's still a hero to many people in this state," said Rick Kennedy, editor of Arkansas' Hope Star. "But it's a different world now than it was in the '90s."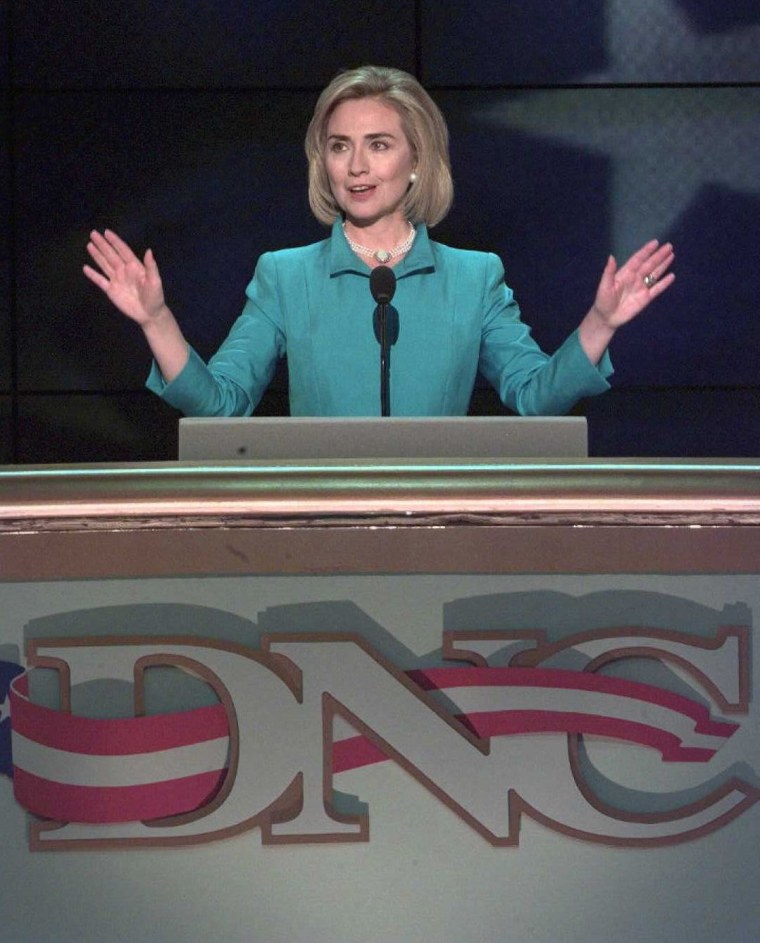 Kennedy noted that after Bill Clinton came to Arkansas to campaign for Democratic candidates for governor and senator two years ago, both were defeated.
"Bill Clinton was about as high-powered as you could get to come in here, and they both lost double digits," he said. "So the magic wand definitely didn't work then."
Still, party leaders are hopeful that Bill can make his mojo work in Philly, just like he did in 2012, when a rousing DNC speech was credited with giving President Obama a boost.
After this year's convention is over, the man who could be the country's First Man will be back out on the trail, serving as a surrogate for the former First Lady and indulging his passion for retail politics.
McKenna says no one does it better -- and he has just one piece of advice for Hillary's husband.
"It's her campaign," he said. "If she asks you to do something, do it."