PHILADELPHIA — Demonstrators in support of Bernie Sanders took a strikingly anti-Hillary Clinton tone here Monday just hours before the Vermont senator was set to address the Democratic National Convention.
Sanders loyalists descended on City Hall armed with signs fit for last week's Republican convention, taking aim at Clinton and the DNC for, they believe, rigging the election against him. Hundreds made their way in punishing heat to a park near the convention where they will hold a candlelight vigil for "the death of Democracy."
The protests put on display the complexities of where the movement goes after its champion ended his White House bid and endorsed Clinton.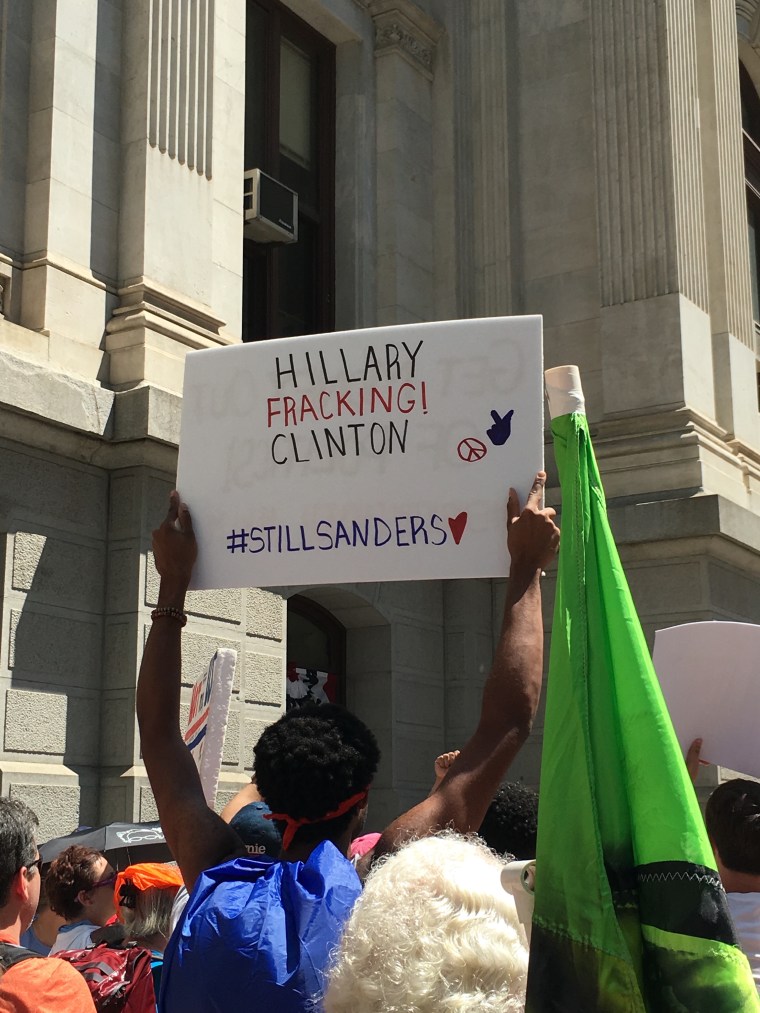 Many said they plan to support a third-party candidate like the Green Party's Jill Stein. And when confronted with the reality that not backing Clinton could benefit Republican rival Donald Trump, a common refrain emerged: It's not my problem.
"That's not going to be on my shoulders. That's going to be on the shoulders of the DNC for rigging the election, working against Bernie Sanders. They did this, not us," said Sanders supporter Tracy Graunstdt. The 33-year-old from Michigan held a sign reading, "You can't make me vote for Hillary."
Others continue to cling to the hope that Sanders can somehow leave Philadelphia with the nomination – a highly unlikely event that would be an upset of historical proportions.
"Even if Bernie Sanders has given up on the nomination, that doesn't mean we have to," an event organizer yelled to the crowd. "That's why we came here, to get Bernie the nomination."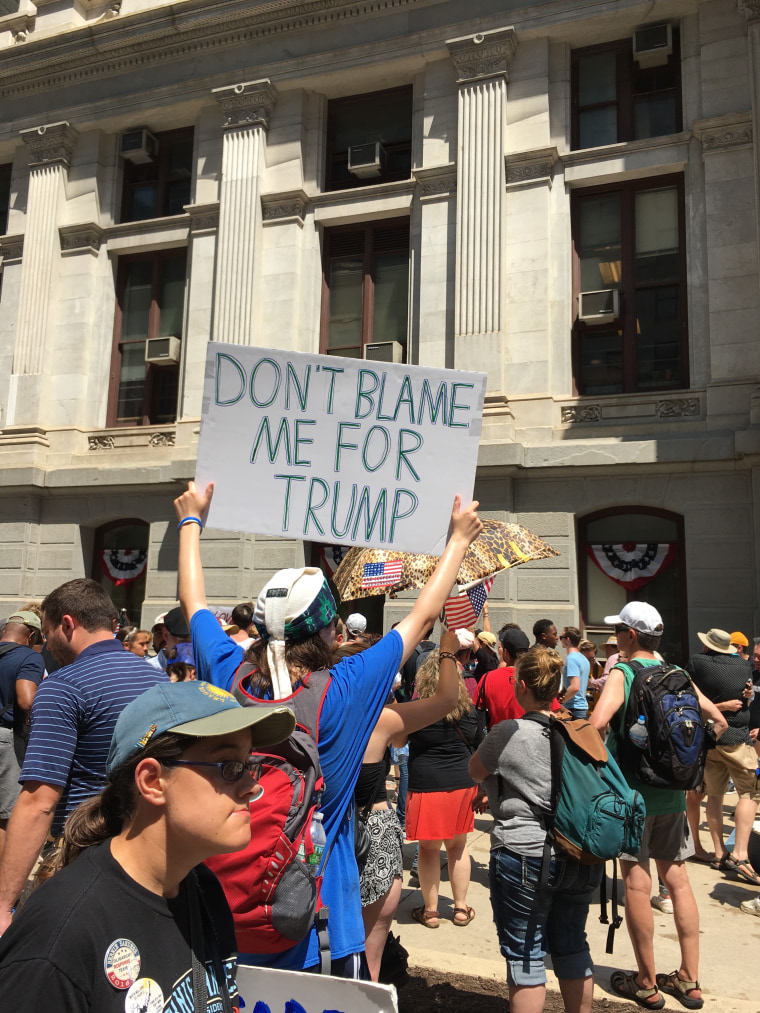 And sentiment of some of Sanders' most fervent supporters even bled into anger from those dismayed that he ended his run. One protester delivered a speech questioning why the Vermont senator did not fight harder to pursue allegations of voter fraud during what she called a "coup de'etat."
"You can't fight a political revolution and only fight half the revolution," she said.
Others were simply struggling to come to grips with what they view as unenviable choices come November.
Forty-seven-year-old Sanders supporter David Iacono said he was "disappointed, but not angry" about the Clinton endorsement.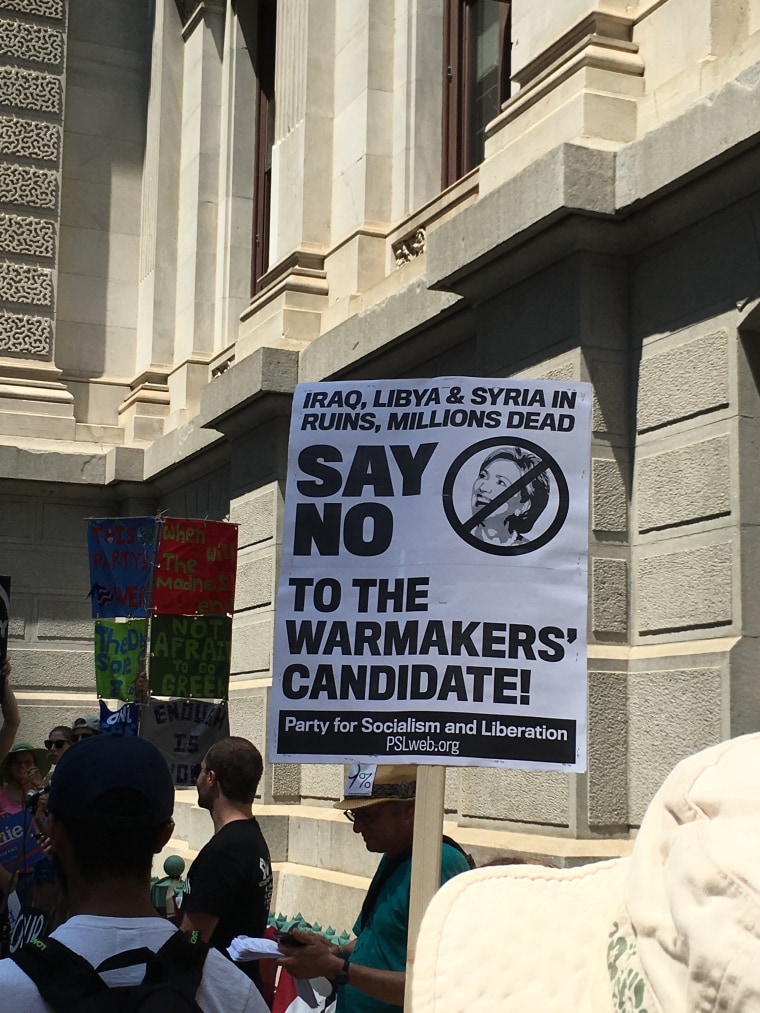 "If he didn't endorse her, then I don't think he would have had a shot to speak here today," the New Jersey resident said while holding a "She didn't win, she stole it" sign.
It's why Nina Turner, one of Sanders' most high-profile surrogates, rallied the crowd not to turn on the man they once fought so hard for.
"We cannot turn against him. We must listen to what he has to say," she said. "But everyone here is grown and you have your own mind, ultimately, in terms of what you are going to do. But we cannot turn on the man who had the courage to step into this arena and take it to the establishment."