Last week, a major party presidential nominee did something for the first time ever — publish an opinion in a major media outlet, directly and extensively addressing issues of importance to Asian Americans and Pacific Islanders (AAPIs). Hillary Clinton's piece in NBC News capped a year of political interest in AAPI voters, starting with a major campaign event focused on AAPI voters in early January and followed by Republican and Democratic outreach during the February Nevada caucuses.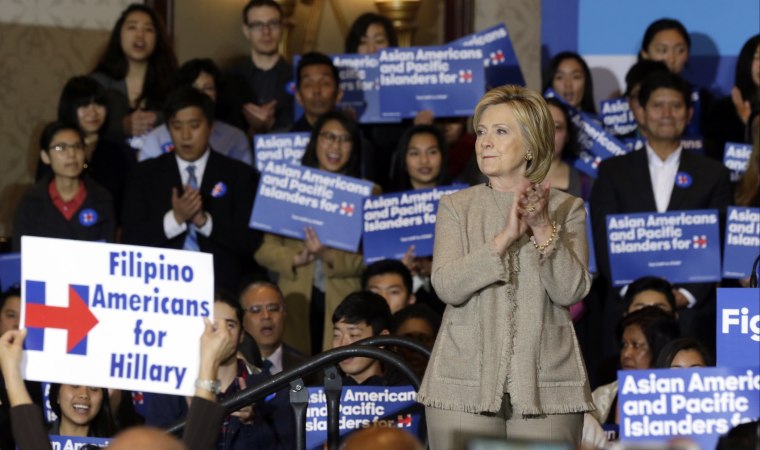 Political interest in AAPIs continued through the party conventions, including Harmeet Dhillon's Sikh prayer to open the second day of the Republican National Convention, a tribute to AAPI pioneers by the Congressional Asian Pacific American Caucus at the Democratic National Convention, and, in the week that followed, enormous media interest in Khizr Khan and Ghazala Khan, a Gold Star family with immigrant roots in Pakistan.
Finally, the last month has seen a surge in news coverage of Asian Americans, some related to events like Donald Trump's attendance at a Hindu nationalist charity event in New Jersey, and others related to data we released from the National Asian American Survey, a scientific nonpartisan project that I direct along with other colleagues. Analysts and reporters are also paying attention to higher-than-usual turnout among Asian-American voters so far, based on early voting evidence in Florida, Virginia, and North Carolina.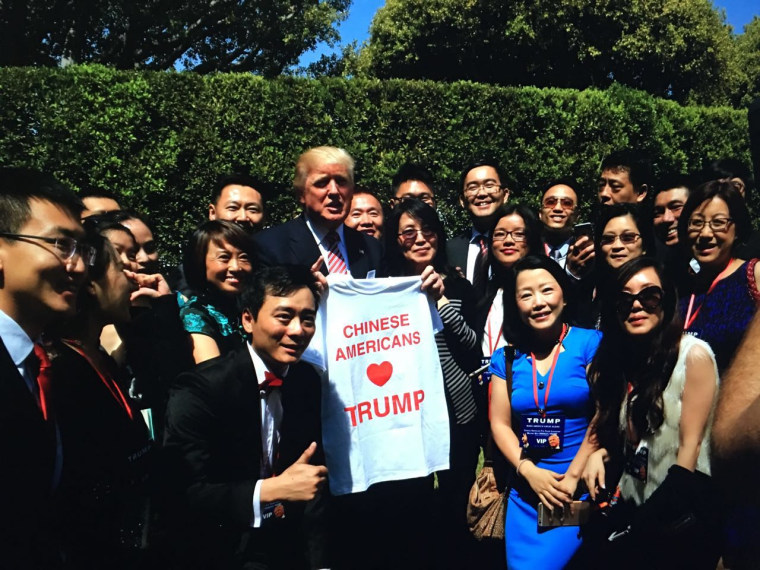 Of course, simply reflecting back on a remarkable election year for Asian Americans and Pacific Islanders does not answer the question of why AAPIs have been so critical. Having researched this population for nearly two decades, I believe the answer boils down to three critical factors: news momentum, community infrastructure, and population growth, in that order.
News momentum from 2012: I believe that this is the most important factor explaining the high level of interest in the AAPI electorate this year. It is tempting to think of population growth as the biggest driver of news stories on AAPI voters. However, Asian Americans have been the fastest growing racial group for nearly two decades, and we have not yet seen nearly the kind of interest before as we have seen in 2016.
"Asian Americans have been the fastest growing racial group for nearly two decades, and we have not yet seen nearly the kind of interest before as we have seen in 2016."
In many ways, however, news interest today is a carry-over from 2012, when exit polls revealed a dramatic shift in Asian-American voting from a once-Republican constituency to a solidly Democratic voting bloc. Many columnists and political strategists puzzled over the reasons for this enormous shift, and various studies, surveys, and in-depth news stories have helped to fill the void. Broadly understood, most experts now understand the shift in party voting to be the result of recruitment efforts by Democrats and exclusionary forces within the Republican Party.
Community infrastructure: The building of community infrastructure has played a critical role in making sure that there are many more prominent Asian-American and Pacific Islander voices today than four years ago. For example, 2016 is likely to see a record number of AAPIs in the U.S. Senate (with Duckworth and Harris likely to join Hirono) and in the House of Representatives, and there are 143 AAPIs running for state offices and 56 running for local offices.
We are also seeing a growing number of political action committees focused on AAPIs, including the AAPI Victory Fund and the Republican Hindu Coalition. In addition to a growing political infrastructure, there is a growing media infrastructure, with NBC Asian America adding to the strength of other long-standing enterprises like Angry Asian Man, Center for Asian American Media, Hyphen Magazine, and Reappropriate. Finally, there is a rapidly expanding ecosystem of AAPI community-based organizations that are adding civic engagement to their existing portfolios on health, education, and poverty.
Population growth and spread: Finally, the remarkable growth of AAPI communities continues to generate interest among reporters and political organizations alike. Much of this new growth is happening in places like Nevada, Virginia, North Carolina, and Georgia, states that also happen to be much more politically competitive than traditional AAPI destinations like California and New York.
Immigration is also an important driver of Asian-American growth, with more immigrants now coming from countries like China and India than from Mexico and other parts of Latin America. This immigration pattern makes Asian Americans an even more integral part of the American story today than ever before. And immigration will continue to fuel electoral interest in AAPIs as the population continues to rapidly expand, making its presence felt from Los Angeles to Atlanta, and from Sacramento to Washington, D.C.
Karthick Ramakrishnan is professor of public policy at the University of California, Riverside, and directs the National Asian American Survey and AAPIData.com.
Follow NBC Asian America on Facebook, Twitter, Instagram, and Tumblr.