Months ago I went on record with co-workers that Donald Trump would be the next President of the United States. I was in the minority.
Pundits and polls predicted that former Secretary of State Hillary Clinton would become the first woman elected President of our country. But this has been a wild, incredible and unpredictable campaign. The results were never going to be so easily predicted.
My Trump prediction was based on three things.
First, pundits are disconnected from a vast majority of voters in middle America. When you live in New York City or Washington, D.C. – as many pundits do – you can become blind to seeing middle America, the south and vast swaths of the country. You must accept that your vision of America, might not match the vision of the rest of America.
On Tuesday, white men abandoned Democrats in several states.
According to NBC News Iowa—which President Obama won by a comfortable 6 percentage points in his path to re-election in 2012—has proven to be one of the strongest swing states for Republican Donald Trump. NBC News Exit Poll data in Iowa revealed that only one in three of the state's white men supported Democrat Hillary Clinton.
Iowa remains one of the least racially diverse states in the country, and thus the battle for the state's white voters is key to victory there. Exit polls have revealed a dramatic gap opening up over the past few elections among white men in Iowa. They split between Obama and GOP rival John McCain in 2008, swung solidly toward Republican Mitt Romney in 2012 and are soundly rejecting Clinton this year.
Those who were unwilling publicly to admit they were supporting Trump used the privacy of the curtain of the ballot box to make their voices heard.
Hillary Clinton is getting only 31 percent of the white male vote in Iowa this year, a severe drop compared to President Obama's performance among this group eight years ago.
Second, I anticipated a Trump win based on the belief that there were thousands of silent, secret Trump supporters who misled pollsters and others who were missed or discounted by pollsters. I am naturally a skeptic when it comes to polling information — not because I don't trust the pollsters. My belief is that those being polled are not always honest.
We focused in the media on the loudest, most vocal and often the most-shocking Trump supporters. We tracked the base for Trump and base for Clinton. We said the base was incredibly stable and unchanging, leading to the prediction that Clinton would be President. While we were focused on the base – a new wave of voters were emerging. The silent voters slipped by, unnoticed until election day.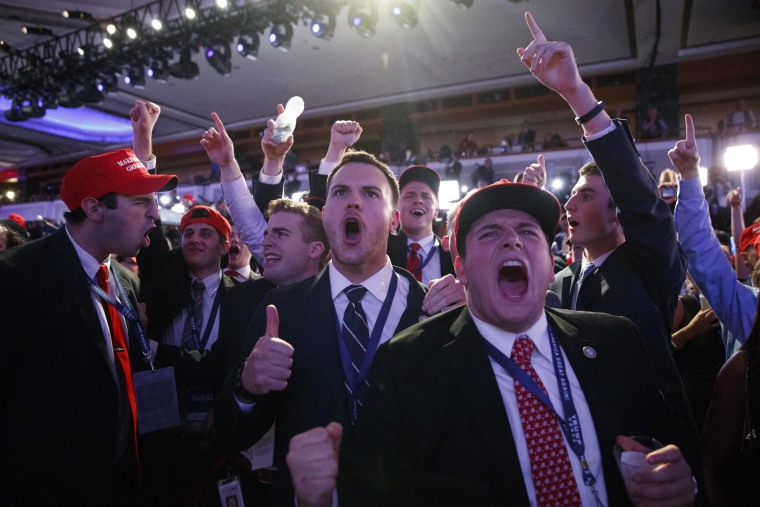 Those who were unwilling publicly to admit they were supporting Trump used the privacy of the curtain of the ballot box to make their voices heard. America, the silent majority is asking "Can you hear me now?"
There is a story emerging of how rural America powered Trump to a win. Here are a few examples from NBC News.
Michigan: According to the 2012 exit polls, Mitt Romney won rural Michigan and small towns by 53%-46%. Trump has won them 57%-38%.
Pennsylvania: According to the 2012 exit polls, Mitt Romney won rural Pennsylvania and small towns by a 59%-40% margin. Trump has won them 71%-25%.
Wisconsin: In 2012, Romney won rural Wisconsin and small towns, 53%-46%. Trump has won them 63%-34%.
Thirdly, I never believed America would elect a woman President.
Some will charge that sexism played a role in Hillary Clinton's demise. Sexism is an Americanism. We own it in ways we might not understand. We were faced with two seriously flawed candidates in Clinton and Trump. Trump's flaws voters found acceptable because he declared himself a businessman and not a politician. When Trump declared "I can shoot people on 5th Avenue and people would still vote for me", or when he bragged on tape about being able to 'grab a woman by the ____ " because of his celebrity, he knew what most didn't: A man can still get away with bad behavior in ways women never will.
Trump is the anti-establishment option Republican voters force-fed to the party. Now we all have to swallow.
Trump also cashed in on his reality show status. America still swoons at wealth (real or imagined) and celebrity in ways we don't want to admit. Trump is a showman and he played the game to win. Trump even convinced evangelicals to contradict their values to vote for him. The same tactics he uses to run his businesses make him smart in the eyes of many, however those very same characteristics on Clinton make her arrogant, entitled and untrustworthy.
RELATED: NBC News Exit Poll: Trump Dominates Among Working-Class Whites
Clinton's campaign slogan from rallies declared "Love Trumps Hate" but Donald Trump woke America to embrace fear. At times during this campaign, Donald Trump has played the role of a sexist, misogynist and racist. He often behaved like a bully and he has been crude and rude; and incited violence. Donald Trump has boasted about his behavior and justified it by claiming we are all too politically correct. Common courtesy, civility and treating others with respect is not about being politically correct, it is about decency.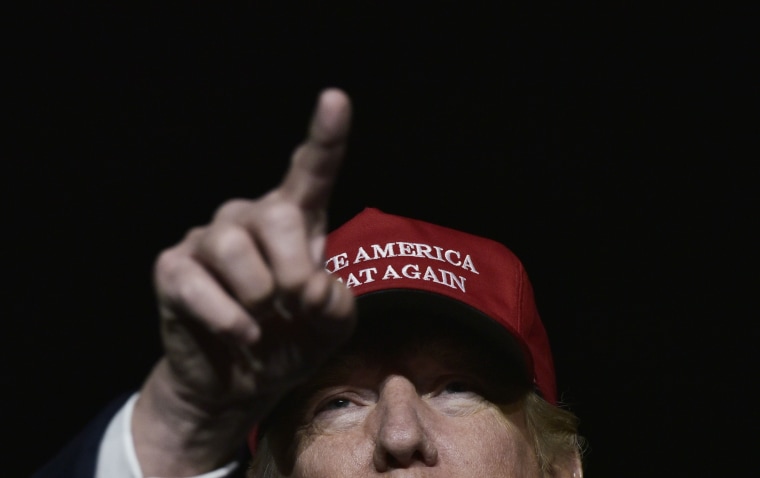 Will President Trump be different than candidate Trump? At points during the campaign, Trump whined in a way that made him seem like an entitled, privileged rich person. He said this would be a rigged election rife with voter fraud. Now that Trump has won, was the election still rigged?
Now that Trump has won, the GOP will embrace Trump as one of its own. We know that is revisionist history. The GOP created a rebellion by first deciding to block every move made by President Obama. That defiance by GOP leadership spread and infected the party — and then consumed it. Trump is the anti-establishment option Republican voters force-fed to the party. Now we all have to swallow.
Does Donald Trump have the temperament and the discipline and dignity to serve with humility and respect? Voters don't believe that matters. Remember the exit poll that declared 38 % thought Trump fit to be President; 52% in the same poll thought Hillary Clinton was fit to be President.
In January, President-elect Trump will stand next to President Obama and accept the oath of office. What a moment that will be in the history of this great country. I don't know either man personally but it is a rare club. To be President.
RELATED: The Elite Got it Wrong. Trump's Supporters Want You to Know Why
Red-state dwellers wanted a complete change from 8-years of President Obama. Any progress – as some might say that President Obama made toward progressive policies, will be reversed. America has voted.
Elections are in fact a tug-of-war for the soul of America. Republicans will control the White House, Senate and the House and Republicans will control the next Supreme Court nominee. Over the next several days we will focus on how Trump won and how Clinton lost. Beyond the candidates, what did our great country win or lose during this contentious 2016 race? And what have our children won or lost for their future?
America has voted. Americans accepted Donald Trump's behavior as a candidate and now we must live with him as our next President.
My vision for the future admittedly might be different from the silent majority that supported Donald Trump. My vision – my hope is that the reality show featuring the brash, vulgar, race-baiting Donald Trump ends and the change to an inclusive President Donald Trump begins.