As if this election wasn't already enough of a headache, false information making the rounds on the internet isn't helping.
One of the latest scams targeting supporters of Hillary Clinton claims voters can "avoid the line" and vote by text message. Let's be clear: That is 100 percent false.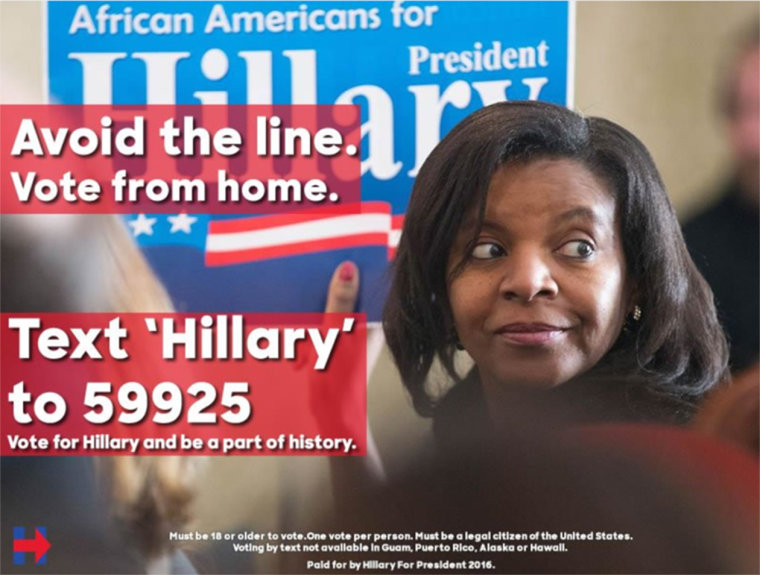 Some of the ads appeared to target Spanish speaking voters.
Related: Follow Live Election Day Coverage
While Twitter is cracking down on the images circulating online, it's proving to be a game of whack-a-mole, with more cropping up today.
If you did not request an early ballot from your state, the only way you can vote today is by standing in line at the polls. Sure, the lines may be long, but you can look forward to three things: The satisfaction of knowing you legitimately voted, the "I Voted" sticker you'll get for doing it, and the freebies to collect afterwards.