This is the story of what happened when a reality star with trigger-happy Twitter fingers and a polarizing former Secretary of State ran against each other to become President of the United States.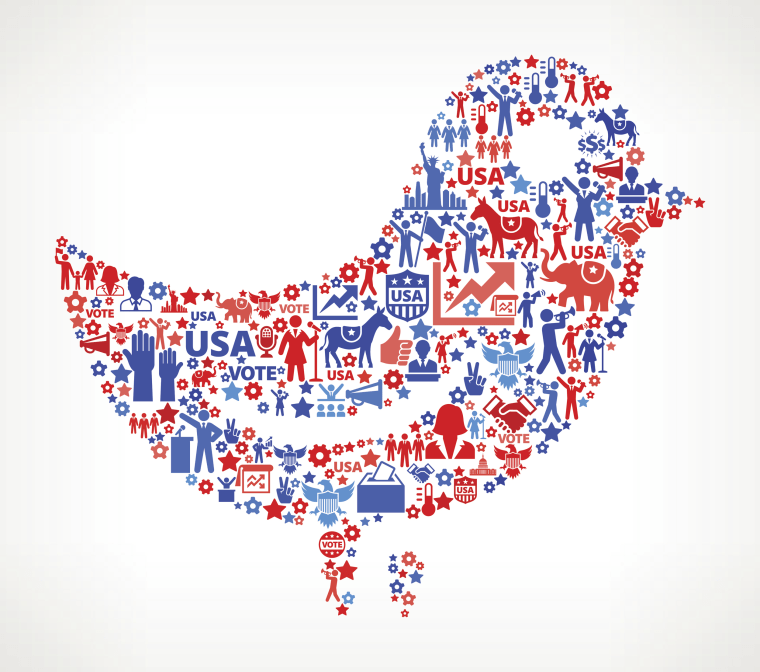 Today marks the culmination of what has been one of the wildest races for the presidency in modern times — and much of the bickering, jokes, highs and lows played out on Twitter, providing us with the perfect time capsule for looking back on Election 2016.
Republican nominee Donald Trump's "antics," including on Twitter, helped him generate $2 billion worth of free media coverage, according to a September study by Harvard Professors Thales Teixeira and John Quelch.
Related: New App Helps Clinton Supporters Trade Votes to Key States
Trump loves Twitter so much, he even went on a now-infamous "3 a.m. Twitter rant," about Hillary Clinton supporter and former Miss Universe Alicia Machado, whom he body shamed for gaining weight.
There was the October surprise of the FBI re-opening and then closing an investigation into Democratic nominee Clinton's emails after some were found on Anthony Weiner's computer.
Speaking of being "creepy," a 2005 tape of Trump making lewd comments about women might have been the biggest bombshell of the campaign. He called it "locker room talk." Twitter pushed back.
Trump took to social media later that night to apologize.
There was also plenty of name-calling. Clinton later expressed regret for referring to some Trump supporters as a "basket of deplorables."
In the third debate, Trump called his opponent a "nasty woman" as she spoke and also referred to deporting "bad hombres," using Spanish slang for "dude."
Thankfully, it came just in time for the perfect Halloween costumes.
A parody account of the SNL character Stefon tackled the name calling and Trump's claim the system is rigged with a one-two punch.
In the second debate, Trump called on Muslims to report suspicious behavior in their communities. (They already do, according to the FBI.) Twitter jumped all over it.
Who could forget Trump's plan to "build that wall" and make Mexico pay for it?
Marco Gutierrez, founder of the group Latinos for Trump, said on MSNBC in September his culture is "dominant." "And it's imposing, and it's causing problems," he said. "If you don't do something about it, you're gonna have taco trucks every corner."
America's response? More tacos, please!
Speaking of tacos, Trump celebrated Cinco de Mayo by tweeting a photo of himself with a taco bowl, adding: "I love Hispanics!"
That's just scratching the surface when it comes to the whirlwind of Election 2016. No matter who people support, there seems to be one thing unifying the Twitterverse — booze.