As President Obama prepares to sit down with his successor, Donald Trump, in a White House meeting on Thursday that seemed improbable even a few weeks ago, an important question looms.
Will the real estate mogul, once in office, seek to dismantle completely the achievements of the first black president?
Trump ran a campaign premised on the idea that Obama is an ineffective president, while the incumbent appeared at events all over the country to plead with voters not to elect Trump.
Now, Obama's team is not exactly sure what will happen to its work over the past eight years.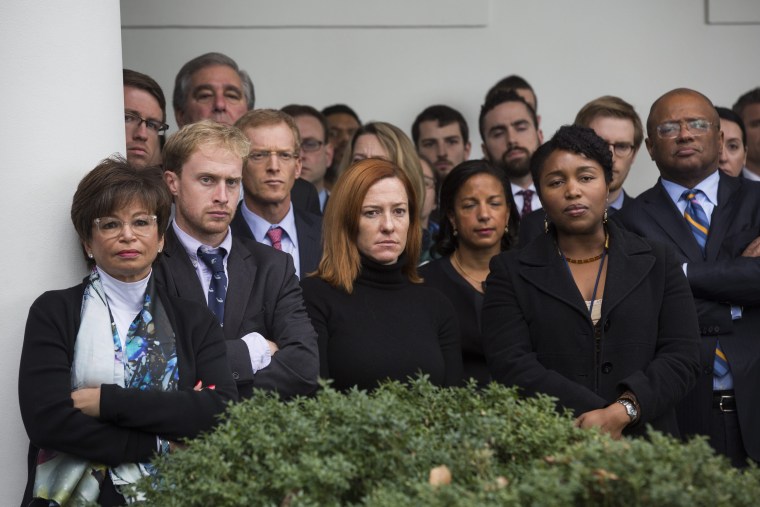 "There are a lot of questions that are, of course, raised about what impact the outcome of the election will have on the policies that this administration has prioritized over the last eight years," Obama spokesman Josh Earnest said on Wednesday. "And I think it's going to be a difficult — again, less than 12 hours after the outcome of the election is known— it's difficult to offer a lot of precision in answering those questions today."
Here's a closer look at what Obama has done and how Trump might seek to reverse it:
Obamacare
Republicans will have the majority in the House and Senate, as well as the presidency. The most powerful tool for Democrats to stop the GOP will be the filibuster, since Republicans don't have 60 seats in the Senate.
But the filibuster could be a limited impediment.
In 2010, Democrats used a Senate procedure known as reconciliation to pass some key changes to Obamacare and a reform to the nation's system for college student loans. Bills adopted through reconciliation need only 51 votes, not 60.
Now, Republicans could follow that example. With a narrow Senate majority, the GOP could radically overhaul Obama's signature health care law.
Trump, House Republicans and Senate Republicans all campaigned on repealing Obamacare.
But the term "repeal" is imprecise, as Congress generally does not simply void existing legislation. And Republicans are wary of getting rid of some of the more popular provisions of the law, such as allowing people to stay on their parents' health insurance up to age 26.
Republicans are likely to target three parts of Obamacare for major changes. The law essentially guarantees Medicaid coverage for all low-income Americans, as long as their states accept federal funding. Republicans want to turn this individualized funding into a block grant for each state.
Secondly, they want to get rid of the requirement that all Americans purchase an insurance plan.
Third, Republicans want to eliminate requirements spelled out in the Affordable Care Act about what all health care plans must offer.
"No person should be required to buy insurance unless he or she wants to," according to the healthcare plan Trump has on his campaign website.
Estimates suggest more than 20 million Americans have obtained insurance through Obamacare since its inception. But that number is likely to decrease if Americans are not required to purchase coverage. And some states are likely to create rules, like in the pre-ACA world, that limit Medicaid eligibility.
Dodd-Frank
Reconciliation is generally used on budget bills, so it's not clear the GOP can gut or eliminate the Dodd-Frank legislation that regulates Wall Street through that process. But even if Democrats block a repeal of Dodd-Frank, Trump could simply refuse to implement its regulations.
The Dreamers
Obama used his executive authority in 2012 to exempt from deportation of young people whose parents are undocumented immigrants and brought them to the United States as children.
Trump has pledged to get rid of this policy as president, which he could do simply by using his executive power. It's not clear if he would urge the deportation of these young people, or simply not grant them specific protection against deportation as Obama has.
Iran Nuclear Accord
Trump, like congressional Republicans, strongly opposed the deal Obama reached in 2015 to lift most sanctions on Iran in exchange for Iran agreeing to limit its nuclear program.
Related: World Weighs In on Trump Victory, Tells America: 'Good Luck'
Trump has suggested he will push to re-impose sanctions on Iran. If such sanctions were instituted again, Iran would likely stop submitting to inspections of its nuclear facilities, in effect voiding the agreement.
Climate Change
Obama has made climate change one of his signature issues as president. But congressional Republicans have opposed his entire agenda on the issue, leaving the president to reach agreements with other nations and executive actions. Trump said little about climate change throughout the campaign.
Trump could end U.S. participation in the so-called Paris Agreement, by which nearly 200 countries have agreed to work to hold temperature gains below 2 °C. He could also roll back rules the president has adopted to limit emissions by power plants.
Cuba
Obama reestablished U.S. relations with Cuba, softening trade restrictions and opening an embassy there.
Congressional Republicans strongly opposed this move, and Trump has suggested he could rethink this policy as well.
"But all of the concessions that Barack Obama has granted the Castro regime were done with executive order, which means the next president can reverse them. And that is what I will do unless the Castro regime meets our demands," the real estate mogul said in a speech in September.
The Supreme Court
Republicans stalled Obama's nomination of Merrick Garland to the Supreme Court, which would have a created a Democratic majority on the Supreme Court.
Now, Trump can fill that seat, a huge coup for the GOP. If a Trump pick is confirmed, the nation's highest court will again have five seats held by appointee of Republican presidents.
Related: Trump's Win Will Restore Conservative Supreme Court Majority
Trans-Pacific Partnership
President Obama has struggled to get Congress to approve the Trans-Pacific Partnership, a massive trade deal with a dozen Pacific rim countries, before he leaves office. That deal and the relationship with those Asian nations are a key aspect of a policy push and alliance the president has fostered for years.
Congress is unlikely to act on the deal. Trump, who has deeply criticized trade deals crafted under Democratic presidents, has urged a withdrawal.
Guantanamo Bay Closure
It is unlikely that President Obama will meet his goal of closing the detention facility at Guantanamo Bay before leaving office.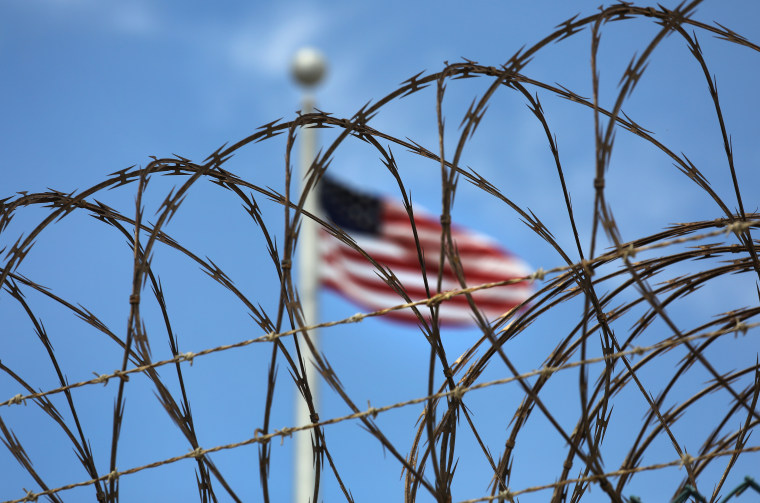 The controversial push was roundly criticized by many Republicans in Congress who do not want any detainees transferred to American soil. International law experts say there are also difficulties in finding a host country for a number of detainees eligible for transfer.
Trump opposes closes Guantanamo and in August said he'd be "fine" with holding military tribunals for Americans accused of terrorism at the detention facility.