SEVNICA, Slovenia — When Melania Trump was born in 1970, her small industrial hometown on the banks of the Sava River was part of Communist Yugoslavia.
Forty-six years later, she is married to the next leader of the free world and the rural Slovenian town of Sevnica is embracing the success of its most famous citizen.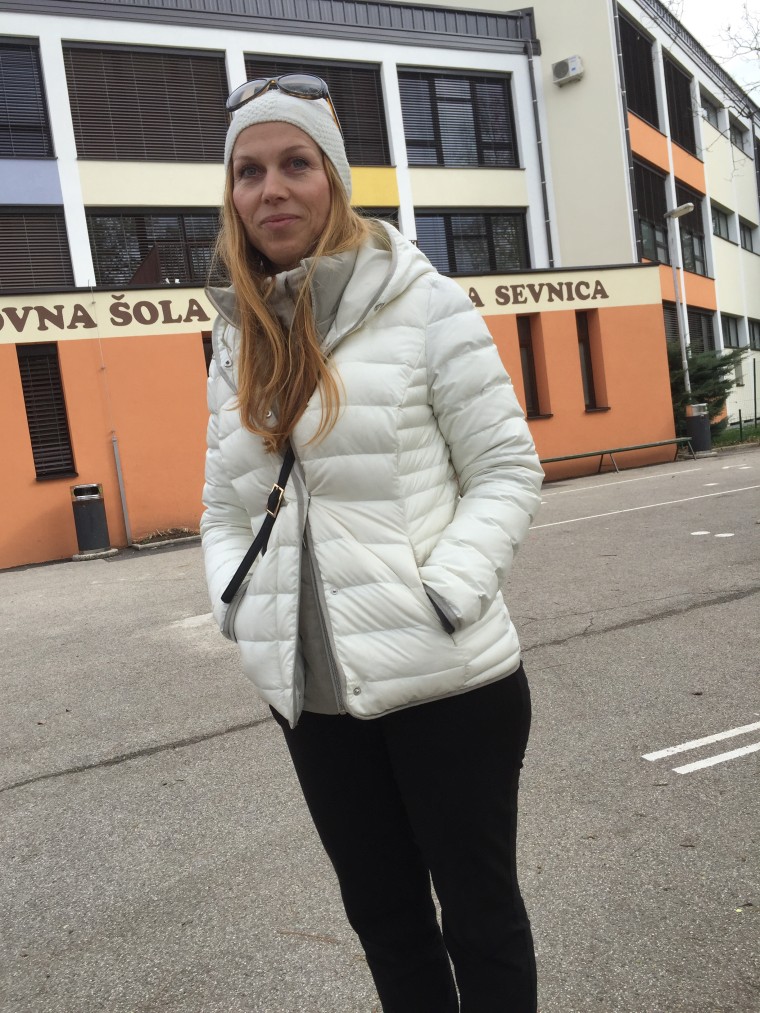 "I feel very happy for her," Mirjana Jelancic, a childhood friend of Melania who is now principal at the local school, told NBC News on Thursday.
Residents are stunned that Melania will move into the White House, becoming only the second first lady not born in the United States.
Jelancic hopes that Melania will soon make an official visit to her birthplace, where 5,000 people are overlooked by smokestacks, church towers and a historic hilltop castle.
Sevnica has striking similarities to the American Rust Belt communities where working-class voters helped carry her husband to victory.
In the past two decades, many of its plants have shut down, including the Jutranka clothing factory where Melania's mother once worked. Locals say her father sold car parts in a parking lot.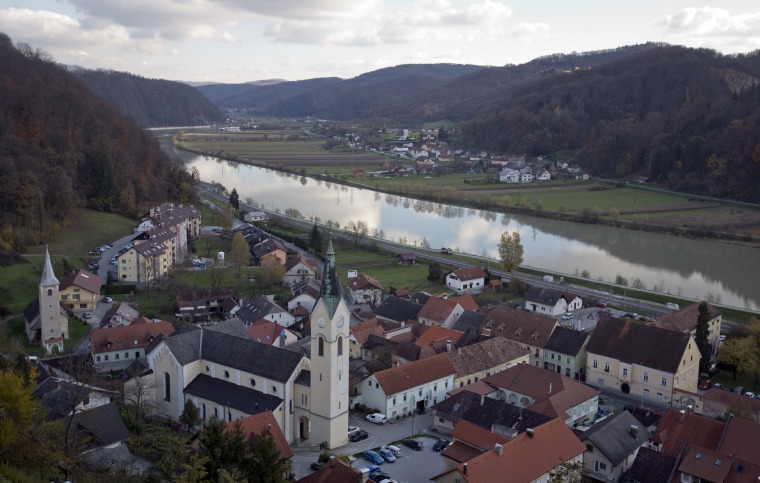 Both her parents now spend most of their time near their daughter in New York, but they still own a house in Sevnica.
Today, the town's largest factory produces lingerie.
Srecko Ocvirk, the town's mayor, told NBC News that factories have recently become competitive on the global marketplace again and unemployment has fallen below 10 percent.
He hopes that Melania Trump's new role will provide a further boost.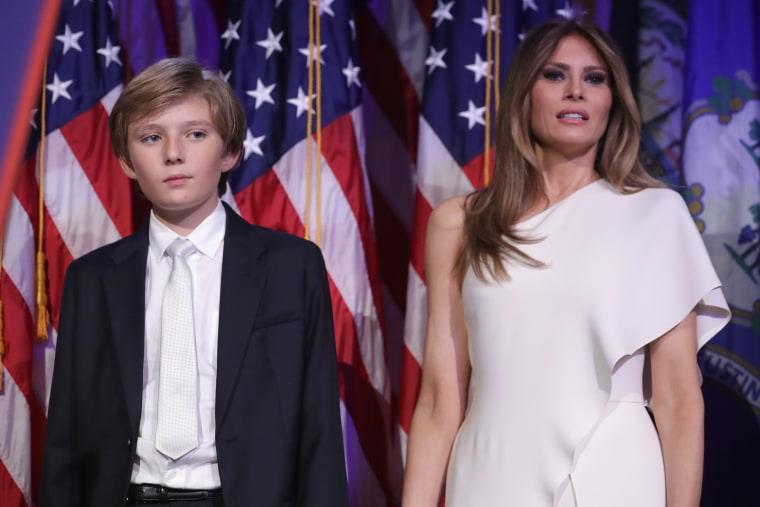 The town's businesses are already trying to capitalize on the new-found fame. A restaurant already introduced a dessert in Melania's honor and a coffee shop is now serving a "Melanija cake," white like her clothes on Election Night and topped by a golden-colored white-chocolate leaf.
Born Melanija Knavs, Melania Trump used her modeling career to escape rural Slovenia — first to European fashion centers such as Paris or Milan, then to New York where she met Donald Trump in 1998 during a party.
Related: The Trump Family's Original 'White House' Is For Sale
They were married at a lavish wedding in 2005.
Nusha Vidmar, who owns Caffe Central, a local bar near the railway station, said the prospect of a Slovenian first lady was encouraging for the town as it emerged from a period of high unemployment.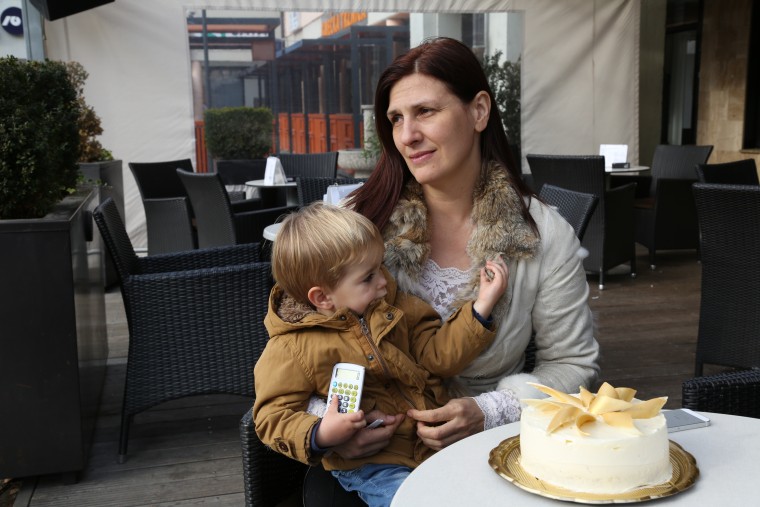 "She was one of us … this is very huge success for one of us, and also for Sevnica, and Slovenia," she said. "I was very proud of her, of her success. For such success you don't need only luck, you must have courage."
The cafe held an election party Wednesday morning as the results came in and locals streamed in during the day.
A poster advertising the election party still hangs on the walls of the bar.
It asked: "Will Melanija succeed?" — using the original Slovenian spelling of her name.
The country's government and its tourism agency are fully embracing the election victory.
In a statement congratulating Donald Trump, Slovenian Prime Minister Miro Cerar said: "Due to the origin of first lady Melania Trump, the newly elected president will now be even more aware of developments in Slovenia, which he is probably already very familiar with."
Vidmar, the cafe owner, said Melania Trump's success could help build national identity in Slovenia, whose two million citizens gained independence from Yugoslavia during the 1991 collapse of communism.
"Maybe that one of us is so successful ... will help the nation, all people in our country," Vidmar said.
"We're a very small country, and we're an even smaller town in a small country," she added. "In America, do you know where Slovenia is? Now, you maybe will find it on a map!"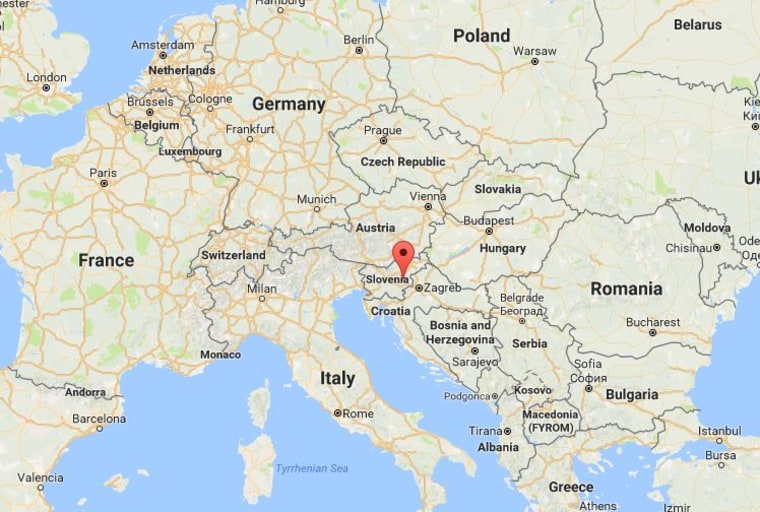 Diana Kosar said she was woken up Wednesday morning by friends with the news that her childhood friend would soon move to Washington, D.C.
"I was all the time silently voting for her," she said. "It was her race, too, so I'm very glad she did it."
Kosar added: "I think America just got the perfect first lady. You know, Melania has this gracious, gentle character and she's beautiful. To go out of Sevnica that was her dream and I'm very glad she did it. She went out in the world and she succeeded."