In a parting swipe at President-elect Donald Trump, retiring Democratic California Sen. Barbara Boxer filed legislation Tuesday to abolish the Electoral College that has propelled the Manhattan mogul into the White House.
Noting that Hillary Clinton got more votes than Trump but still lost the election, Boxer said it is time to do with an "outdated, undemocratic system that does not reflect our modern society."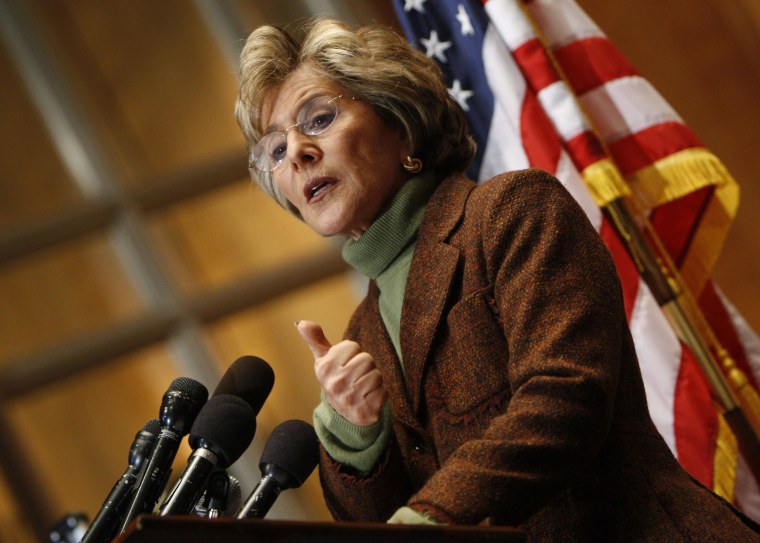 "When all the ballots are counted, Hillary Clinton will have won the popular vote by a margin that could exceed two million votes, and she is on track to have received more votes than any other presidential candidate in history except Barack Obama," said Boxer, who like Clinton is a Democrat. "This is the only office in the land where you can get more votes and still lose the presidency."
Related: Electoral College Lesson: More Voters Chose Clinton, but Trump Will Be President
Boxer also remarked that Trump himself Tweeted in 2012 that the electoral college "is a disaster for Democracy."
"I couldn't agree more," Sen. Boxer said on Tuesday. "One person, one vote!"
Boxer's bill, which calls for an amendment to the Constitution, is unlikely to gain any traction in the Republican-controlled Congress. And there was no immediate comment from Trump's team.
But the President-elect has even recently been both for and against the Electoral College.
In an interview aired Sunday evening with "60 Minutes," Trump said he was opposed saying, "I'm not going to change my mind just because I won."
But on Monday, Trump was Tweeting a different tune.
"The Electoral College is actually genius in that it brings all states, including the smaller ones, into play," he posted. "Campaigning is much different!"