Anti-immigration populist politicians around the world rushed to congratulate Donald Trump after the Republican rode a wave of anti-establishment sentiment all the way to the White House.
Britain's Nigel Farage, who positioned himself as Trump's political soulmate and successfully campaigned for the "Brexit" vote for the U.K. to leave the European Union, said the election result did not surprise him.
"The political class is reviled across much of the West," he said via Twitter early Wednesday. "2016 is, by the looks of it, going to be the year of two great political revolutions. I thought Brexit was big but boy this looks like it is going to be even bigger."
France's Marine Le Pen, whose far-right National Front party has been building support for anti-immigration, anti-EU policies, was among the first to express her support.
"Congratulations to the new president of the United States Donald Trump and to the free American people!" she said in a Twitter post before the official election results were released.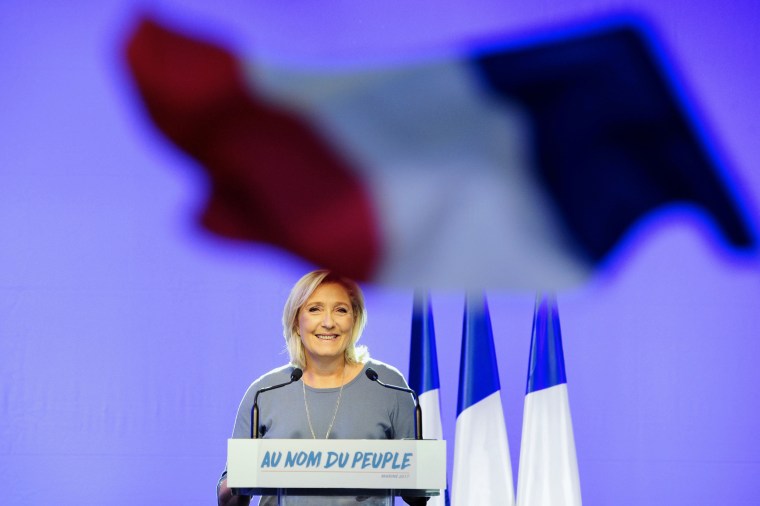 Her father, party founder Jean-Marie Le Pen who reached the second round of French presidential elections in 2002, added his voice.
"Today the United States, tomorrow France," he tweeted. National Front deputy leader Florian Philippot followed up with a tweet saying "their world is crumbling. Ours is building."
In Germany, members of the right-wing AFD party, which recently made gains in regional elections and which has drawn comparisons to the Nazis, also celebrated Trump's win.
Related: The World Reacts to Trump's Victory
Beatrix von Storch, an AFD Member of the European Parliament, called the Republican's win a historic election success.
"Donald Trump's victory is a clear signal that citizens of the Western world want political change," she wrote in a Facebook post. "Because in the U.S. as well as Germany citizens wish for secure borders, less globalism, and politics that concentrate with common sense on issues in their own country."
Hungary's Viktor Orban, whose hardline policy on migration has been criticized by human rights groups, also weighed in.
In October, Orban pushed a referendum rejecting the EU's migrant quotas. Almost all Hungarians who voted rejected the quotas but the turnout was too low to make the result valid.