As the nail-biting election extended into early Wednesday, the rest of the world was contemplating the reality of President Donald Trump in the White House.
Before Hillary Clinton conceded the race, a senior member of German Chancellor Angela Merkel's government said the geopolitical situation was "very uncertain."
Related: Putin Congratulates Trump by Telegram After Win
"We're realizing now that we have no idea what this American president will do if the voice of anger enters office and the voice of anger becomes the most powerful man in the world," Norbert Roettgen, a member of Merkel's Christian Democratic Union (CDU) and head of the German parliament's foreign affairs committee, said on Deutschlandfunk radio.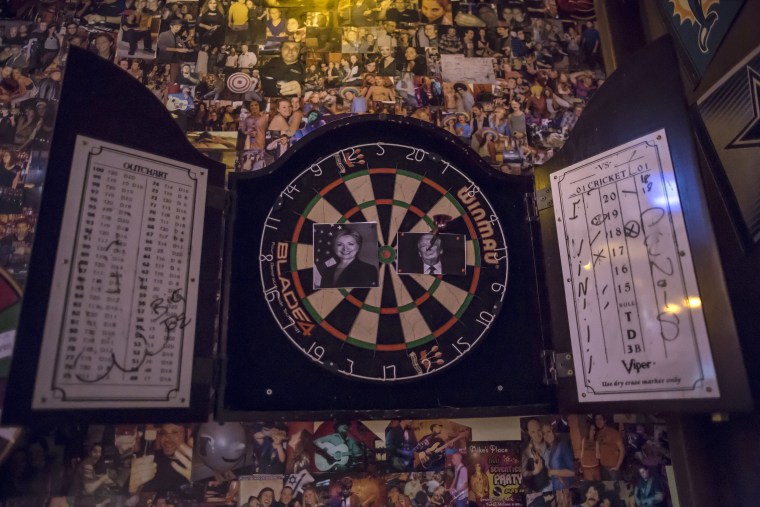 French Ambassador to the U.S. Gerard Araud foretold of a new world order. "After Brexit and this election, everything from now on is possible," Araud tweeted. "A world is collapsing before our eyes. Vertigo."
"It's the end of an era, that of neoliberalism. What will succeed it, is yet to be known," Araud said in another tweet. Both tweets were later deleted.
Chinese state media outlets cast the result as a sign of America's democracy in crisis in contrast to China's perceived stability under authoritarian rule.
The state-run Xinhua News Agency said the campaign highlighted that, in its words, "the majority of Americans are rebelling against the U.S.'s political class and financial elites."
The official Communist Party newspaper People's Daily said in a commentary that the 2016 race revealed an "ill democracy."
Like Russia, China is seen as favoring Trump because he appears less willing to confront China's newly robust foreign policy, particularly in the South China Sea. Clinton, by contrast, is disliked in Beijing for having steered the U.S. "pivot" to Asia aimed at strengthening U.S. engagement with the region, particularly in the military sphere.
Japanese Prime Minister Shinzo Abe was watching the "closer than expected" race in his office, his aide Tateo Kawamura told the Kyodo News service.
The Japanese government has remained neutral in public statements, but analysts on both sides of the Pacific have talked about a possible change in U.S. policy toward Japan and the rest of Asia under a Trump presidency.
Chief Cabinet Secretary Yoshihide Suga has pledged the Japan-U.S. alliance will remain the cornerstone of Japan-U.S. diplomacy.
Argentina's Foreign Minister Susana Malcorra said a Trump win would stall recent moves to improve relations between the countries.
She also predicted the "more closed, isolationist and xenophobic" model represented by the Republican candidate would have a major impact on the world and relations with Latin America.