Only U.S. citizens have the right to vote in the election, but plenty of people around the world wish they could help choose the most powerful person on the planet.
As news sunk in that Donald J. Trump will become the 45th president of the United States, people shared their views — from shock to surprise — on America's next leader.
ROME, ITALY
On hearing that Trump had won, Alessio Renda, a 25-year-old music student, was incredulous. "Seriously? It's impossible. Oh my god. It's really strange, that's my first reaction."
Anna Maria Fagetin, a 35-year-old lawyer, reflected on Trump's pledge to bring his business acumen to the White House — and drew parallels with Italian tycoon and ex-Prime Minister Silvio Berlusconi.
"Berlusconi said the same thing when he ran in Italy ... that he would run Italy like he would run his companies," she said. "The companies were successful, but Italy was not. So, what advice can I give to the Americans? Good luck."
Michele Angelini, a 24-year-old student in Rome, said that the first thing that came to his mind when he learned the news was that he would "have to create a nuclear shelter in the basement."
His second thought was: "Well, now [Americans] have Berlusconi, too."
TEHRAN, IRAN
"I'm happy Trump got elected because I think he is going to pull America down and weaken the country," said Chegini, a 27-year-old civil engineer who would not give his full name. "I think the election of Trump means the weakening of America and it will be good for Iran."
Suleiman Mordai Rad, a 58-year-old cab driver, said: "We are revolutionaries ...whether its Trump or Clinton, it makes no difference. As the supreme leader said, we will deliver a massive punch to America's mouth. They have to respect us, that's it. But they are not going to because they take their instructions from Israel."
Trump will have a "negative effect" on the Middle East "if he can't control himself," said Hesam Modir, a 60-year-old mechanical engineer. "He seems to favor conflict. But today, after the nuclear deal, I don't think America will have any effect on Iran, good or bad."
TOKYO, JAPAN
"I think the result will bring huge damage to the Japanese economy," said Yoshihiro Iseki, a 78-year-old retiree. "Mr. Trump has said Japan should defend itself on its own, if that's the case it's going to be a huge problem."
Kumiko Kurosawa, a 47-year-old who runs her own business in the music industry, said: "I'm afraid Japan will now appear weak to China and North Korea because Mr. Trump doesn't appreciate the strong U.S. and Japan security alliance. I think Japan should shoulder its fair share of responsibilities in terms of security, but not having a strong U.S.-Japan cooperation is a problem."
Trump "seems to poke at the weakness of others," said Yasushi Tetsuka, a 49 –year-old male white-collar worker. "I think having him as president will be a disadvantage to us. I am deeply worried about the future of our economy."
BEIJING, CHINA
"We're seeing a disaster coming, from my perspective, because I think he's crazy," said Feina Zhen, a 27-year-old from Shenzhen who lived in the U.S. for six years and works at an investment firm in Beijing.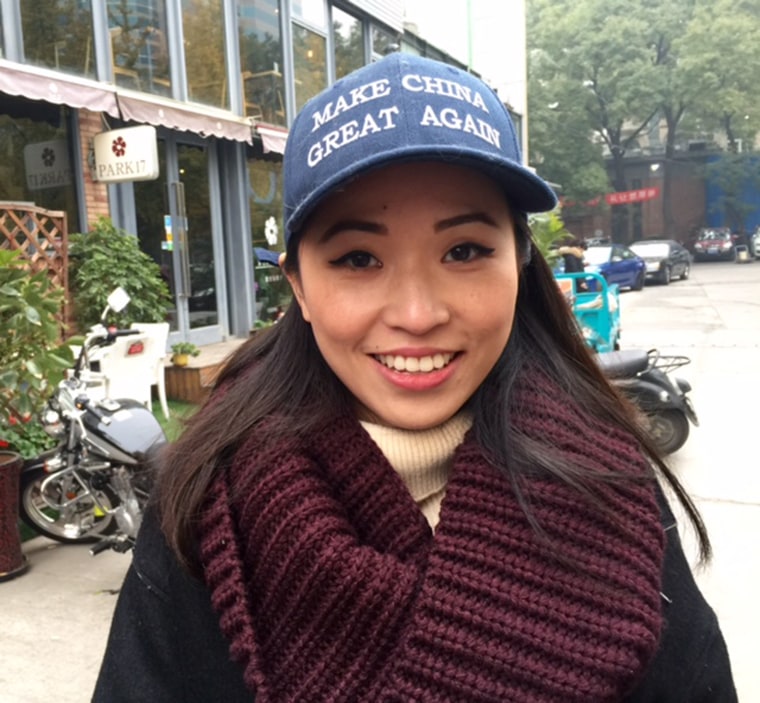 Ironically sporting a blue "Make China Great Again" hat, Feina expressed concern about her Chinese friends in the U.S. because of Trump's stance on immigration. "If I had the right to vote, I'm definitely not voting for him," she said.
Mico Ma, a 41-year-old business consultant from Jiangsu province living in Beijing, said: "I'm very surprised you American people vote for a person like that as a leader, as a state leader. I don't think he's ... a cautious person in terms of speeches and behavior and presenting his political viewpoints. Not only to the American people, but also to the world."
"I think Trump being president will bring a very positive influence" to China-U.S. relations, said Gao Yan, a 42-year professional investor in Beijing who hails from Henan province. "Unlike Hillary's email controversy, he will discuss a few things with Chinese government in a transparent way.Trump is a blunt man, so he won't hide what he does."
TEL AVIV, ISRAEL
Trump is "a one-of-a-kind-guy" and America is ready for him "because he steps out of the border, he says what he thinks and people like that," said Michael Eladi, a 26-year-old media director. "He is going to do something new. I'm actually happy. Trump might be a little childish, but he is not a liar. He is the lesser evil."
Omri Shuva, a 30-year-old computer scientist, said: "I'm not sure Trump is capable to this job and I hope he will surprise us all. I think that for us it's bad that Trump won. If he weakens the U.S. worldwide, then it's bad for Israel."
"I'm surprised, I'm shocked. But to tell you the truth, I was very happy because he ran alone and Clinton had the support of President Obama," said Shoshana Klien, a 65-year-old who works in a bank and lives in Jerusalem. "Concerning Israel, I don't see any difference between the Democrats and Republicans. And I hope Trump learns about foreign relations. He has a lot to learn and he will be a good president. Yes I'm happy, very happy."
PARIS, FRANCE
"My reaction is probably the same you will hear many times in France because people don't like him at all. They are afraid of what that guy has said all the time and for us he's really the picture of the redneck American," said Jean Pierre B, a 65-year-old retiree who did not want to give his last name.
"Well, the reaction is really shock," said Genevieve Derouvre, a 60-year-old guide book writer. "I'm really shocked and deeply sad for the country. F or all that has been done before by Obama, all the projects that Hillary Clinton had, all that I hope will not collapse. But it will be in danger."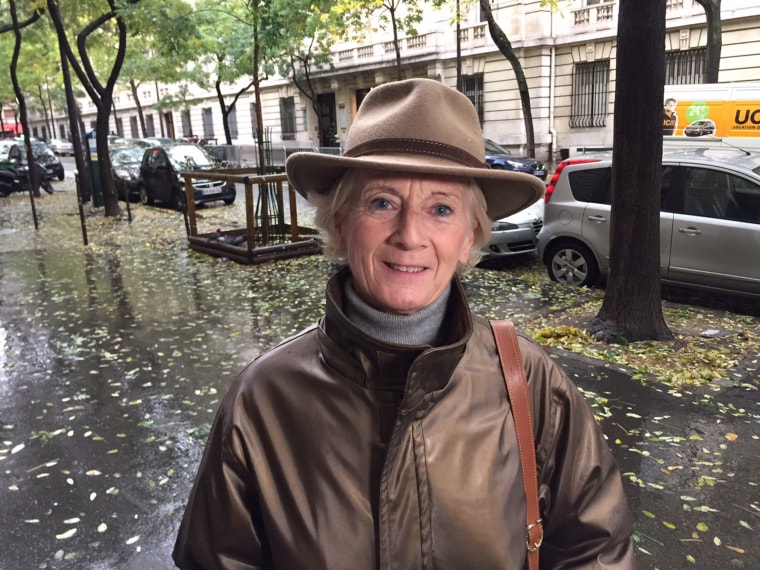 KABUL, AFGHANISTAN
"People often associate Mr. Trump with what he had said during election campaign. For example his comments about Muslims were not only deeply offensive here, but it also alienated lot of people," said Bilal Sarwary, a 34-year-old journalist in Kabul. "But more importantly this is a country [that] heavily relies on U.S.A. Almost $3.5 billion and even more is paid every year by U.S.A. to pay the salaries of Afghan security forces to run the country's military forces. So if I were President Ashraf Ghani … I would be worried about first guaranteeing the money keeps on coming."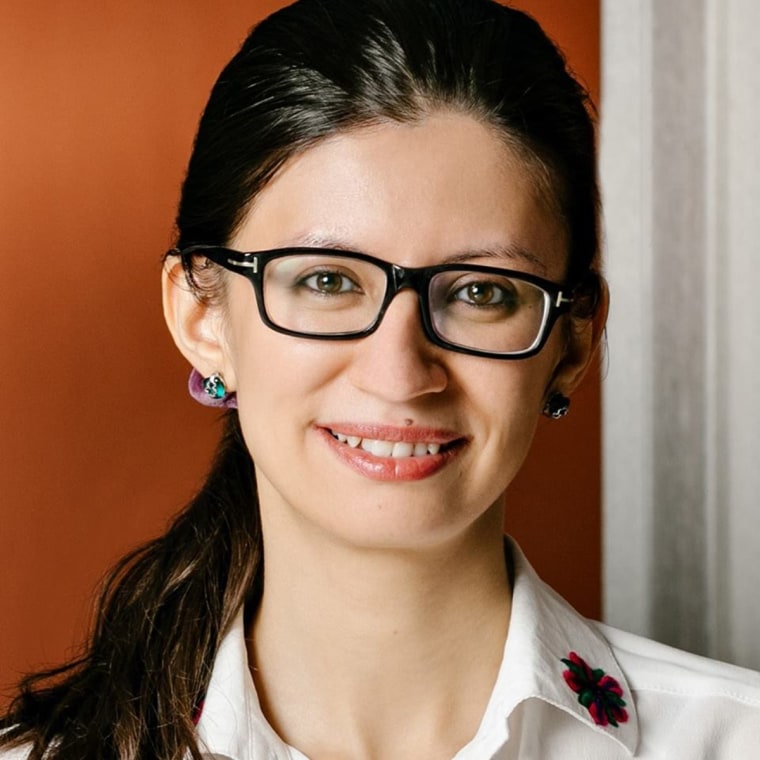 "American elections results took me, like many others, by surprise. I am concerned about the future of human rights in America as well as U.S. foreign policy," said Shaharzad Akbar, a 29-year-old political activist. "The president elect's campaign rhetoric, and his lack of political and military experience, are both causes for concern. The world will be watching the U.S. with anxiety and concern in the months and years to come."
RAMALLAH, WEST BANK
Naser Abdel Hade, a 53-year-old restaurant owner in Ramallah, said Trump's victory was "an international political earthquake."
"I think America got what it deserves, I think it shows the true picture of America, it's racist," he said. "I think it's a wake-up call to the people of America to become more compassionate, to become more fair towards itself and the world. So I think we will wait four more years to see the repercussions of what happened this morning."
"In my opinion all of them are liars, no one will improve the Palestinian issue," said Doha Sheikh, a 21- year-old student in Ramallah. "No one cares about Palestinians issues, but about themselves.
"I think it will be four miserable years for the U.S. for normal citizens and also for Arabs," said Omar Ziadi, a 29-year-old writer.
PESHAWAR, PAKISTAN
"I personally thought a woman should win the election as it would have changed U.S. history … We have seen their male presidents always fighting wars," said Shehzada Khan, a 60-year-old farmer in northwest Pakistan.
Mohammad Jan, a 24-year-old who sells fruits and vegetables in Peshawar, said he was also a supporter of Clinton because he believed she might be able to control terrorism in Pakistan. "I was hurt when I learned that my favorite candidate has lost," he said.
"Now, when Donald Trump has become the new U.S. president ... you can convey to him our appeal to work for peace."
BERLIN, GERMANY
"I do not fear Trump, but things will become more difficult for Germany," said Günther Drexler, a 53-year-old civil employee. "The end of the Cold War and the fall of the Wall were positive events that we experienced. Now, for several years, we have seen these negative, anti-democratic tendencies," he added.
Xandra Heemskerk, 56, a lawyer from the Netherlands who was visiting Berlin, told NBC News that she was shocked when saw the news in the morning. "This is terrible. He's very dangerous I think," she said. "I see it and I think what's going to happen in this world.
BAGHDAD, IRAQ
Zena Ghazi, a 22- year- old female college student from Baghdad, was saddened to learn about Trump's election.
"It is true that I am not an American and he is not an Iraqi, but I am sad because such a person was able to be a president of a great country like America," said Ghazi. "He is a racist, does not respect women, I wonder how he is going to respect Iraqis if he does not respect women from his own nation!"
Mohammed Saleh, a 41-year-old college professor at Diyala University, is worried about the prospect of two strong men on the world stage.
"Now we have two crazy ambitious presidents who are going to try and show their strength. They are Putin and Trump," said Saleh. "Both will try to be strong presidents for strong countries; Iraqi and Syria are going to be their fighting zone. Each of them will try to prove to the other that he is stronger. I believe that Trump is not going to succeed in this, unless he hires good advisers who would help him to pass this test."
CAIRO, EGYPT
"I'm pretty confused," said Egyptian engineering student Omar al Toukhy. Trump "just knows about business, finance and other issues. But [for] politics, I don't think he is good for that position as president of the most powerful country in the world."
The 21-year-old added he worried U.S.-Egypt relations would be affected "more than you can ever imagine" and saw the Trump election as "not a good sign for what is coming" given Trump's views on Muslims.
Literature student Mariam Khalid, 21, also worried about her country's future.
"I might want to go to the United States to visit or be a tourist or go on an internship … but if that is not available it would make me very sad," she said, referring to Trump's campaign promises to bar Muslims from entering the country.
Khalid also worried about the president elect's willingness to get involved in issues close to many of her countrymen's hearts.
She added: "I don't know how much he is willing to involve in issues in Syria and in issues the world in general but we will see how things go."
BANGKOK, THAILAND
Chodok Hirunyasumrit, a 22-year-old male office worker had perhaps the most sublime take on the turn of events. "I'm not worried about this... The world changes every day. We are not worried."
NBC News' Claudio Lavanga, Ali Arouzi, Arata Yamamoto, Ed Flanagan, Paul Goldman, Nancy Ing, Lawahez Jabari, Andy Eckardt, Carlo Angerer, Charlene Gubash, Ahmed Mengli, Mushtaq Yusufazi, Nat Sumon and Petra Cahill contributed to this report.