Immigration reform in America has been a major issue during the 2016 presidential election, yet the final presidential debate on Wednesday covered no new ground.
Donald Trump reaffirmed his stance on building a border wall and support for the mass deportation of undocumented immigrants, asserting that one of his first acts as president will be to get the "bad hombres" out of the country.
In contrast, Hillary Clinton promised to institute comprehensive immigration reform that would "bring undocumented immigrants out of the shadows" and provide a path to citizenship during her first 100 days in office.
However, neither candidate moved the conversation beyond immigrant law enforcement, again failing to tackle both the intricate complexities and diversity of the issue with further specifics.
...Black immigrants — who at a population of 3.7 million living in the United States, now account for nearly 10 percent of the nation's Black population overall.
"The immigration debate focuses largely on immigration enforcement, who to let in, who not to let in, but there are other issues facing immigrants. This was a missed opportunity to highlight those," Carl Lipscombe, Policy and Legal Manager at Black Alliance For Just Immigration (BAJI), told NBCBLK.
RELATED: Black & Undocumented: Caribbean Immigrant's Long Fight for Citizenship
"I think there could have been a real opportunity to try and target, in particular African and Caribbean immigrants, but they have just lumped them together as Black people and ignored a lot of their issues," Dr. Christina Greer, Associate Professor of Political Science, Fordham University said.
In addition, Lipscombe says that the lack of either candidate affirming programs and policies that would benefit immigrants is proof of the lack of recognition that immigration is a diverse issue. Not all immigrants are of one ethnic background and not all are undocumented or criminals.
"Definitely this year, but in general immigration is framed solely as a Latino issue when it isn't. Immigration is an issue faced by people in the U.S. from all ethnicities, but many are invisible in the conversation, " he said.
A new report co-authored by BAJI and New York University Law School's Immigrant Rights Clinic highlights the many challenges faced by Black immigrants — who at a population of 3.7 million living in the United States, now account for nearly 10 percent of the nation's Black population overall.
The State of Black Immigrants report found that Black immigrants in the U.S. — a population comprised mainly of Black people from African and Caribbean countries—are more likely to be detained for criminal convictions than the immigrant population overall. Black immigrants are also three times as likely to be detained while their cases are pending, according to the report. The report on Black immigrants also examines data, showing that although Black immigrants have similar educational levels of White and Asian immigrants, they have the highest levels of unemployment, and one in five live below the poverty line.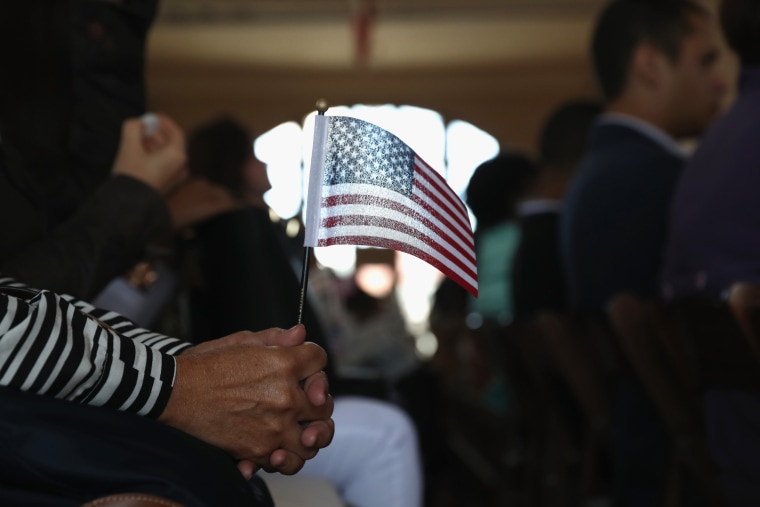 "What the report shows is that black immigrants are similarly situated to African Americans. They face many of the same issues when it comes to education access, employment and most importantly criminalization," said Lipscombe who co-authored the two-part analysis.
RELATED: Clinton Gets Endorsement from Diverse Coalition of Immigrant Groups
The report asserts that the racism present in the criminal legal system spills over to and informs the immigration enforcement system, which in turn unjustly targets Black immigrants at all stages of the process. It calls on lawmakers to look closely at the disparities in detention and deportation for black immigrants and make significant changes.
"One thing I hope happens is that the conversation moves beyond comprehensive immigration reform to transformative immigration reform and isn't just about incarceration and increased policing in the first place and takes into account what people need to survive and why the migrated in the first place, " said Lipscombe.