One of Donald Trump's closest advisers has said he would pull out of the next debate if he were running for president.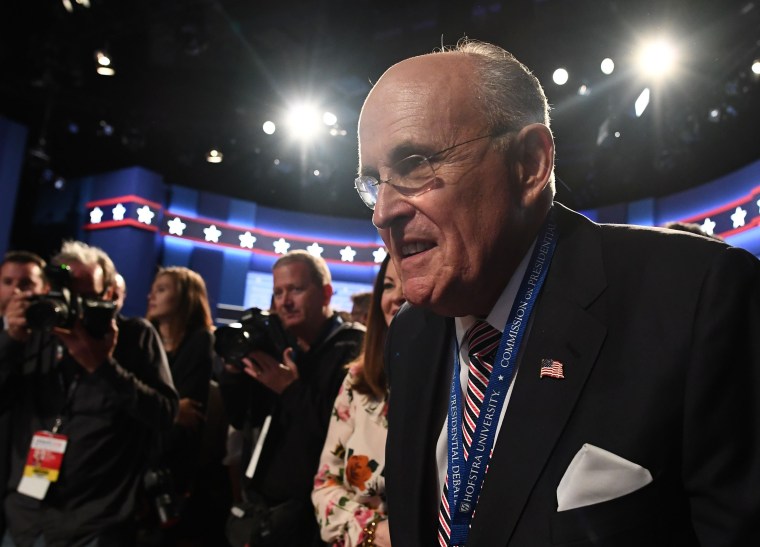 "If I were Donald Trump I wouldn't participate in another debate unless I was promised that a journalist would act like a journalist and not an incorrect, ignorant fact checker," Rudy Giuliani said after Monday's debate between Trump and Hillary Clinton.
While Giuliani lashed out at NBC News' Lester Holt, who moderated the event, Trump said he "felt [Holt] was fine."
Giuliani added: "I did not say what I'm advising, I'm saying what I would do. Whatever advice I give to Donald Trump, I'll give to Donald Trump."
NBC News' Hallie Jackson reported that Trump had told her he was committed to taking part in the second of three planned debates — which is scheduled for Oct. 9.