Ten people have been arrested in Brazil on terror charges just a couple weeks before the start of the Rio de Janeiro Olympics, authorities said.
The suspects, all Brazilian, were rounded up by federal police in nine states, in locations that included the cities of Rio and Sao Paulo, after the the group pledged allegiance to ISIS and attempted to buy weapons out of Paraguay, Justice Minister Alexandre de Moraes. But he described the alleged plotters as amateurs who were not prepared to conduct an actual strike.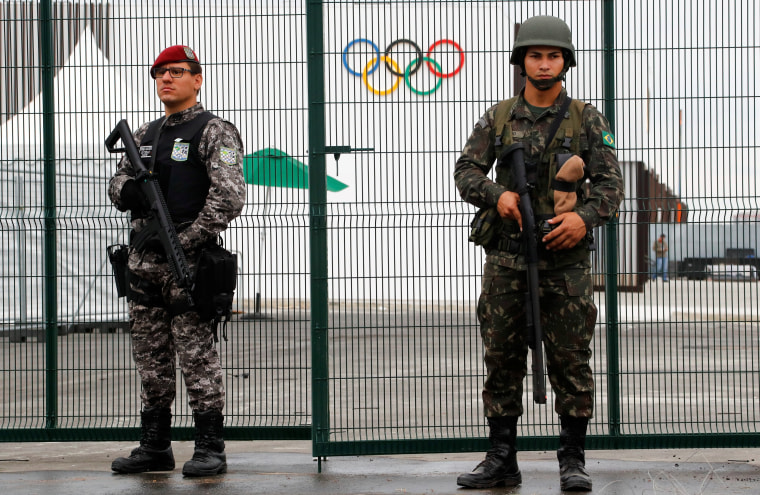 It remained unclear what they suspects planned to target, or even it involved Rio, the minister said.
Brazil's intelligence agency said earlier this week that it was investigating threats to the Rio Olympics, which start Aug. 5 after a purported Islamist group pledged allegiance to ISIS, according to Reuters.
Reuters cited a report by the SITE Intelligence Group that a group calling itself "Ansar al-Khilafah Brazil" indicted on the Telegram messaging app that it followed ISIS leader Abu Bakr al-Baghdadi.
This months' truck attack in Nice, France led to additional security measures in Rio, including additional roadblocks and body searches.