Russian hackers under the banner "Fancy Bear" have released another batch of private health files of U.S. and other Olympians believed to be obtained in a hack of the World Anti-Doping Agency in August.
The data release is the hacking group's second this week. On Tuesday, the group published what it said were Olympic drug-testing files of four U.S. athletes, including Serena Williams and gymnastics champion Simone Biles.
The doping oversight agency confirmed Thursday that the new release of data contains health information on 10 American athletes, as well as Olympians from Germany, Great Britain, Denmark, Poland, Romania, the Czech Republic and Russia.
The files published online purportedly relate to American swimmers Jack Conger and Kathleen Baker, tennis player Bethanie Mattek-Sands, basketball player Brittney Griner, fencer Dagmara Wozniak, track and field athletes Deanna Price and Michelle Carter, water polo player Mcquin Baron, diver Sam Dorman and wrestler Tervel Ivaylov Dlagnev.
Conger was awarded a gold medal in the men's 4x200m freestyle relay alongside teammates Michael Phelps and Ryan Lochte, but didn't swim in the final. Conger was also present during the infamous gas station incident involving Lochte.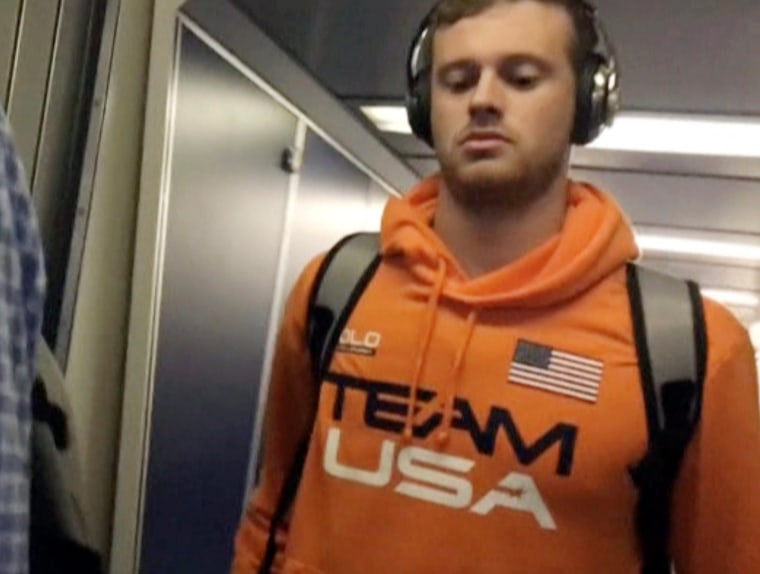 Baker earned a gold and silver in Rio. Griner and shot put competitor Carter both won gold. Wozniak and Dorman brought home silvers.
The files purport to show approvals by doctors for the athletes to use otherwise banned medications like Adderall or hydrocortisone for medical reasons. NBC News has not confirmed that the files are authentic or, if authentic, are unaltered.
In a statement early Thursday, WADA sought to reassure athletes that competed in the 2016 Olympic Games in Rio de Janeiro that it was taking the matter seriously.
"WADA is very mindful that this criminal attack, which to date has recklessly exposed personal data of 29 athletes, will be very distressing for the athletes that have been targeted; and, cause apprehension for all athletes that were involved in the Rio 2016 Olympic Games," WADA Director General Olivier Niggli said. "To those athletes that have been impacted, we regret that criminals have attempted to smear your reputations in this way."
In a detailed statement Tuesday, WADA confirmed a broad cyber-penetration of its Anti-doping Administration and Management System, known as the ADAMS database. It also said law enforcement authorities had traced the breach to hackers "originating out of Russia" known as Tsar Team (APT28), "also known as Fancy Bear," and that they had illegally gained access via an International Olympic Committee (IOC)-created account.
U.S. officials have also linked the hacking group Fancy Bear to GRU, the Russian military intelligence agency, and Niggli repeated WADA's claim that the ongoing release of data is in retaliation for much of Russia's Olympic team being banned from the 2016 Games.
Russia denies involvement with the group. In a statement Tuesday, Kremlin spokesman Dmitry Peskov told the Interfax news agency that "any involvement of official Moscow, the government, any Russian services in these actions is out of the question. It is completely ruled out."
Maria Zakharova, a spokeswoman for Russia's Ministry of Foreign Affairs, told reporters Thursday that the country was battling against hacking. "I want to say that hacking and hackers are outlawed in Russia," she added.