Controversial Olympian Ryan Lochte has scored a "forgiving" endorsement with cough drop company Pine Bros. after losing several high-profile deals in the wake of scandal surrounding his robbery claim in Rio.
"Just as Pine Bros. is forgiving to your throat, the company asks public for a little forgiveness for an American swimming legend," the company said in a statement announcing the endorsement.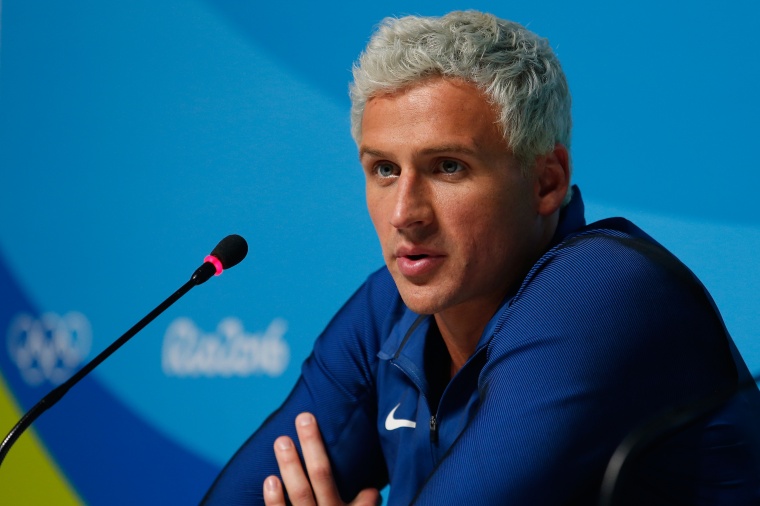 Lochte lost million-dollar sponsorships with Speedo, Ralph Lauren, Syneron-Candela and Airweave in the wake of fallout over his exaggerated claims of having been robbed at gunpoint with teammates while in Rio de Janeiro for the 2016 Summer Olympics.
The swimmer will appear in a series of print advertisements and a commercial stating "Pine Brothers Softish Throat Drops: Forgiving On Your Throat," according to company's statement.
"We all make mistakes, but they're rarely given front-page scrutiny," Pine Bros. Chief Executive Rider McDowell said in the statement. "He's a great guy who has done incredible work with charities. I'm confident that Pine Bros. fans will support our decision to give Ryan a second chance."
Lochte thanked the company on Twitter.
"Thanks to all the folks at pine bros. for your confidence in me," he said in the post. "I look forward to making you proud."
The Olympian said he took "full responsibility" for the incident in an exclusive interview with NBC's Matt Lauer on Saturday, adding that he "over-exaggerated" details of the incident.
Lochte had said he and teammates Gunnar Bentz, Jack Conger and James Feigen were robbed at gunpoint after a night out celebrating, an account that Brazilian authorities contested. Lochte said in an interview with TODAY that a gun was pointed to his head during the encounter.
Authorities said Lochte and the other swimmers vandalized a gas station restroom and were confronted by security guards, who did pull out their weapons and ask for money to pay for damages.
In his interview with Lauer, Lochte admitted that the detail of the gunman's pointing the weapon at his head was fabricated.
"That didn't happen, and that's why — I over-exaggerated that part, " Lochte said. The gun was drawn and pointed in his direction, he said.
The swimmer also apologized to the people of Rio and Brazil.
"They put on a great games. The people of Rio or Brazil, the authorities, everyone there put on a great games. And my immature behavior tarnished that a little, and I don't want that," Lochte said.
"I'm just really sorry, and I hope they can accept my apology," he said.