If social media is an indicator, Team USA athletes will have plenty of fans cheering them on in the upcoming Olympic games in Rio de Janeiro. However, most of those fans will be watching from home.
Before the games officially start this Friday, Adobe Digital Insights took the pulse of social media users to determine what is generating the most buzz (so far).
Looking at a sample of 86,000 flights booked to Rio, Adobe's analysis shows travel to Rio and nearby airports for the first six months of this year is "trending below the equivalent of the 2014 World Cup," which was also held in Brazil.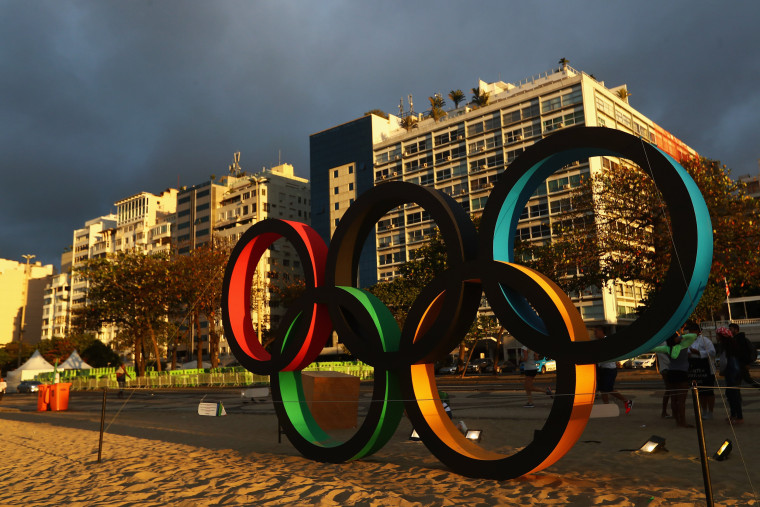 One explanation for the decline in travel may be due to Zika fears, according to Adobe. The company said it detected the most concern about Zika coming from U.S. travelers.
That hasn't slowed the social chatter about Team USA, though. Adobe reported Team USA wins top honors for having the most home country social engagement, with the silver and bronze spots going to Great Britain and Canada.
Read More: Rio From Above: Aerial Views Show Off Olympic Venues
Serena Williams is the most globally buzzed-about athlete on social media, with five times more mentions than gymnast Simone Biles, who comes in at No. 2 as she heads to her first Olympics.
While there will surely be breakout Olympic stars, the other athletes who have social media users most excited ahead of the games are swimmer Michael Phelps, gymnast Gabby Douglas, Japanese tennis player Kei Nishikori, and Jamaican track and field superstar Usain Bolt.
Read More: How to Watch the 2016 Rio Olympic Games
The opening ceremony will be broadcast on NBC this Friday, marking the official start of the 2016 games. It's also the first time the Olympics will be hosted in a South American country.
With Rio one hour ahead of the Eastern Time zone, American viewers won't have to try to avoid online Olympic spoilers while waiting for their favorite sport to broadcast, as they have had in previous games.
The Rio games are expected to be "the most live Olympics ever," with NBC Universal broadcasting 2,084 hours of Olympic programming across 11 networks.
More than 10,000 athletes from 206 countries will go for the gold across 42 Olympic sports.