Part 4 in a Series
Donald Trump was elected on a platform of politics not as usual, so it is fitting he inherits a world in flux. Post-World War II rules are dying, old alliances shifting and traditional roles shed. While Trump is a giant question mark on the world stage, NBC News' Chief Global Correspondent Bill Neely looks at major international challenges the president-elect faces upon inauguration on Jan. 20.
LONDON — Donald Trump will inherit a war in Syria that has killed almost half a million people and caused the biggest humanitarian crisis since World War II.
What began with protests in 2011 has mutated into revolution, war, regional conflict and now a multinational battle involving warplanes and fighters from dozens of countries.
Presidents arrive in office with plans for domestic reform — but it is foreign policy that often consumes and even destroys them, and Syria is an open trap for the next president.
The Current Situation
Russia announced a cease-fire agreement Thursday, and there is hope this could be a turning point in the conflict. But previous cease-fires in Syria have only lasted for hours. And this is not just one war—it's many.
The Turks and Kurds are fighting their own battles in Syria. Islamists, like the former al Qaeda offshoot Jabhat Fatah al-Sham, are fighting ISIS.
Russia's aircraft carrier is off Syria's coast to ensure its role in the Middle East is respected and its military bases, along the Mediterranean, are protected.
Related: Watch Bill Neely's Full Exclusive Interview With Syrian President
Iran and Saudi Arabia use their militias and proxies to fight the overarching battle of the region, the struggle within Islam, between Sunni and Shia Muslims.
U.S. Involvement
One thing is clear: President Barack Obama has left his successor a mess in Syria. After the interventions of his predecessor George W. Bush, Obama has been reluctant to project U.S. power abroad.
Obama said Syrian President Bashar Assad must go, but never seriously committed resources to removing him. He kept U.S. ground troops out of the war but failed to properly arm rebels on the ground. Obama drew a red line on the use of chemical weapons in 2013 but failed to follow through with punitive action against Assad once they were used to devastating effect.
The Syrian war, like the neighboring conflict in Iraq, has arguably exposed American weakness and diminished its moral authority in the world.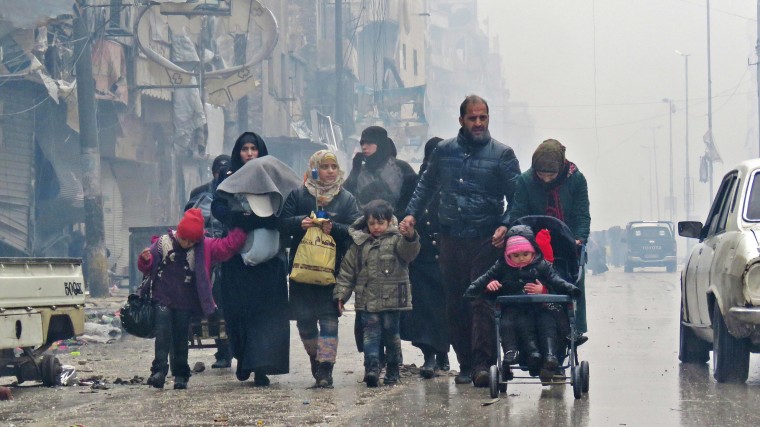 What Should Trump Do?
Hillary Clinton repeatedly called for a partial no fly zone, or safe zone for civilians, which would mean increased American military action. Asked about the possibility of setting up no-fly zone, Gen. Joseph Dunford, the chairman of the Joint Chiefs of Staff, said it "would require us to go to war with Syria and Russia." It never happened.
During his campaign, Trump said that he doesn't "like" Assad, but "I think we need to knock out ISIS. Right now Syria is fighting ISIS." He also praised Syria and ally Russia for "killing ISIS."
It is clear Trump has some crucial decisions to make.
Does he continue low-level military support for so-called moderate rebels? Has anyone in the new administration identified a figure who might succeed Assad and unite Syria? And who do you choose if Turks and Kurds, both U.S. allies, turn on each other?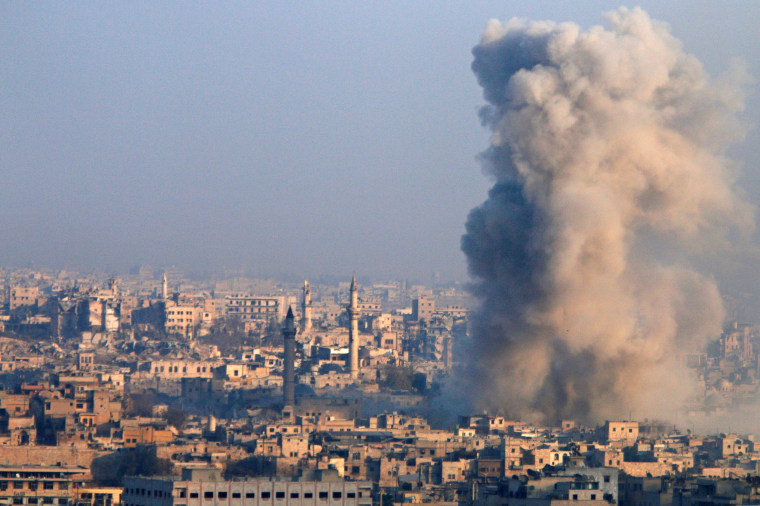 Militarily, an immediate target will be Raqqa. The president-elect is likely to order U.S. warplanes and special forces to intensify their assault on the capital of ISIS in Syria. The city's fall is inevitable, but ISIS will not die along with its so-called caliphate.
The next priority is dealing with the scattered ISIS fighters and supporters who might, in revenge, attack Detroit as willingly as Damascus. Nor will Jabhat Fatah al-Sham, the al Qaeda-linked militant group, easily go away. It has been one of the most effective forces on Syria's battlefield. But the U.S. and Russia are united in wanting its complete defeat.
Should U.S. Join Forces With Russia?
Strategically, one other thing is clear. Working with Russia on a political settlement is fast becoming a real option.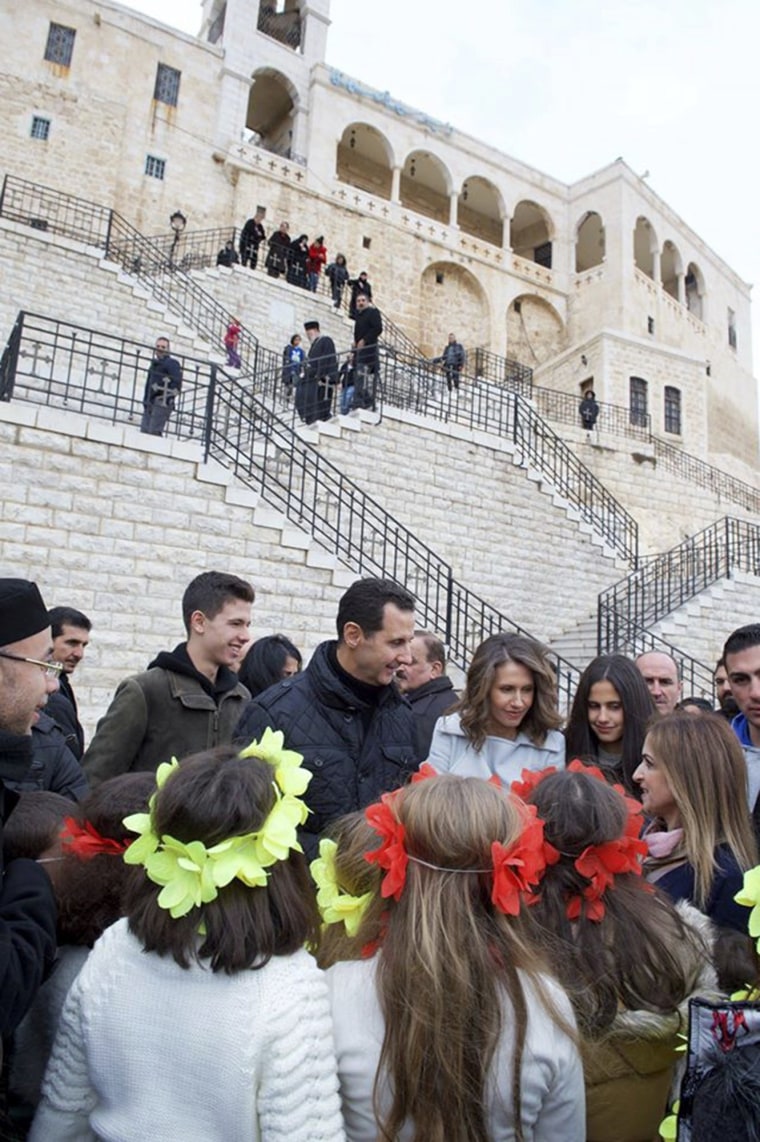 Russia backs Assad. The U.S. did not at first but has now accepted that the Syrian strongman cannot be removed for now. The question is what does the U.S. want from any settlement aimed at uniting Syria, and is a united Syria even possible.
One possibility for the country once the war ends is that it dissolves into a series of rump states, with Assad's Alawite sect dominating the cities of Damascus, Aleppo and Homs all the way West to the coast. The rebels could hold other areas in the North and South, and with the Iran-backed Hezbollah organization dominating the border with Lebanon.
And a lasting settlement — as in Iraq — means lancing the boil of Sunni discontent that triggered protests against Assad in the first place, and ensuring Syria's Sunnis are never drawn back to another jihadist cult.
Whatever Trump and his team do in regards to Syria, one thing is clear — a conflict that is in its sixth year will have a profound impact for decades to come.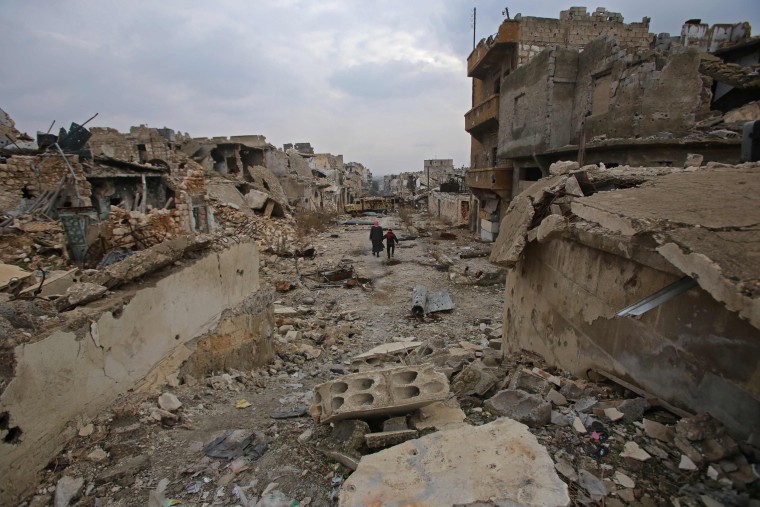 As Leslie Vinjamuri of the Chatham House think tank told NBC News, "the choices made by the next President in Syria will have significant implications for one of America's most fraught bilateral relationships (with) Russia… For over five years the war in Syria has haunted America."
Obama admitted the Syria conflict haunts him in an interview with Vanity Fair in September. And as the images of dead civilians in Syria continue to play on American television screens, it is likely to haunt his successor for some time.
Also in This Series