SURABAYA, Indonesia — Finding the bodies is only the first step. As divers, ships and helicopters comb the Java Sea for victims of the AirAsia crash, authorities in Indonesia are readying for another grim phase: identifying the bodies.
There were 162 people aboard Flight QZ8501. In Indonesia's second-largest city of Surabaya — from where the doomed plane took off — authorities are arranging for more than 100 ambulances to carry remains to a police hospital. Magenta folders bearing the names of victims are slowly being compiled with information on those who were lost.
The mayor of Surabaya, Tri Rishmaharina, is helping family members collect the necessary data — mostly fingerprints — to pass on for authorities. She told NBC News she is coordinating ambulances — to transport bodies or even any survivors.
She is not the only person holding out hope for a miracle. Andy Widjaja dropped his 32-year-old son, Andreas, off at the airport for his flight to Singapore on Sunday. Widjaja, who gave a DNA sample to authorities, told NBC News he doesn't get the sense that anything bad has happened.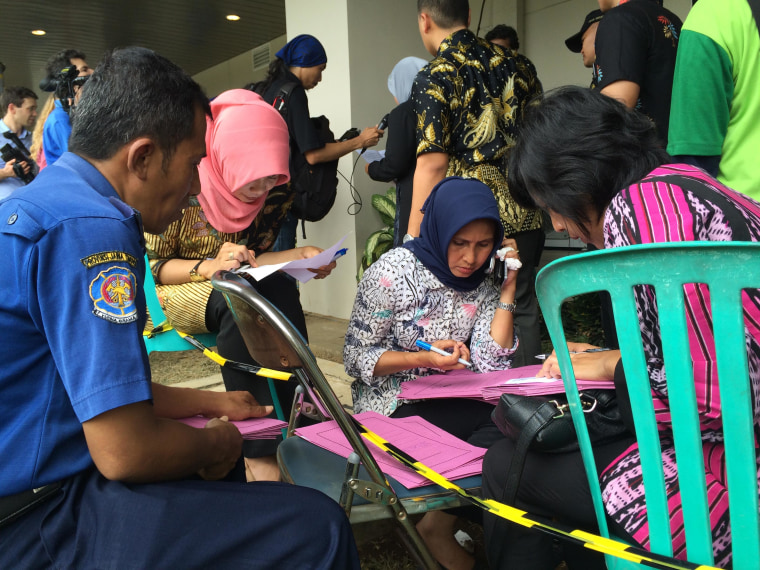 IN-DEPTH
— Sossy Dombourian and Amalia Ahmed