SURABAYA, Indonesia — Grieving AirAsia families expressed relief that the jet's black boxes were located, but added that their priority was getting their loved ones' bodies returned home and laid to rest. "Finding both the black box and my sister Susiah is very important," said Sugiarti, who goes by one name like many Indonesians. The 35-year-old resident of Surabaya lost her sister when the jet carrying 162 crashed in bad weather on Dec. 28. So far, only 48 bodies have been recovered from the underwater wreckage.
Divers have retrieved one black box and spotted another underwater, a crucial development that will help investigators figure out what caused the jet to go down less than halfway into its flight. Agung Wahgu Darmono dismissed the importance of finding the cockpit recorders. The high school teacher said he has thought of nothing other than his brother, mother, sister-in-law and niece, who were all on the plane.
"They are focusing too much on the black boxes — they should look for the bodies first," the 38-year-old told NBC News as he fielded calls on and texts from family asking if his mother and niece's bodies had been found. Darmono's brother and sister-in-law have been identified. Around him women sat and wove flowers into funeral garlands and children played. "It's been very difficult — my mother is still missing," he added.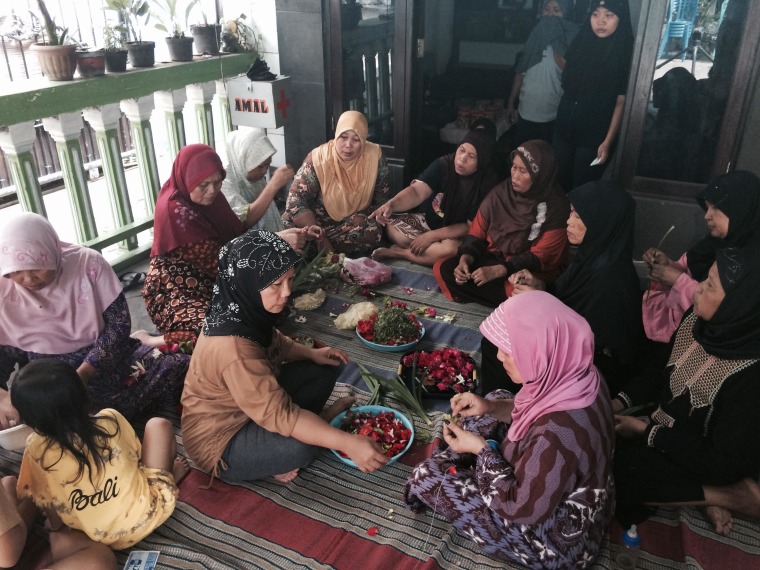 IN-DEPTH
— Kelly Cobiella, Arata Yamamoto, Amalia Ahmad and F. Brinley Bruton