AirAsia Flight 8501 was under the control of the first officer, not the captain, when it tilted to the left then climbed about 3,000 feet in 30 seconds before crashing, officials said Thursday.
The "second in command, the co-pilot, was … flying the plane," Indonesia National Transportation Safety Committee investigator Mardjono Siswosuwarno told reporters, referring to First Officer Remi Emmanuel Plesel. "The captain, sitting on the left, was the monitoring pilot."
The Airbus A320 was on a two-hour flight from Surabaya, Indonesia, to Singapore on Dec 28 when it disappeared from radar screens and crashed into the ocean. All 162 people on board were killed. The cause remains unknown.
"In three minutes and 20 seconds the plane moved from 32,000 feet, tilted to the left, then climbed about 3,000 feet in 30 seconds before it went gradually down," Mardjono said.
The cockpit stall warning sounded for four minutes, which happens if the angle of the climb of the plane is above eight degrees, he said — adding that further investigation was needed to establish if the plane did in fact stall.
Captain Iriyanto, 53, was believed to have taken over control of the aircraft from Plesel as the aircraft descended sharply, Reuters reported.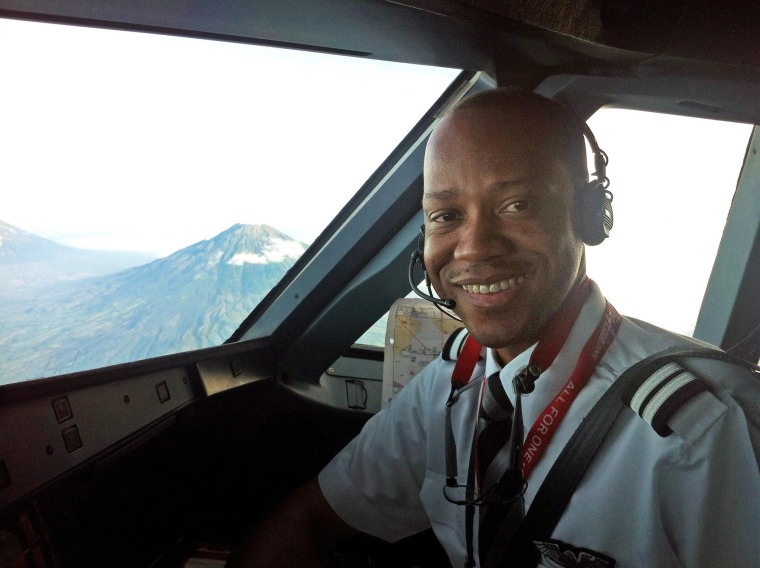 According to Mardjono, the jet was "airworthy" before the flight and all the crew members were properly ceritified. "The plane was flying before the incident within the limits of its weight and balance envelope," he added.
On Wednesday, Indonesia said the search for dozens of victims still unaccounted for could end within days if no more bodies were found.
A multinational search and recovery operation has found 70 bodies in the Java Sea and had hoped to find more after finding the fuselage of the plane. But days of rough weather and poor underwater visibility hampered navy divers' efforts.
NBC News' Amalia Ahmad and Reuters contributed to this report.