SURABAYA, Indonesia — The tail section of the crashed AirAsia passenger jet has been located by divers in the Java Sea, an Indonesian search and rescue official said Wednesday. The find is significant because this part of the wreckage could contain the plane's black box recorders. These devices contain voice and data information and could be crucial in determining what happened to Flight QZ8501 and its 162 passengers and crew.
"The tail has been found," Bambang Soelistyo, chief of the rescue agency, known as BASARNAS, told reporters at a news conference. Soelistyo said that the tail numbers from the Airbus A320 were visible on the wreckage, which was found in 111 feet of water.
AirAsia CEO Tony Fernandes said on Wednesday that if the correct part of the tail had been found "then the black box should be there." Writing on his Twitter account he added: "We need to find all parts soon so we can find all [our] guests to ease the pain of our families. That still is our priority."
AirAsia Flight QZ8501 lost contact with radar while flying from the Indonesian city of Surabaya to Singapore. Despite bad weather and strong currents during the 11-day search, 40 bodies have so far been located, along with pieces of smaller wreckage such as seats and an emergency door. If the black boxes are located, they would contain "maybe 90 per cent of the information you need in the investigation," Jean-Paul Troadec, who was in charge of the official French air accident investigation agency at the time of the Air France 447 crash, told NBC News.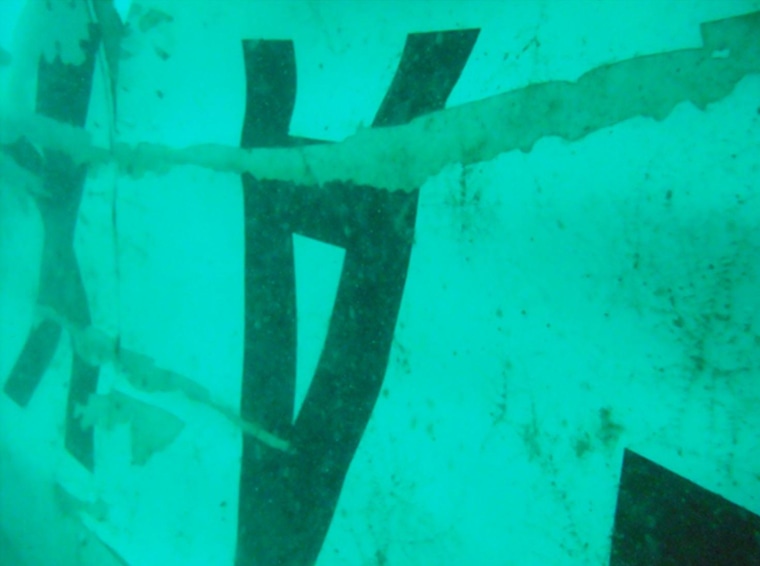 IN-DEPTH
SOCIAL
— Amalia Ahmad, Kelly Cobiella and Phil Helsel
Reuters and The Associated Press contributed to this report.