State doctors were examining a woman who tried to open the door of a flight from San Francisco to Boise, Idaho, on Monday before she was restrained, police and airline officials said.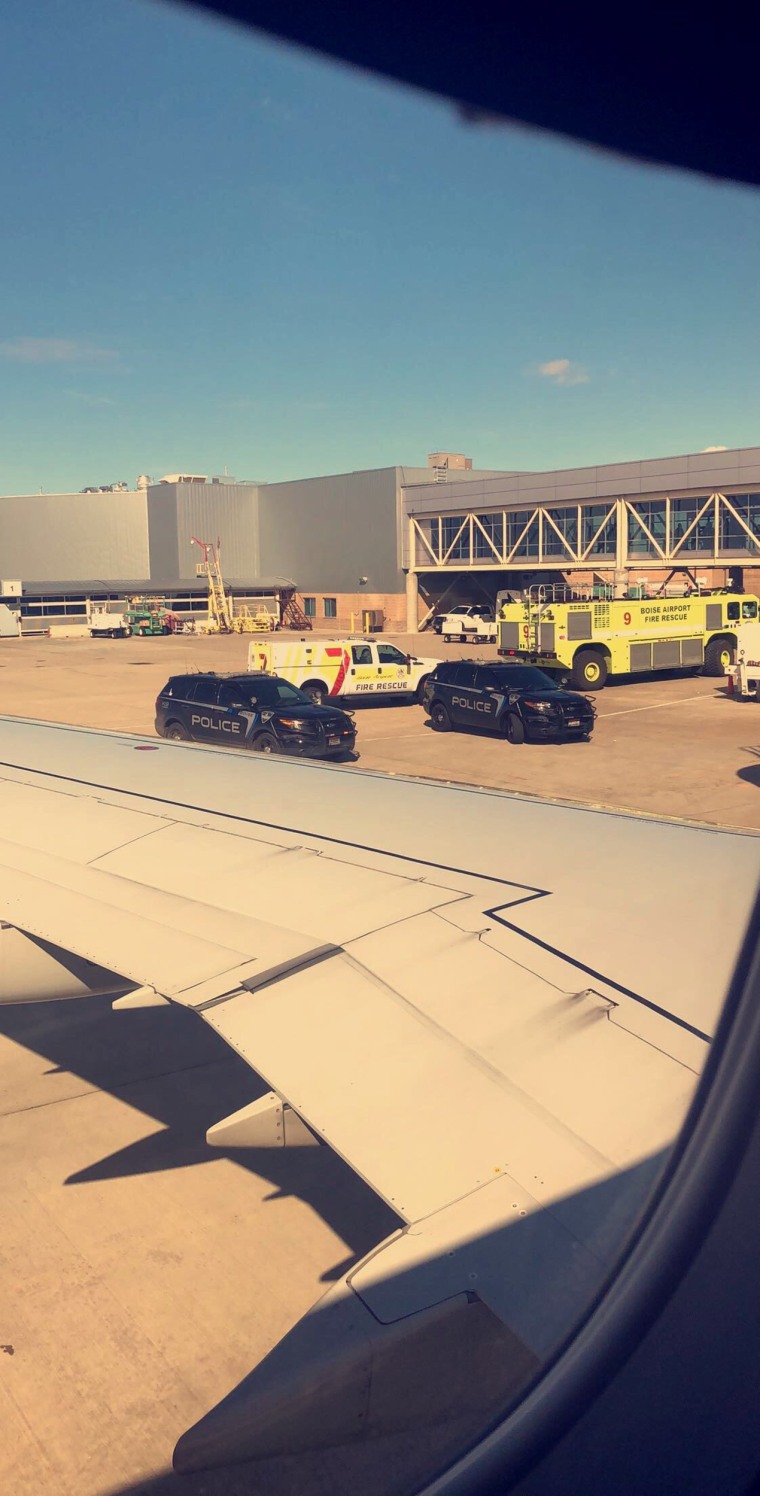 SkyWest Airlines Flight 5449, operating as United Express, landed without further incident in Boise at about noon (2 p.m. ET), the airline said.
Boise police confirmed that officers responded to reports of an "unruly passenger" aboard the flight. Authorities said the woman, who hasn't been arrested or identified, was being examined by the Idaho Department of Health and Welfare.
NBC affiliate KTVB of Boise reported that passengers subdued the woman before she could open the door.
NBC News couldn't immediately verify the authenticity of video circulating online that appeared to show the woman lying bound in the aisle, crying and declaring "I am God" over and over.
Police said that no one was hurt and that the FBI was investigating.