A 71-year-old man is suing United Airlines and two of its employees after he was allegedly pushed to the ground by a now former customer service agent in July 2015.
But now that former employee, who lost his job following the incident, is countersuing, saying he's the victim in the whole ordeal. Alejandro Anastasia, the former employee, is now suing for $1 million, saying he was assaulted by the passenger and that United failed to provide proper training and a safe work environment.
Grandfather Ronald Tigner was turned away from the TSA at George Bush Intercontinental Airport in Houston for having an illegible ticket during the incident. He then approached United employees, Anastasia and Ianthe Phillips-Allred, to request another boarding pass.
According to Tigner's suit, he asked the United employees for a new boarding pass, but Anastasia and Phillips-Allred allegedly refused, "laughed" and "cursed" at the passenger, before Anastasia pushed him down.
In Anastasia's version of the encounter, he told TODAY that Tigner approached him telling him that United needed to "hire people that speak English," after an employee at the ticket counter had trouble understanding him.
"The lady behind the counter didn't understand me, didn't really speak very good English," Tigner said. He then sought out Anastasia's help fixing his ticket.
In court documents, Anastasia claimed that Tigner began shouting profanities and using racial slurs during their conversation.
Tigner denies using racial slurs.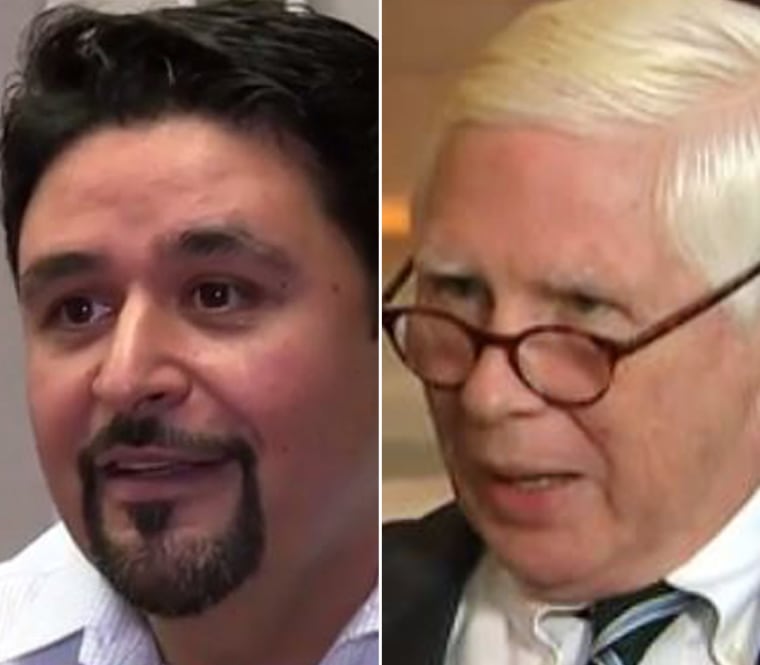 A surveillance video released in June shows Anastasia appearing to push Tigner to the ground, where he remains motionless and unattended for nearly a minute before a passenger comes to his aid.
Related: Video Shows United Employee Shoving Elderly Passenger to the Ground
Anastasia said he outstretched his arms and backed away after Tigner "got in [his] face" and stepped on his toe, according to court documents.
"I'm not going around pushing elderly people," Anastasia said.
Initially, United said in a statement after the incident that Anastasia's behavior was "completely unacceptable," but said in the wake of pending litigation it could no longer comment on the ordeal.
The story follows a number of recent controversies involving United, including viral videos showing Dr. David Dao being dragged off a flight and the barring of two girls from a flight for wearing leggings.