A flight attendant who fatally placed a dog in an overhead luggage bin did not hear a passenger's warning that there was an animal in the container, United Airlines said on Wednesday in a second round of apologizing for the incident.
"We have learned that the customer did tell the flight attendant that there was a dog in the carrier. However, our flight attendant did not hear or understand her, and did not knowingly place the dog in the overhead bin," United said in the statement. "As we stated, we take full responsibility and are deeply sorry for this tragic accident."
The incident on a Houston to LaGuardia flight has prompted outrage online and among animal rights activists.
On Wednesday Sen. John Kennedy, R-La., said on Twitter that he would introduce a bill to prevent airlines from putting pets in overhead compartments.
Related: Dog dies after United flight attendant puts it in overhead bin
"Pets, including dogs, are now family members," Kennedy said. "And if you're allowed to bring them on an airplane you shouldn't have to do it in a way your pet dies."
United said Wednesday that by April it will issue "bright colored bag tags to customers traveling with in-cabin pets," and that "this visual tag will further help our flight attendants identify pets in-cabin."
Kennedy, citing the U.S. Department of Transportation, said in a letter to the president of United that of the 24 animals that died in major airlines' care last year, 18 of those animals were in the care of United. Delta and American airlines each reported two animal deaths, Kennedy said in the letter.
The French bulldog that died on the Houston to LaGuardia flight, named Kokito, was a gift to 11-year-old Sophia. A flight attendant said that the carrier was blocking the aisle and that it must be placed in the overhead compartment, but her mother said it had Kokito inside.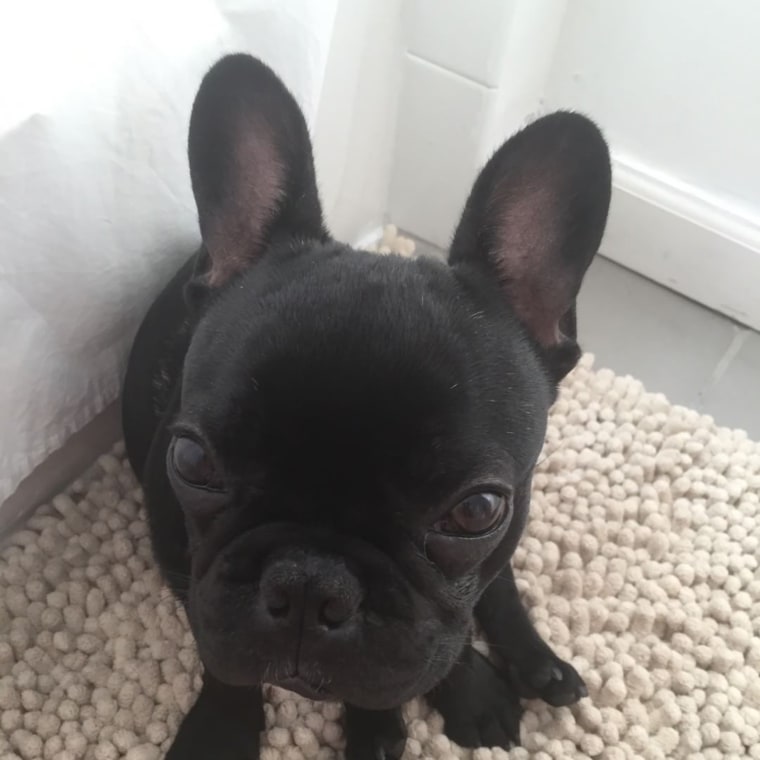 "She was like 'it's a dog, it's a dog and she said 'we have to put it up there,'" Sophia said.
Fellow passenger Maggie Gremminger said that "The flight attendant was asking her to move it, continuing that request even though the passenger was mentioning it was a dog," and that they heard barking when the plane took off.
Related: Hamster flushed down toilet after college student's pet denied flight on Spirit Airlines
"It's horrible now because now I'm thinking about hearing that dog and not knowing that it was needing help," Gremminger said.
United has said that the accident should have never occurred, and that "pets should never be placed in the overhead bin."
Aviation sources told NBC News that the flight attendant is "devastated."