An Instagram fitness model was kicked off an American Airlines flight in Miami on Saturday night after a dispute with the crew, according to the airline.
Fitness coach and Instagram celebrity Jen Selter was aboard a flight out of Miami International Airport headed for New York's LaGuardia Airport when police removed her from the plane.
"I did nothing wrong but got kicked off the plane," Selter wrote in a tweet to her more than 1 million followers. Selter also boasts more than 11.7 million followers on Instagram.
American Airlines said in a statement that Selter was asked to leave the plane after a "disagreement."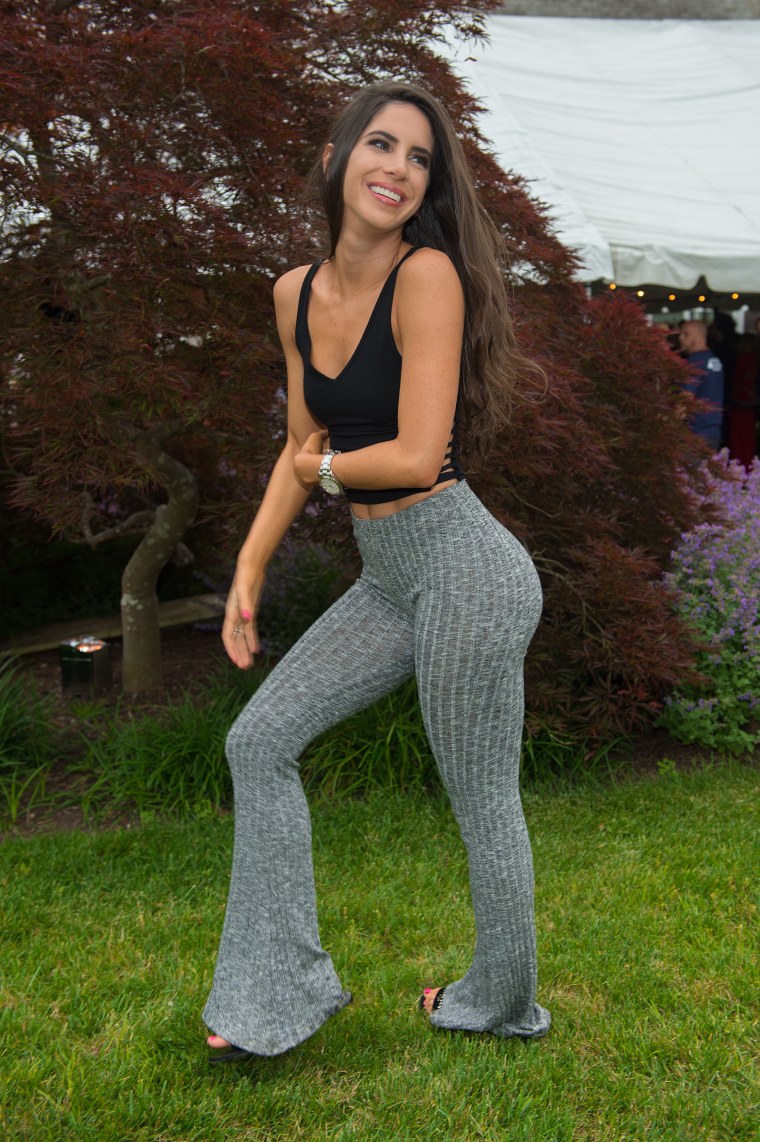 "American offered her hotel accommodations and transportation, which she declined," the airline said. "She flew on American Sunday morning back to New York."
In a video posted by Selter, a woman's voice can be heard explaining to a man, who appears to be the pilot, that a flight attendant asked her to sit after she stood to "put up" her jacket while the plane was delayed.
Related: Ticket mix-up causes woman to miss flight to visit dying mom
Several voices can be heard explaining the situation to the pilot. It is unclear which one is Selter's.
The woman behind the camera told the pilot that the flight attendant explained to her that the plane could not move until she sat down, but the two other people in her row were in the bathroom at the time.
"We also said, 'Would you like to get off?' and she said 'yes,'" the unidentified flight attendant told the pilot.
"I was obviously being sarcastic, ma'am," the woman behind the camera replies.
Other passengers, frustrated by the delays, begin to defend the woman as the video goes on.
Eventually, a video shows several police officers asking Selter to leave.
Related: Rep. Jackson Lee suspects United incident had racial tinge
In the final video posted to Selter's Twitter account, which appears to take place inside the terminal, a woman, who was not involved in the confrontation, explains why she, too, got off the plane.
"So, the thing is, I saw what the guy did to your sister. She was just standing after two hours. We've been waiting in the airplane. She was just standing because you and the other passenger went to the bathroom," the unidentified woman said. "And then, one of the crew members, he just started shouting at her, harassing her. It was really bad."
Selter did not immediately respond to NBC News' request for comment.