Maybe the third time will be the charm for the unlucky Delta passengers whose flight from Atlanta to London was aborted — not once, but twice — after the pilots reported hearing loud and very ominous noises on their planes.
The hapless travelers were scheduled to fly out of Hartsfield-Jackson International Airport at 6 p.m. ET Wednesday, a Delta Airlines spokesman confirmed.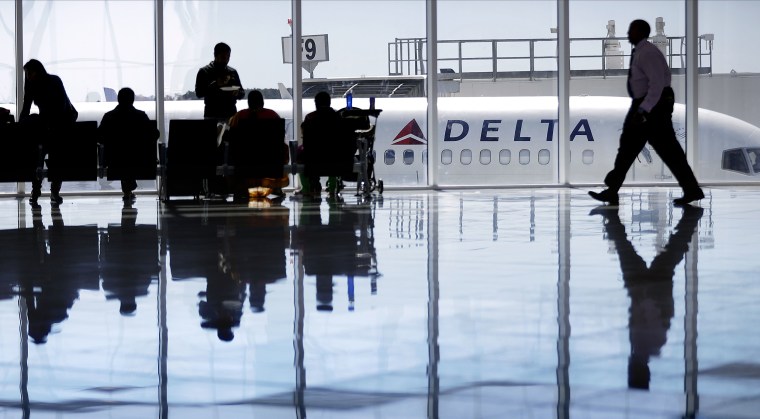 Their ordeal began Tuesday when Flight 284 took off at 8 p.m. Minutes later, the pilots heard a noise and decided to turn back, NBC affiliate WXIA reported.
By 9:21 p.m., that plane was back on the tarmac in Atlanta and the 216 passengers were marched off to a replacement plane that took off at midnight.
Related: Chrissy Teigen's long-haul flight was turned back. It's not uncommon.
But not long after that plane was in the air, the pilots reported hearing another loud noise and turned around the replacement aircraft "out of an abundance of safety."
This time, the twice-grounded fliers who weren't "accommodated on alternate flights" were shipped off to a local hotel to spend the night.
Delta mechanics on Wednesday were trying to figure out what caused the worrisome noises on the planes as Atlanta, like much of the rest of the country, endures some of the most frigid temperatures in years.