CHICAGO — A woman with a history of sneaking aboard planes slipped past security at Chicago's O'Hare International Airport this week and was flying to London when the airline realized she didn't have a ticket.
Chicago Police spokesman Anthony Guglielmi said Marilyn Hartman was flown back to Chicago Thursday night and taken into custody once she arrived. She's been charged with felony theft and a misdemeanor count of criminal trespassing.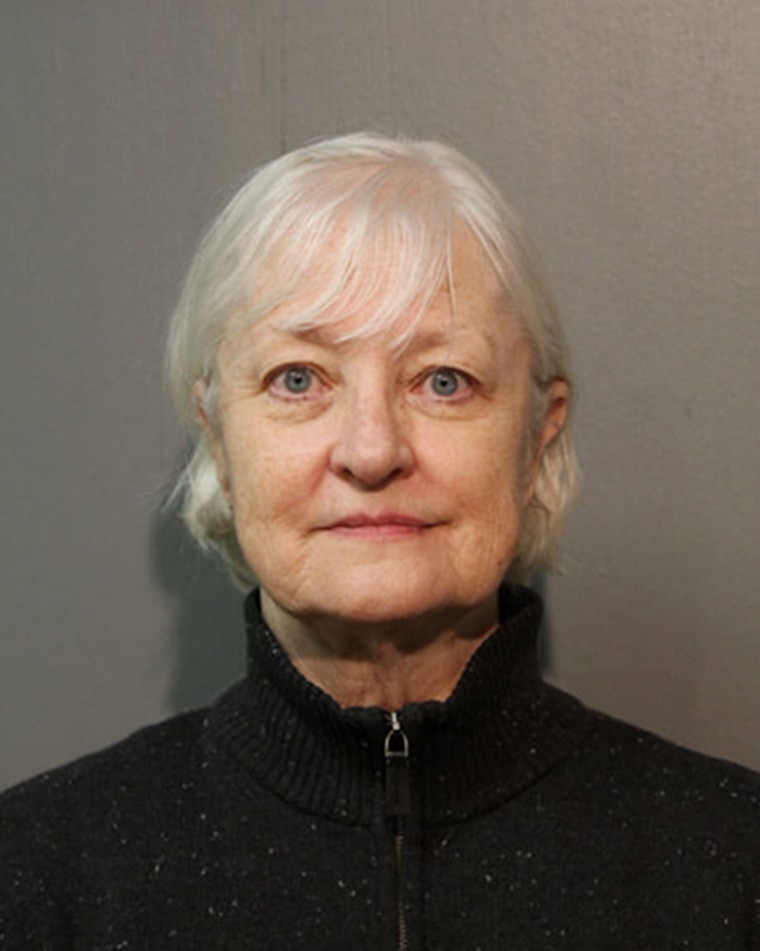 Guglielmi said Hartman got through a federal Transportation Security Administration checkpoint earlier this week by entering a domestic terminal without a ticket. Officials said she then took a shuttle to the international terminal and a day later she boarded a British Airways flight to London.
Related: 'Serial stowaway' must go to a mental health facility: Judge
In a statement shared with NBC Chicago, the Chicago Department of Aviation said no passengers had been put at risk by Hartman's most recent episode.
"We are working with our law enforcement partners to support a comprehensive and thorough investigation, while continuing to maintain the highest levels of security at O'Hare Airport," the statement said.
The 66-year-old Hartman has attempted several times to board planes without a ticket. In 2016, she was sentenced in Chicago to six months of house arrest and placed on two years of mental health probation.
Hartman has long struggled with homelessness and mental health, according to NBC Chicago. She has had multiple previous encounters with officials at airports throughout the United States.
Related: 'Serial Stowaway' says she wants to tell her story
In 2016, Hartman was ordered to be held in jail without bond after she walked away multiple times from a Chicago mental health facility where she was receiving treatment.
During her sentencing hearing a furious Cook County judge told Hartman that he thinks she's "addicted to attention," according to NBC Chicago, and warned that her next violation would result in jail.