The Transportation Security Administration is searching the cellphones and other electronic devices of domestic air travelers and should be ordered to document when, how and why, according to a federal lawsuit filed Monday.
In December, the American Civil Liberties Union Foundation of Northern California filed a request under the Freedom of Information Act seeking records of TSA searches of domestic passengers' electronic devices, including disclosure of the equipment the agency uses to extract data from cellphones and other equipment.
In a lawsuit filed in U.S. District Court in San Francisco, the ACLU alleged Monday that the TSA, an agency of the Department of Homeland Security, has failed to respond.
"TSA is searching the electronic devices of domestic passengers, but without offering any reason for the search," said Vasudha Talla, a staff attorney with the ACLU's Northern California office. "We don't know why the government is singling out some passengers, and we don't know what exactly TSA is searching on the devices."
NBC News reported last year that former Homeland Security lawyers were alarmed at the number of U.S. travelers' cellphones that were being searched at the border by a sister Homeland Security agency, U.S. Customs and Border Protection.
The ACLU, which is already challenging those searches, alleged in its suit Monday that similar searches of the cellphones of air passengers traveling solely within the United States have also "multiplied year after year."
That the feds are technically able to scour your phone for its deepest, darkest secrets has been known for some time. The Department of Homeland Security has published dozens of technical reports detailing its ability to extract data from mobile devices, regardless of password protection. The most recent report, published in December, disclosed testing of search capabilities on a wide variety of popular Apple and Android phones.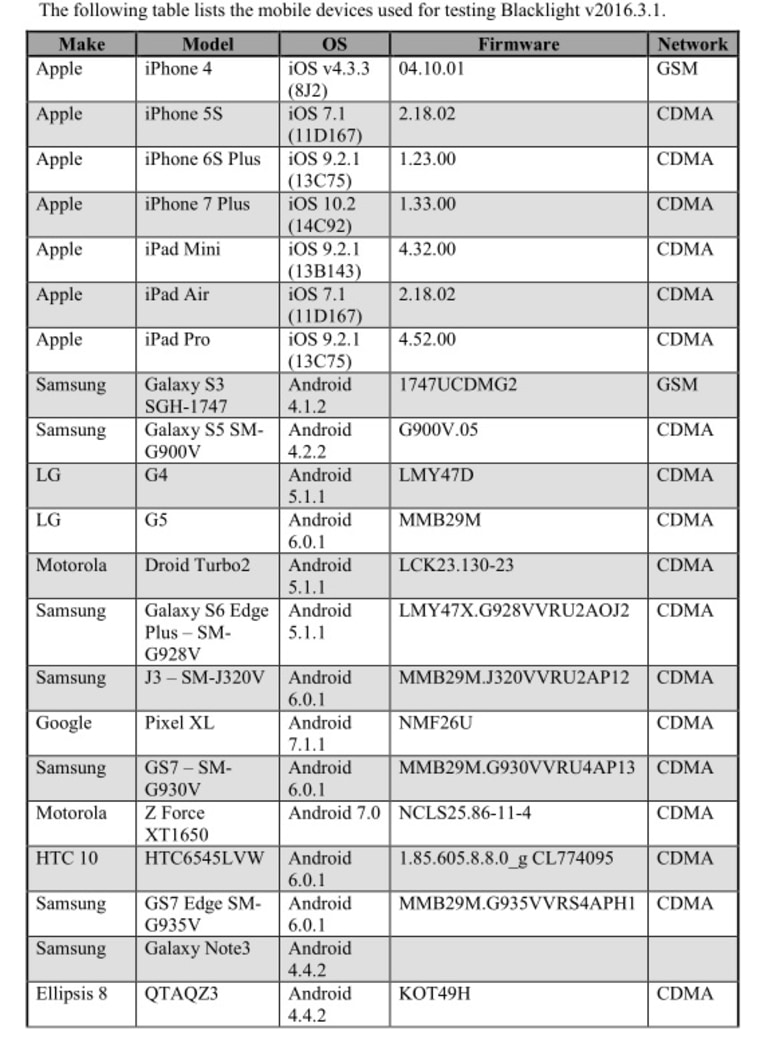 In June 2017, John Kelly, then the secretary of homeland security and now the White House chief of staff, disclosed that Homeland Security was phasing in so-called enhanced screening beginning for commercial flights originating outside the United States. The TSA has said it began conducting such screening for domestic flights in October.
But while "federal agencies have published their policies regarding searches of electronic devices at international borders," the ACLU alleged in its lawsuit, their "policies on searching electronic devices of domestic air passengers remains shrouded in secrecy." [Emphasis in original.]
"Our phones and laptops contain very personal information, and the federal government should not be digging through our digital data without a warrant," Talla said Monday.
The suit seeks records specifically from the TSA field office in San Francisco and from TSA headquarters in Arlington, Virginia. In addition to information about policies and technology, it seeks records detailing the training of officers conducting such searches, along with reimbursement of the ACLU's litigation costs and attorneys' fees.