A plane departing Los Angeles headed for Tokyo made a U-turn four hours into the flight Tuesday after the crew discovered an "unauthorized" passenger on board, the airline said.
And model, actress and prolific tweeter Chrissy Teigen just happened to be on the plane to share the bizarre experience with her more than 9 million Twitter followers.
"Lmao after all this I will have spent 8 hours on a flight to nowhere," Teigen tweeted.
All Nippon Airways Flight NH175 had departed Los Angeles International Airport at 11:36 a.m. PT (2:36 p.m. ET), bound for Tokyo's Narita Airport, when a passenger without the proper ticket was discovered, the airline said. Instead, the man was supposed to be on a United Airways flight, according to reports.
"During the flight, the cabin crew became aware that one of the passengers boarded the incorrect flight and notified the pilot. As part of the airline's security procedure, the pilot in command decided to return to the originating airport, where the passenger was disembarked," All Nippon Airways said in a statement.
Related: TSA testing new 3-D scanners for carry-on bags
The airline added that it is researching the situation to discover how the passenger made it on board and apologized to its passengers for the inconvenience. The errant passenger was not identified.
"We apologize to all of our passengers on Flight 175; we failed to deliver the customer service we strive for. Thank you all for your comments and allowing us to connect, learn and serve you better," All Nippon Airways tweeted Wednesday.
But for Teigen, who was traveling with her husband, the singer John Legend, the incident provided perfect Twitter fodder for her devoted followers.
"[A] flying first for me: 4 hours into an 11 hour flight and we are turning around because we have a passenger who isn't supposed to be on this plane. Why...why do we all gotta go back, I do not know," Teigen wrote.
The celebrity couple was headed to Japan for vacation when they were caught in the mishap. Teigen tweeted that she had "so many questions" and said the person who had boarded the wrong flight "must be mortified."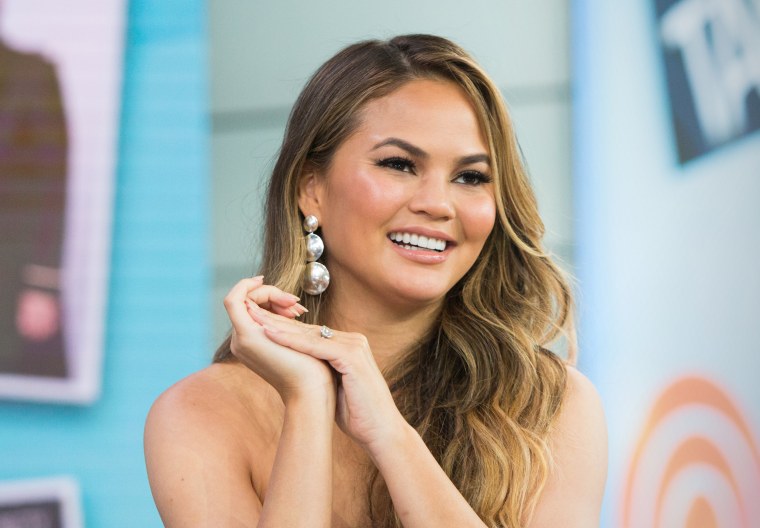 Throughout her dozens of tweets, Teigen also asked how a person who apparently held a United ticket could have been permitted on the ANA flight to Tokyo.
"I won't be able to sleep until I know how this person figured out they were on the wrong flight. That's all I ask. 150 people have been majorly inconvenienced, please, just tell me," she wrote, later adding, "They keep saying the person had a United ticket. We are on ANA. So basically the boarding pass scanner is just a beedoop machine that makes beedoop noises that register to nowhere."
Related: Rep. Jackson Lee suspects she was accused in United incident because she's 'an African American woman'
Teigen said after the long flight that authorities in Los Angeles boarded the plane and interviewed people seated near the unauthorized person. She continued tweeting updates after making it back to the airport lounge.
After several hours and many more tweets, she told followers that she had finally boarded a new flight and was about to take off early Wednesday.
"Taking off!!! Please don't be the same menu please don't be the same menu," she quipped.
Towards the end of the flight, she updated her fans with the news that she and Legend were celebrating his birthday while in the air.
Finally, almost exactly 26 hours after their original flight departed, Teigan declared "We are HERE!" on Twitter at 4:34 p.m. ET, announcing her and Legend's arrival in Tokyo.
Teigan said the celebrity couple had a slight change of plans because of the snafu.
CORRECTION (Dec. 27, 12:05 p.m. ET): An earlier version of this article misstated the departure time of flight NH175. It was 2:36 p.m. ET, not 8:36 a.m. ET.