The blank and haunting gaze of the "boy in the ambulance" rescued from the rubble in Aleppo turned the world's eyes to the besieged city.
Omran Daqneesh, whose bloodied and dust-caked face was captured on camera, is as old as the five-year conflict that has ripped Syria apart. He's known nothing other than the horrors and heartbreak of war.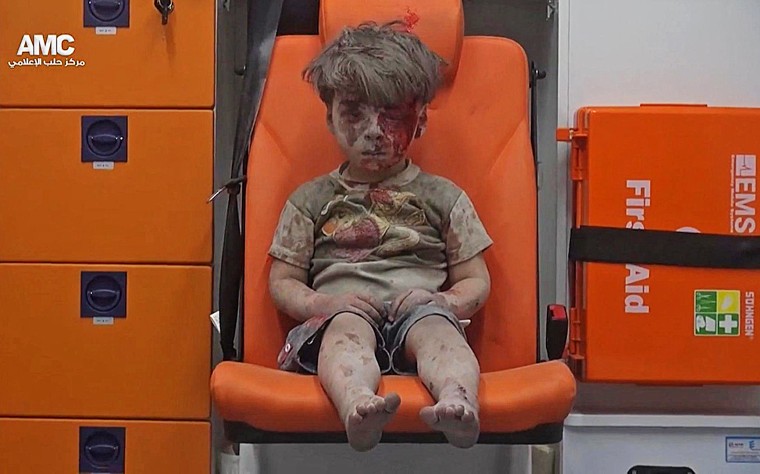 Stepping outside in his hometown could instantly become a death sentence — but staying indoors isn't much safer.
While last week's photograph of the dazed Omran refocused attention on the civil war, thousands of other children from Aleppo find themselves in the crossfire daily — under bombardment from Syrian government forces and Russian jets in some parts of the city, rebel shelling in others.
SPECIAL REPORT: The Children of Aleppo Are Dying
The International Committee for the Red Cross recently described the battle for Aleppo as "one of the most devastating conflicts in modern times."
Earlier this month, the U.N. refugee agency warned that at least 250,000 civilians have been trapped in the rebel-held eastern part of Aleppo since early July. Thousands are camped out in mosques, public gardens and in the streets.
The city hasn't had a full day of running water in more than a month. Charity Save the Children estimates that kids make up one-third of the casualties there. On Friday, the World Food Programme described the situation in besieged areas as "nightmarish."
One British aid worker who last week traveled to Aleppo in an old ambulance packed with food and medicine told NBC News that he was "amazed" to find local children playing in the streets.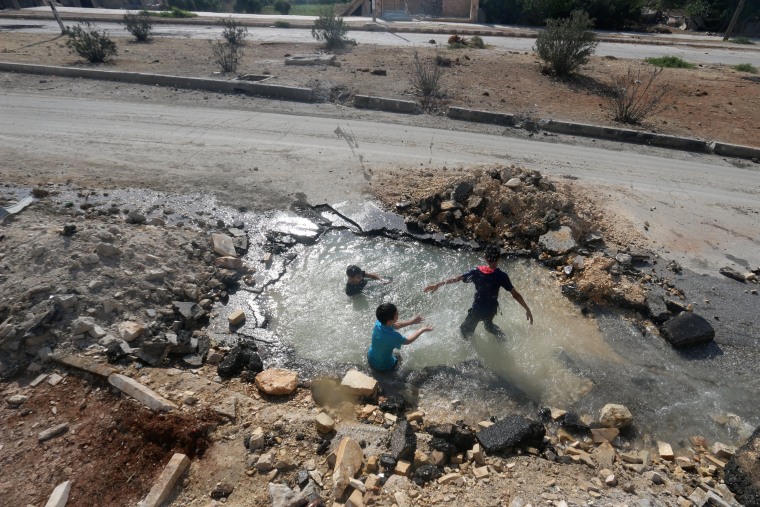 "They just become used to ... living under bombs," British aid worker Tauqir "Tox" Sharif said via Skype. "It's just part of their life now. Children playing in rubble, children playing with shrapnel, you know — that's their daily life."
Sharif spent part of last week at some of the secret underground hospitals in rebel-held parts of the city, which he said were receiving patients from explosions occurring as often as every 10 minutes.
"You see children coming in with these horrible, devastating life-changing injuries," he said. "You know some of them losing their arms, some of them losing their legs ... shrapnel all over their faces ... You know what kind of a future will this child have now. So I mean it's very, very difficult to handle."
Earlier this month, 15 of Aleppo's remaining doctors wrote an open letter to President Barack Obama pleading for help. They said there were 42 attacks on medical facilities in Syria in July — or one every 17 hours.
Sharif, who is associated with an aid organization called Live Updates From Syria, admitted he was stunned by the spirit displayed by local people in the beleaguered city.
"Some of them have come to terms of the fact that nobody is going to help them and they are in this alone, but they have become very resolute," he said. "I mean I have seen some of the women, and some of the children, in Aleppo city and ... their strength absolutely amazes me."
He added "there is nowhere that's safe" in Aleppo. "You're literally waiting for death," Sharif said.
Omran was plucked from the rubble along with three siblings and their mother and father on Wednesday.
Omran's 10-year-old brother Ali died on Saturday as a result of injuries suffered during the airstrike.
A short drive from the Turkish border, Aleppo was Syria's biggest city before the conflict.
Backed by Russian air power, President Bashar al-Assad's military encircled rebels and at least a quarter-million civilians in eastern Aleppo in July.
The U.S., Turkey and Gulf Arab nations are supporting rebel groups who have been fighting since 2011 to oust Assad. Russia began airstrikes to bolster Assad's forces in September.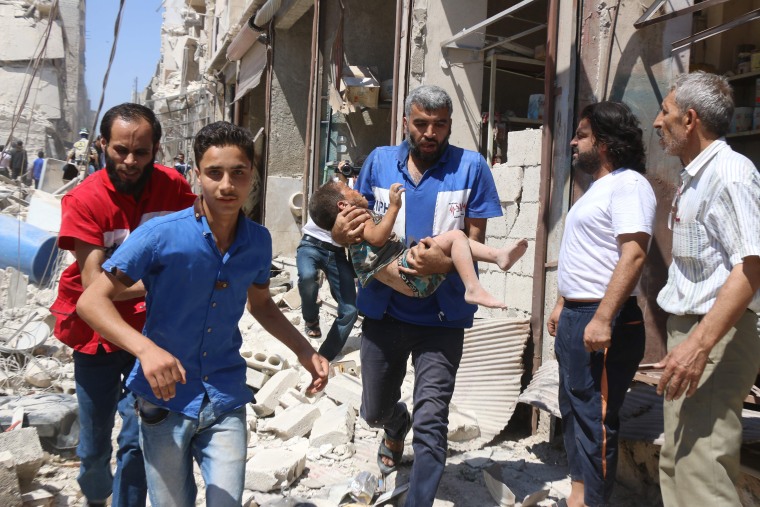 ISIS controls parts of the country, with Raqqa serving as the militant group's de facto capital.
Iranian militia fighters and members of Lebanon's Hezbollah movement are also helping Assad.
The level of casualties and destruction in government-held parts of Aleppo there has been far lower than in those controlled by rebels, according to Reuters.
In an exclusive interview with NBC News' Bill Neely last month, Assad was asked how he explained the war to his own kids at the breakfast table.
He replied: "Why to talk about children being killed, children of who? Where? How? You are talking about the propaganda and ... about sometimes fake pictures on the internet ... We have to talk about the facts. I cannot talk about allegations."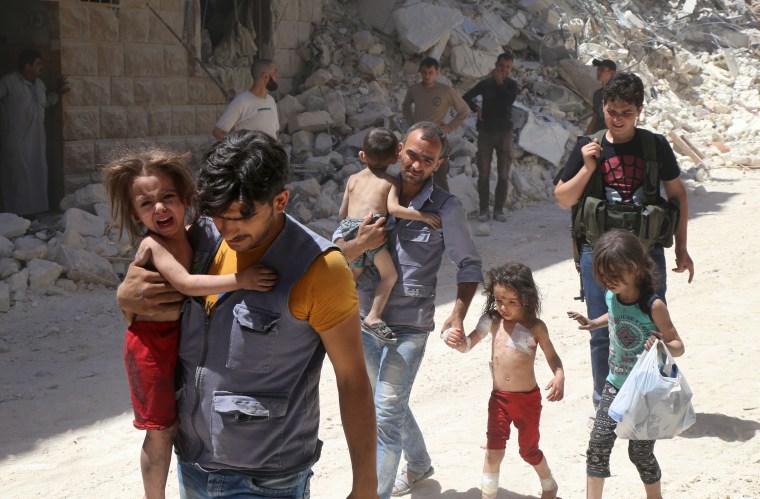 Assad added: "Crying doesn't mean you are a good man. And doesn't mean you have a lot of passion ... It's not about the tears."
Adulkafi Alhamdo, an Aleppo-based English teacher and father of a six-month-old daughter, told NBC News that "even children" were well acquainted with the sound of cluster bombs: one explosion followed by a series of others.
The 31-year-old said most people he knew were unable to sleep for more than two hours at a time — as they feared that their homes would be hit while resting, either killing or burying them.
"This is why they are scared of their dreams," Alhamdo added.