Editor's note: Bana al-Abed's mother is not being named by NBC News due to concerns about her safety.
It's been weeks since Bana al-Abed was able to play outdoors in her besieged al-Shaar neighborhood of eastern Aleppo. The airstrikes have grown too frequent, so her mother keeps her inside.
But the 7-year-old girl's voice is reaching the outside world thanks to a Twitter account opened by her mother Fatemah on Sept 24. The account, which has amassed more than 28,000 followers, offers a haunting insight into life in opposition-held Aleppo through the eyes of a little girl.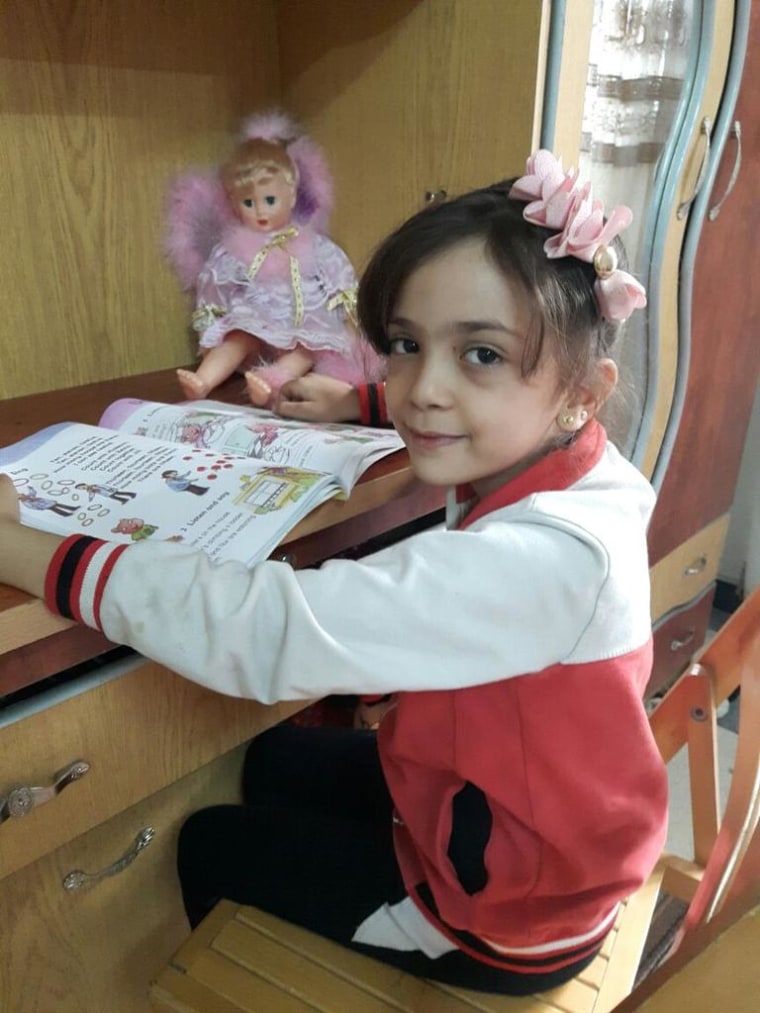 "Bana kept asking me to share our story so the world can understand what is happening to us," said Fatemah, who spoke to NBC News in a series of interviews via Skype and WhatsApp messages and who asked that her surname not be used for security reasons. "I thought of Twitter as a means of getting our message out, especially if we tweet in the English language, so that the voice of the children of Aleppo can be heard."
In one videoposted on Sunday, Bana is seen standing on the balcony of her family's apartment, wincing at the sound of each ear-splitting explosion.
"I don't want to hear that," she exclaims, her hands covering her ears to protect against the sound.
Another video, posted the following morning, shows Bana in bed with her brother Mohammad, 5, and 3-year-old sister Noor.
"Good morning from Aleppo," she says in English, looking at the camera. "We are still alive."
It is difficult to imagine the situation in Aleppo getting worse, and yet it is. The collapse of the latest cease-fire in September saw President Bashar Assad's government and its allies embark on a ground offensive and a stepped up air campaign that has hit hospitals, destroyed infrastructure and caused hundreds of civilian casualties.
"Bana stays calm but now she has started to ask me if we are going to die in the bombings," said Fatemah. "I hug my children and tell them to be strong and that god won't forget us, but how do you answer a question like that?"
There is no electricity, although Fatemah said she is able to recharge her phone thanks to solar panels on the family's apartment building. But the bigger concern is that food supplies are running out. She said they stocked up on rice, pasta and other dried goods during the short-lived cease-fire, but there is barely anything left.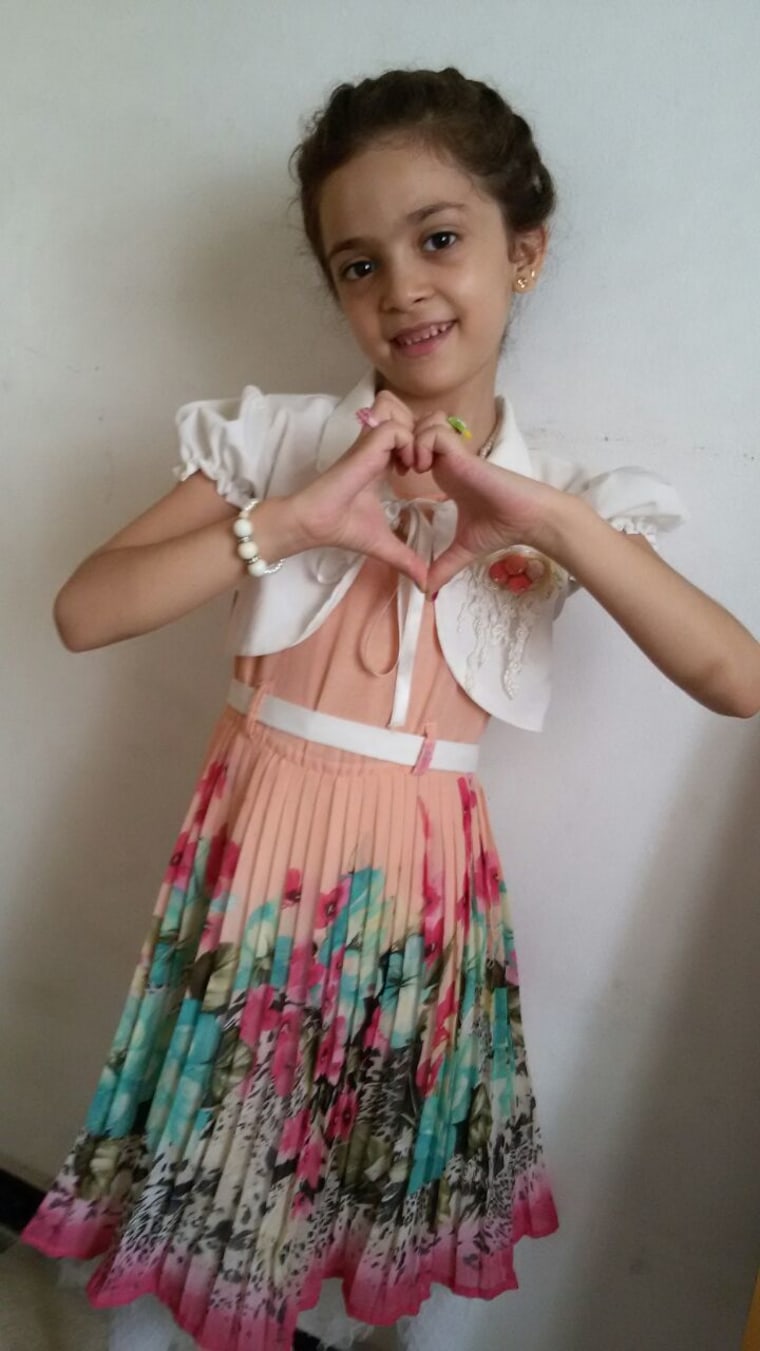 This weekend saw the start of a new school year in Aleppo — but like many parents, Fatemah is afraid to risk sending Bana to class. Schools have frequently been the target of regime air strikes.
"The children lost their sense of childhood," she said. "They forgot what it means to play and go around and visit parks. It is now like a dream for them to go out for the day."
Fatemah said she wants the world to understand that the quarter-of-a-million people still trapped in Aleppo are civilians.
"We are not terrorists, we are not ISIS, we are not Nusra," she said, referring to the al-Qaeda-linked group that recently changed its name to Jabhat Fateh al-Sham. "We're just kids, mothers, fathers, babies."