Secretary of State John Kerry warned Wednesday that the devastating Russian and Syrian bombardment of rebel-held eastern Aleppo would not bring peace and instead prompt rebels to seek revenge.
"If they destroy most of Aleppo in order to 'take' it, what will that taking produce? Will it change the attitude of the people who have been driven out and the people who have been radicalized?" he asked at a press conference in Washington, D.C. "No. They will be even more determined to seek revenge and even less inclined to come to the table to negotiate."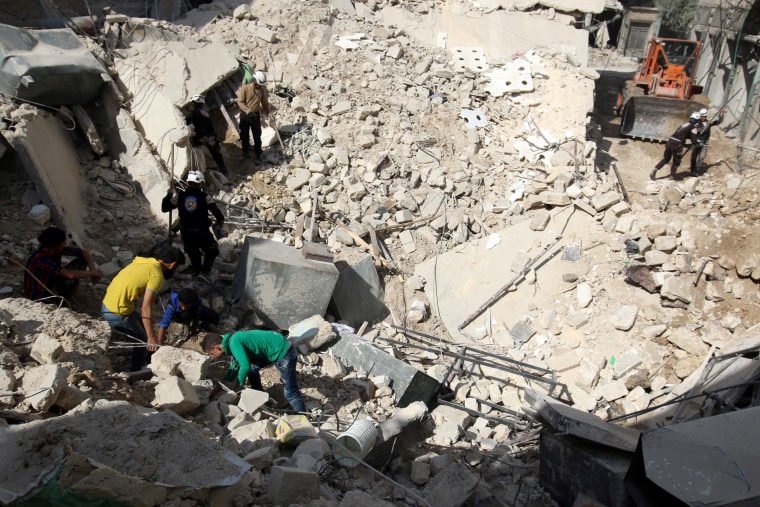 Russia, which is backing the government of President Bashar al-Assad in his fight to crush a five-year rebellion, has said a planned eight-hour cease-fire on Thursday would be extended if other rebels distanced themselves from Jabhat Fateh al-Sham — formerly known as al-Nusra, an al-Qaeda linked group.
The previous pause fell apart in September. Since then Syrian and Russian forces have pressed on with a massive bombing campaign.
"Every bomb that is dropped by Russia, and the Assad regime is radicalizing more and more people," Kerry added.